Desegregation of Rock Lake Pool, 1965-1967
Introduction
Rock Lake Pool was the location of an important battle in the fight to end racial segregation in West Virginia. Rock Lake Pool was extremely popular as it offered one of the Kanawha Valley's premier recreational opportunities. At 200 feet by 400 feet, it was advertised as one of the largest pools in the eastern United States. It was a whites-only facility and the owners barred African Americans from using the pool even after passage of the 1964 Civil Rights Act. African Americans used the new law to challenge the pool's practice of segregation the following year. After several protests, the owners ended their policy of discrimination and agreed to open the pool to all races in 1967.
Images
Former pool site from Community Center gate.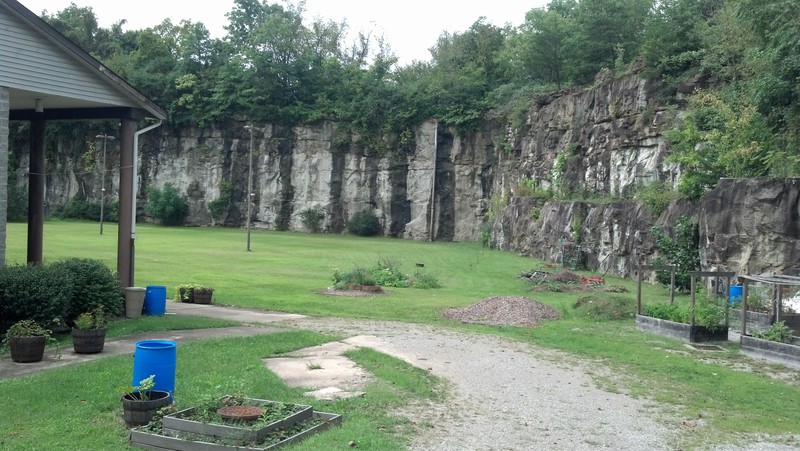 Former pool site from Lincoln Drive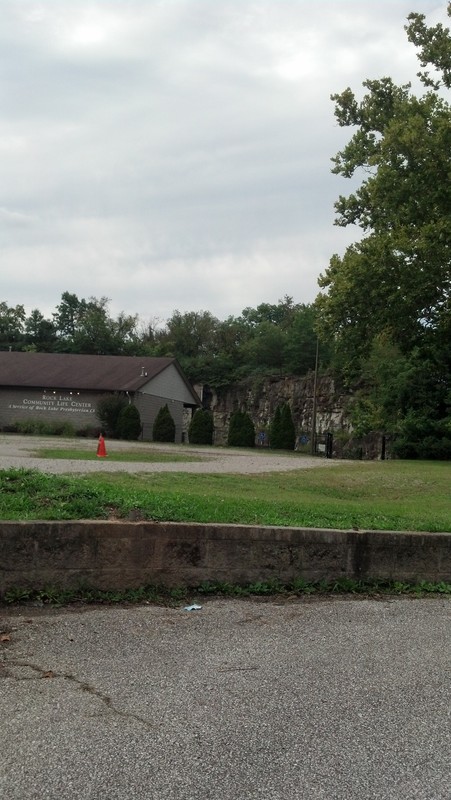 Former view from approximate present gate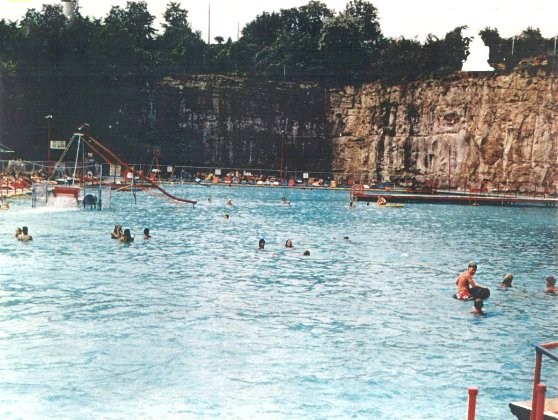 Image from Transit Company Brochure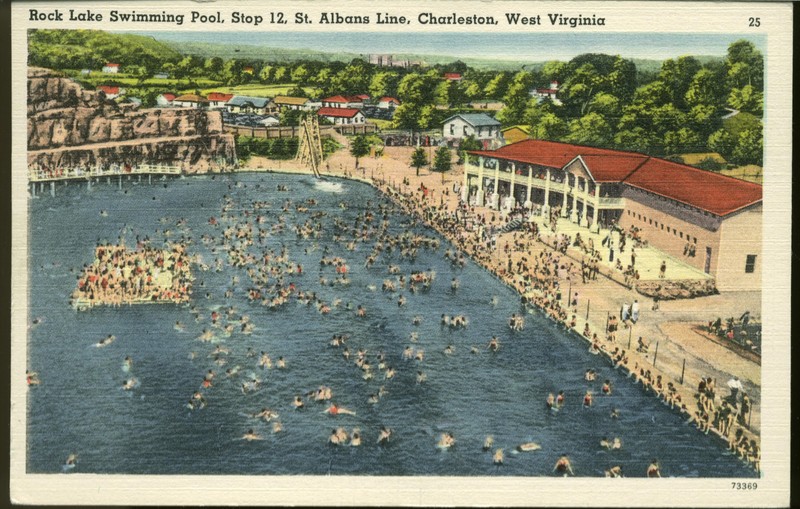 Backstory and Context
Rock Lake Pool was opened in 1942 by brothers Joe, David, and Sam Wilans and operated until 1985. Built on the remains of a rock quarry which operated on the site during the 1930s, the pool featured rock cliffs on several sides. These walls accommodated high diving; the pool also featured a large slide and a trapeze. With few other pools in the area, Rock Lake was very popular. It hosted as many as 4,000 people in one day.
Despite the passing of anti-discrimination laws in the 1950s, Rock Lake Pool denied African Americans admission into the early 1960s. The pools owners claimed that the pool's white patrons threatened to leave if African Americans gained access to the pool. In 1965, local ministers Homer Davis and Paul Gilmer organized protests against the pool. Protesters stood in the ticket line, only to be told they could could not enter; they then re-entered the line, continuing the process and clogging the gates.1 At one point pool employees sprayed protesters with water to disperse them. The protests eventually succeeded and Sam Wilan began allowing African Americans access to Rock Lake Pool in 1967.
African Americans never patronized Rock Lake Pool in great numbers. The pool's popularity declined throughout the 1970s. Many pools, both public and private, were constructed in the 1960s and 1970s, creating more competition; mounting insurance costs also made the facility economically unfeasible. Rock Lake Pool closed in 1985. New owners converted the pool property into an arcade and go-cart track in 1993. This facility closed in 2006 and was acquired by Rock Lake Presbyterian Church. The pool area is now filled and is the location of the church's Community Life Center.
Sources
1. Greg Stone. "Rock Lake Pool: Fight Over Desegregation Initiated a Slow Demise for a Kanawha Valley Institution." The Charleston Gazette. 23 December 2001: 1C. LexusNexus. Web. 14 September 2014.
Additional Information