Tontitown Historical Museum
Introduction
In August of 1986, in the former home of sisters Mary and Zelinda Bastianelli, the Tontitown Historical Museum was opened. The museum catalogs items from the original Italian settlers, such as photographs, early wine-bottling machines, and even relics from Tontitown's first Catholic Church. The museum serves to appreciate the vast immigrant culture and history Tontitown holds, capturing the original settlers' lives and work towards building the town based on heritage originating all the way from the 1890s.
Images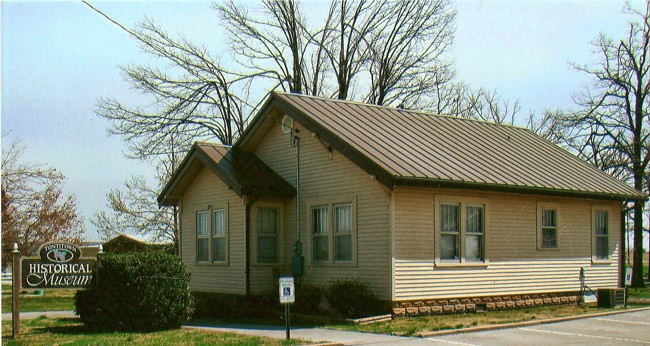 Backstory and Context
In 1895. some Italian farmers immigrated to the United States, fleeing taxation and political turmoil, in search of the American Dream. One member of the group was Father Pietro Bandini, who was the founder of the settlement that would become Tontitown as he recruited around 40 families to live on his land plot in Arkansas.
Pietro Bandini grew up between Italy and schooling in France before coming to the United States. Upon his arrival, he initially completed missionary work with Native Americans in Montana, learning English and some Native American dialects as well. Bandini later established the Saint Raphael Society for the Protection of Immigrants in 1890, which was an important step towards the equal right's of Immigrants and advocated against labor exploitation. Through the Society, he even helped about 20,000 Italian Immigrants become American Citizens, and implemented Catholic assistance to them when he established Our Lady Pompeii Church in New York, where he was Pastor until 1986.
Sources
The Tontitown Story, City of Tontitown. Accessed October 28th 2020. https://www.tontitown.com/tontitown/story/.
Tontitown Historical Museum, City of Tontitown. Accessed October 28th 2020. https://www.tontitown.com/tontitown/museum/.
Young, Susan . Tontitown (Washington County), Encyclopedia of Akansas. June 19th 2018. Accessed October 29th 2020. https://encyclopediaofarkansas.net/entries/tontitown-washington-county-2680/.
HISTORY - Our Lady of Pompeii NYC, Our Lady of Pompeii Church. Accessed October 29th 2020. http://www.ourladyofpompeiinyc.com/History.
Additional Information