Todd & Dupree Halls (Demolished)
Introduction
These two twin 11-story structures stood in the heart of campus and served as residences for EKU's fraternities and sororities. Todd and Dupree Halls, also known as the Greek Towers, were built in 1964. Each housed 340 students. Dupree was named for Frederic Lamar Dupree, an EKU regent and financial advisor. Todd was named for another regent, Russell I. Todd. When the structures became a part of the EKU skyline, they were the tallest dormitories in the state of Kentucky. Nowadays, these two dormitories are no longer. Demolished in 2017, the site will now be used for a new fitness and wellness center.
Images
Todd and Dupree Halls shortly after completion. Jimmy Taylor Photographs.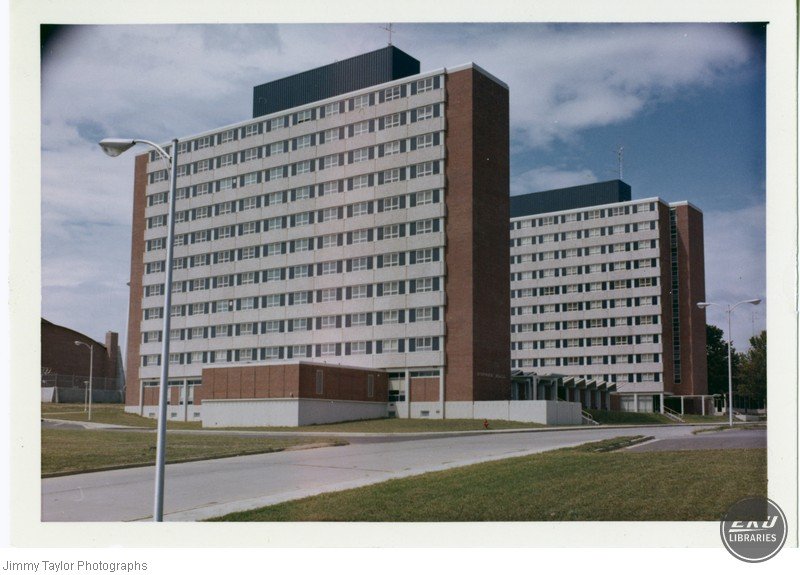 Todd and Dupree from the air, right behind Alumni Coliseum. EKU Photograph Collection.