Sidewalk Stone #16: Unknown - Home
Introduction
456 Michigan Street - formerly Spruce and Church The brown house near the corner of Michigan and N. 5th, and the one next to it first appeared sometime between 1928 and 1944 (Sanborn Fire Insurance Maps). Not much more has been found about the property, though it is known that until July of 1904 when it burned, the old high school building was still on this spot. The City of Sturgeon Bay then sold the property to Blacksmith, Michael Dohearty who died a year later. The space then remained empty until these two homes appeared. The narrow sidewalk near the birch trees at one time led to a trailer house that was parked there during the 1950s.
Images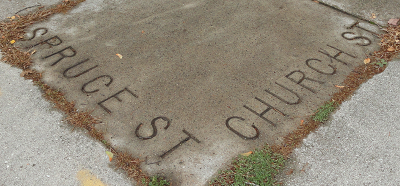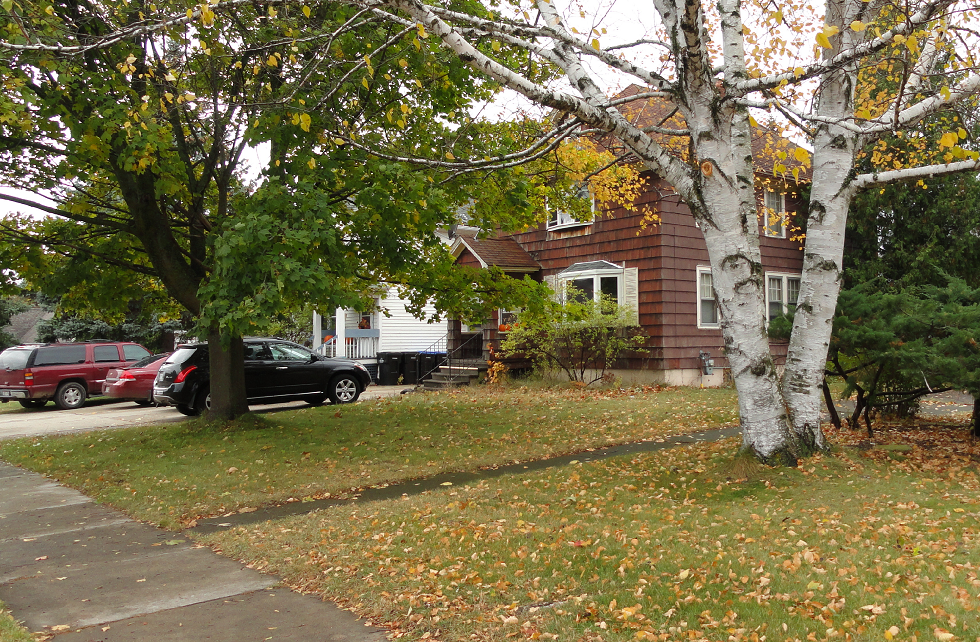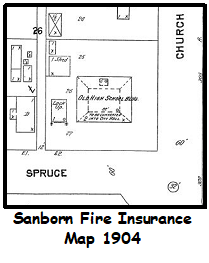 Backstory and Context
This site is part of the Sturgeon Bay, Wisconsin sidewalk stones project of Ginny Haen, Assistant Curator, Door County Historical Museum.1
Sources
1. Door County Historical Museum. . . http://map.co.door.wi.us/museum/.