Sidewalk Stone #15: Will Reynolds / VanNatta - Home
Introduction
111 S. 7th Avenue
This home, located at the present sharp corner of Nebraska and S. 7th Avenue near Michigan Street, was built in 1898 for William S. Reynolds, who with his brother, Edward S. started the Reynolds Preserving Company that began with processing peas, then went on to cherries as Door County became one of the largest producers of cherries in the USA . In 1929, it was purchased by J. A. VanNatta, Superintendent of the local schools. For many years it was the Reynolds House Bed & Breakfast. In 2021, the new owners changed the name to the Door County Dragonfly.
Images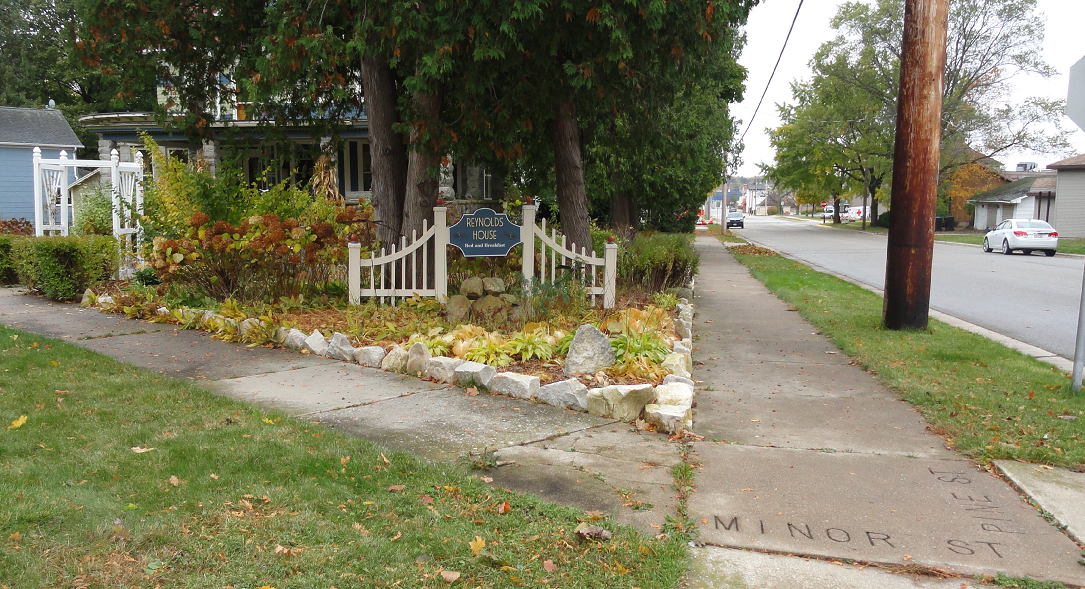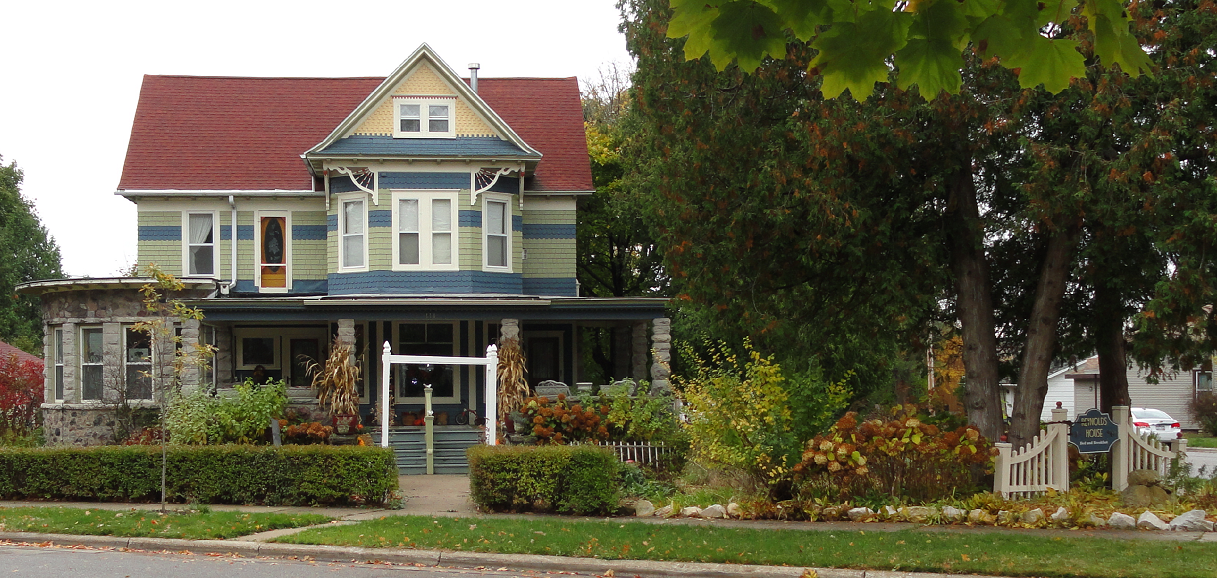 Reynolds family photo from Door County HIstorical Museum & Archives collection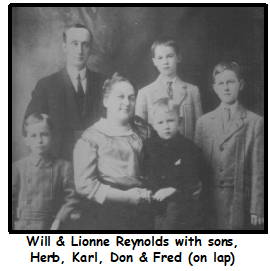 Backstory and Context
This site is part of the Sturgeon Bay, Wisconsin sidewalk stones project of Ginny Haen, Assistant Curator, Door County Historical Museum.1
Sources
1. Door County Historical Museum. . . http://map.co.door.wi.us/museum/.
Additional Information