Statue of First Black Professional Footballer (Arthur Wharton)
Introduction
The statue was erected and unveiled in October of 2014 at St. George's Park in England, UK. It depicts the famous Arthur Wharton keeping a soccer ball from entering his net as the goalkeeper. Arthur Wharton was the first Black professional football (soccer) player who had traveled all the way from Accra, Ghana to live his dream to be a football player in England . He was only 19 years old when he made the great accomplishment of tearing down racial walls in England via playing for the Rotherham Town and Sheffield United teams in the late 1800s to early 1900s. He eventually passed away in 1930, but his legacy lives on and this statue is a physical memorial of him and his achievements.
Images
Arthur Wharton statue at St. George's Park sculpted by Vivien Mallock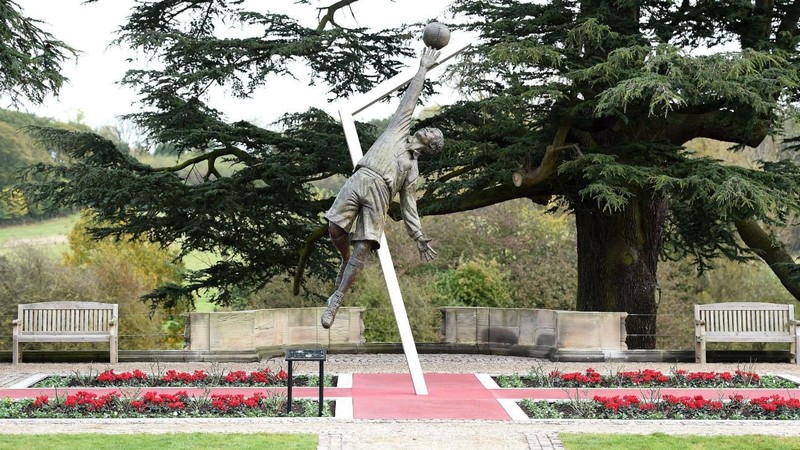 Arthur Wharton, first Black professional footballer, who also equaled the amateur world record of 10 seconds for the 100-yard sprint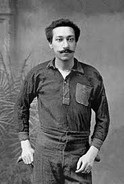 Wharton seated second from left on bottom row seen with his amateur team of Darlington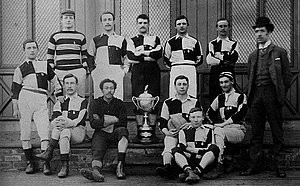 Backstory and Context
Arthur Wharton was born October 28, 1865 in Jamestown, Gold Coast (now known as Accra, Ghanna). He lived his life religiously and followed that into a career as a missionary and traveled to England to pursue it in 1882. Wharton soon neglected his choice as a missionary and aspired to become a professional athlete.

Arthur Wharton was an all-around jock who played in various sports such as track, cycling, and cricket. He may have taken part in many sports, but he is most remembered for football. Arthur Wharton was not the first mixed football player, but he was the first mixed professional football player. He started as an amateur playing for Darlington and Preston North End in the late 1880s as a goalkeeper.

He left football after Preston North End to concentrate on running, but would return to football in 1889 and sign with Rotherham Town as a professional football player and played goalkeeper and occasional winger. His main position was goalkeeper and his records proved to be excellent. He moved from team to team starting with Rotherham Town to Sheffield United to Stalybridge Rovers to Ashton North End returned to Stalybridge Rovers and ended in Stockport County in 1902. Most of his career the stats show that he guarded the goal well and would even score a few times when he played winger.

Wharton retired from football in 1902 and got a job in Edlington and lived with his wife Emma. He lived out the rest of his life with his job as a colliery haulage worker until his death in December of 1930 at the age of 65. His importance in cutting race in football as the first Black professional player lives on forever in history. Organizations and people believed that he was so important to racial history in sports that he has multiple statues on display around the world including this one at St. George's Park. The statue stands tall at 16 ft made of bronze showing Wharton tipping a soccer ball to keep it out of the goal.

Sources
Amos, Owen. Arthur Wharton: the world's first Black professional footballer. Originalpeople. October 15, 2014. Accessed September 30, 2018. http://originalpeople.org/arthur-wharton/


Carino, Helder. Arthur Wharton. Weebly. . Accessed September 30, 2018. https://arthurwharton.weebly.com/.

Scurlock, Amanda. February 01, 2018. Accessed September 30, 2018. https://lasentinel.net/notable-Black-soccer-players-in-history.html.


Additional Information