Rendezvous of Confederate Forces in Buckhannon during the Jones-Imboden Raid
Introduction
Confederate Generals John D. Imboden and William E. Jones reunited their troops at this site during their raid into what became West Virginia in 1863. Imboden had arrived in nearby Buckhannon from Beverly on April 29 of that year, waiting until May 2 for Jones to arrive from his forays to the north through Preston and Monongalia Counties. Their raid, which targeted the Baltimore & Ohio Railroad as well as the Unionist government of western Virginia, was meant to reunite at Buckhannon in order to attack Federal under General Benjamin S. Roberts that were stationed there. Despite having more men and supplies than the raiders, however, Roberts precipitated the attack by evacuating Buckhannon on April 27, leaving the town defenseless upon Imboden's arrival two days later. After occupying the town while his men rested and resupplied, he rendezvoused with Jones at this location, the house of Confederate soldier Benjamin Bassel, on May 2, after which their combined forces moved on to Weston in Nicholas County.
Images
The Bassel House, where Generals Jone and Imboden reunited their forces in 1863.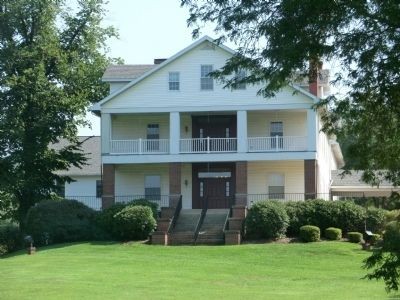 Sign detailing the reunion of Jones and Imboden in 1863.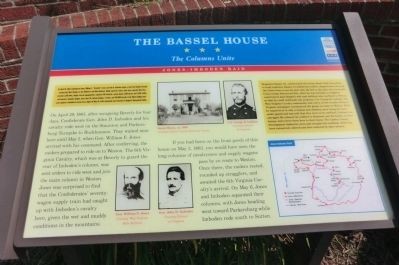 General John D. Imboden, Confederate commander during the Jones-Imboden raid.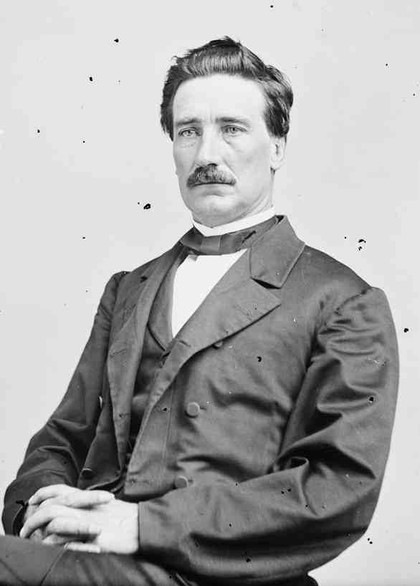 General William E. Jones, Confederate commander during the Jones-Imboden raid.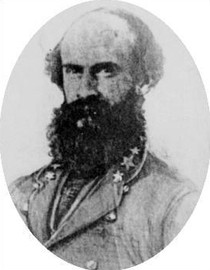 General Benjamin S. Roberts, Federal commander during the Jones-Imboden raid.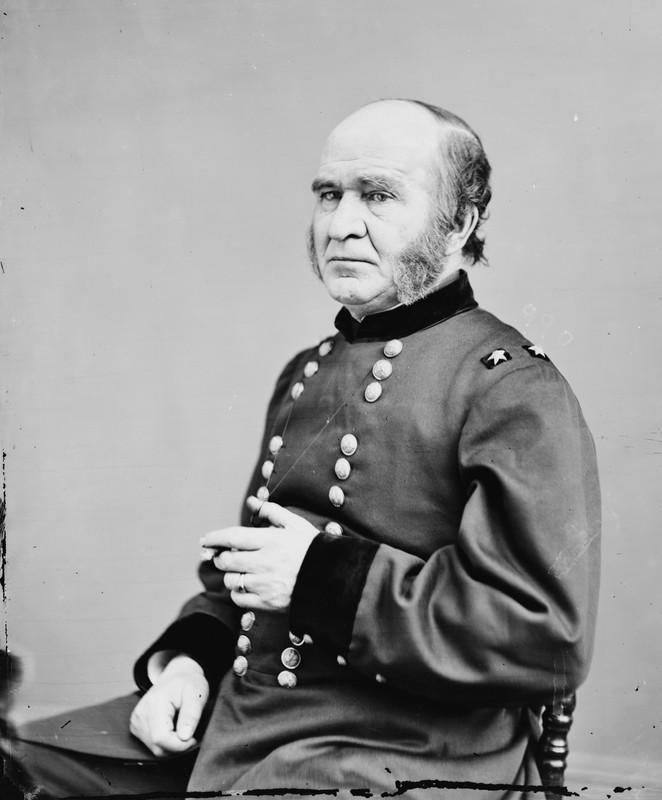 Backstory and Context
Upon occupying the town of Beverly along the Staunton-Parkersburg Turnpike after a brief skirmish with Federal troops under Colonel George R. Latham on April 24, Confederate General John D. Imboden began planning for his advance toward Buckhannon thirty miles to the northwest on the same road. Buckhannon had been a primary target since the beginning of the Imboden's raid into western Virginia, being the headquarters of Union General Benjamin S. Roberts. Upon his approach to the town, Imboden was to rendezvous with General William E. Jones so that they might face Roberts as a combined force. But, before leaving Beverly, Imboden briefly considered renewing his attack upon Latham's forces, which had retreated to the Philippi. The Federal troops under Latham could, after all, threaten his flank during his march against Roberts. Being informed by his scouts that the road toward Philippi had been rendered impassable by heavy rain, however, Imboden sent a contingent of men under his brother Colonel George Imboden to seize the bridge led to Buckhannon over the Buckhannon River.
Upon his arrival at the river, however, the general's brother discovered that it had already been destroyed by Roberts' men, and further learned that Latham's men had reportedly marched to reinforce the Confederates' intended target. Returning to inform his brother, who had vacated Beverly on April 26, Colonel Imboden met General Imboden along the road between the two towns and the entire force promptly about faced toward Beverly to avoid a confrontation with a superior force. The following day, General Imboden once more changed his mind, turning once more toward Buckhannon and encamping four miles below the town that night. The following morning, his men constructed a pontoon bridge using the remains of the bridge Roberts' men had earlier destroyed and crossed the Buckhannon River.
Imboden's men found Buckhannon completely devoid of Federal troops upon their arrival on April 29. The Confederates' capture of Beverly five days earlier had sent General Roberts and most of the Unionist civilians in the region into an all-out panic. Roberts had quickly wired for reinforcements, hearing reports that the Confederates could number as many as 20,000 and had already captured and destroyed several towns in the area. His superior in Washington, D.C., General Henry Halleck, disregarded his pleas, however, admonishing him to confront what Halleck had been informed was a considerably smaller Confederate force. Roberts chief concern was the consolidation of the forces under his command, which were scattered in small detachments throughout the region. By April 26, many of these detachments had marched to meet him in Buckhannon, giving him nearly 2,500 men. Though his own troops outnumbered those of Imboden Roberts continued to hear reports to the contrary, reports that ultimately convinced him to evacuate the town and retreat to Clarksburg.
Imboden's men occupied the majority Unionist town of Buckhannon with relatively little incident. Like their stay in Beverly, however, they quickly alienated the local populace by requisitioning food and repaying residents with worthless Confederate scrip, a practice that cost Buckhannon's citizens nearly $30,000. Tensions heightened further when a rebel sympathizer was found beaten to death on the morning of April 30, a crime that most attributed to Unionists operating in secret. Still, the Confederates remained until May 2, when they were able to reunite not only with the forces under General Jones but with their supply train as well (which had been delayed between Staunton, Virginia and Beverly by the poor condition of the road). From there, they would move on to occupy the town of Weston in Nicholas County.
The Bassel House itself, built in 1849, has since been sold and reconstructed. There are no visiting hours or tours here. It is now owned by Upshur County Development Authority.
Sources
Collins, Darrell L. The Jones-Imboden Raid: the Confederate Attempt to Destroy the Baltimore & Ohio Railroad and Retake West Virginia. Jefferson, NC: McFarland & Co., 2007.
Cutright, William Bernard, and Hu Maxwell. The History of Upshur County, West Virginia: from Its Earliest Exploration and Settlement to the Present Time. Buckhannon, WV, 1907.
"Imboden's Expedition into West Virginia." In United States Congressional Serial Set, 2766:90–106. Washington, D.C.: United States Government Printing Office, 1891.
Swick, Gerald D. "The West Virginia Encyclopedia." In The West Virginia Encyclopedia. West Virginia Humanities Council, March 25, 2014. https://www.wvencyclopedia.org/articles/1059.
Tucker, Spencer. Brigadier General John D. Imboden: Confederate Commander in the Shenandoah. Lexington: University Press of Kentucky, 2003.
Image Sources
Wikipedia

Wikipedia

Wikipedia

Additional Information