Fort Arbuckle
Introduction
Arbuckle's Fort, or Fort Arbuckle, was part of a strategic area designed to help colonize the area of western Virginia, now West Virginia. It was also meant to protect settlers and militias and their families from Native American attacks. It was built in 1774 on a knoll overlooking where Mill Creek flows into Muddy Creek, about 5 miles north of the present city of Alderson. The fort, a diamond-shaped wooden stockade, was occupied for the entirety of the Revolutionary War, and until at least 1783. While there isn't much to see at the exact location, surrounding areas and towns offer a lot of historical sites and data.
Images

Fort Arbuckle's founder, Matthew Arbuckle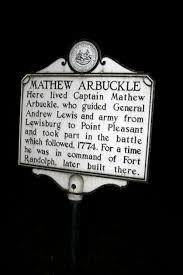 Recreation based on excavation discoveries.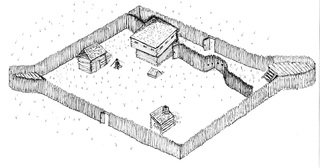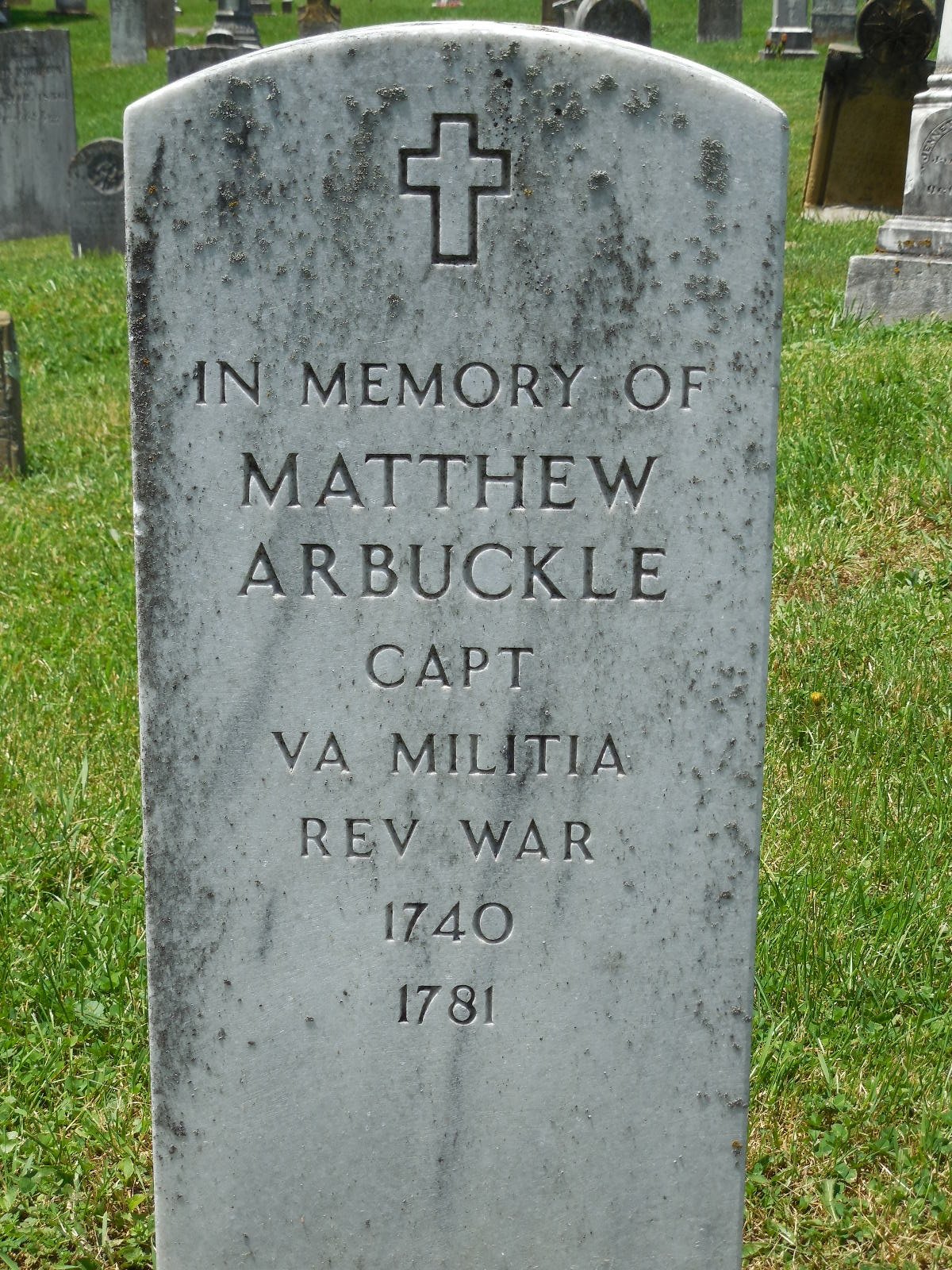 A historical marker for the 1763 Muddy Creek Massacre is located at the site of Arbuckle's Fort.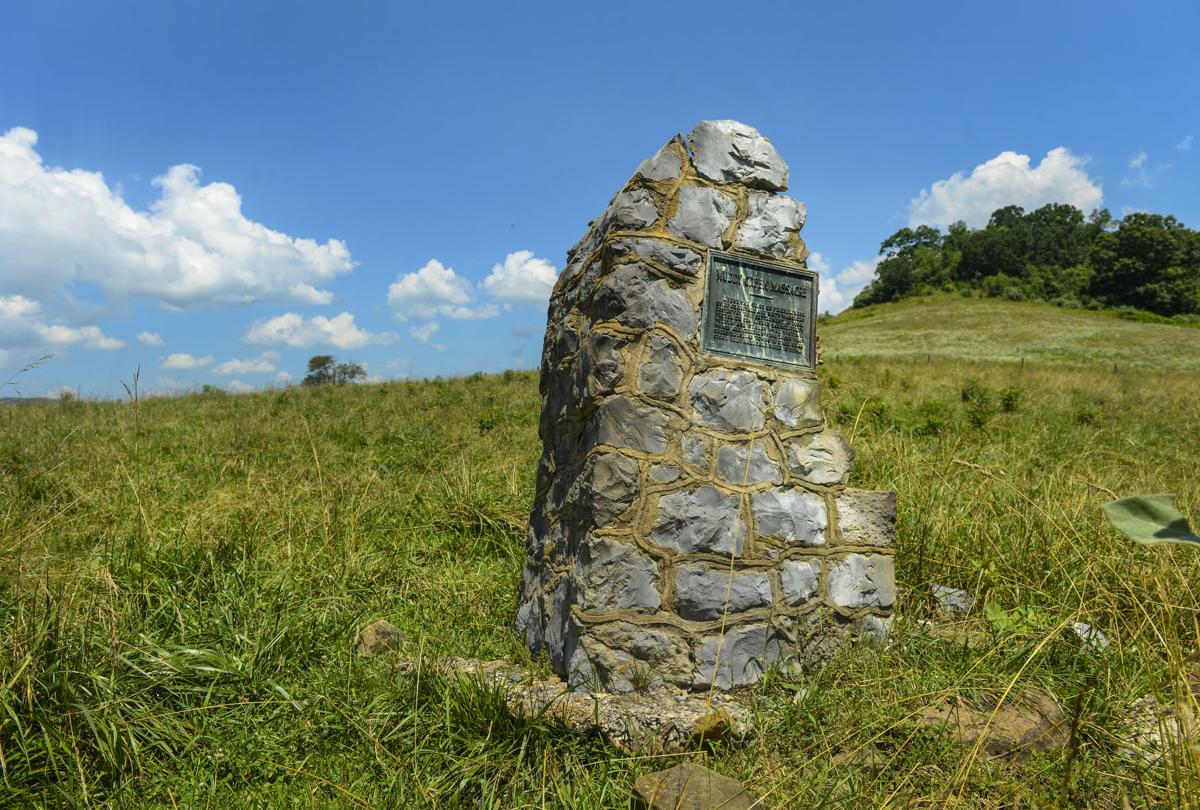 A historical marker for the 1763 Muddy Creek Massacre is located at the site of Arbuckle's Fort.
Excavation work done in the 1990s revealed the diamond-shaped structure of the fort.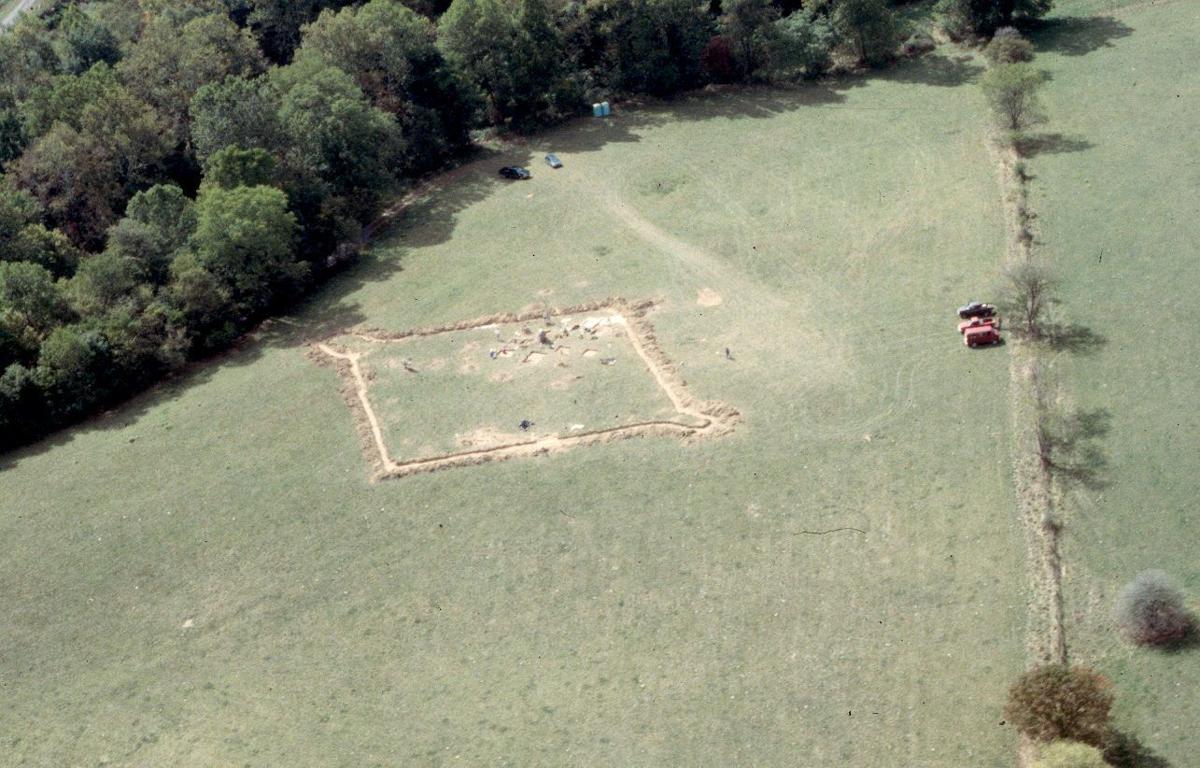 Backstory and Context
Fort Arbuckle is located on the banks of Mill Creek, just before Mill Creeks joins with Muddy Creek, in a very small town called Blaker Mills. Located in Greenbriar Ccounty West Virginia, it was one of many similar forts constructed to help colonize settlers in western Virginia, in what would later become West Virginia. Records indicate that the fort protected more than 40 families when it was built.
It was constructed in the spring of 1774 under the direction of Capt. Matthew Arbuckle to house his company of militia. It was built near the site of the July 1763 Muddy Creek Massacre. Chief Cornstalk led a Shawnee raiding party, which killed three settlers and kidnapped a woman and three children in that attack. Captain Arbuckle and his company occupied the fort from the spring until the fall of 1774. He and his company forged on to guide Col. Andrew Lewis to Point Pleasant, where they would fight in the Battle of Point Pleasant, also against Shawnees led by Cornstalk. After returning to the area, he settled in nearby Lewisburg.
Arbuckle's Fort was part of an elaborate system of forts intended to protect western Virginia during the Indian wars of the late 18th century. It came under attack in 1774 and in September 1777. Native raiders attacked the fort, but caused no casualties. It was occupied throughout the Revolutionary War. The British had encouraged Native attacks on Virginia settlers. It was apparently last occupied in 1783. Other nearby forts were McCoy's Fort, Fort Donnally, and Fort Savannah in present day Lewisburg. By the start of the Revolutionary War, forts in the Greenbriar Valley were sometimes built within 3 miles of each other.
Excavations by Greenbriar-area archaeologists Kim and Stephen McBride revealed a diamond-shaped stockade wall of vertical logs enclosed a quarter-acre area containing a Blacksmithing site, a cooking hearth, a blockhouse, and powder magazine. Bastions topped with observation decks were built at the north and south ends of the fort.
Those excavations of the area have also revealed Native American projectile points dating back to the Archaic period, between 3,000 and 10,000 years ago. "In this little nook, 10,000 years of history can be found," said Gordon Campbell, president of the Greenbrier Historical Society.
There is not much left to see on the actual site, save for a historical marker memorializing the 1763 Muddy Creek Massacre. However, this area played a pivotal role in the Revolutionary War era and in the founding of the state of West Virginia. There are several historic sites in nearby Lewisburg. Additionally, the Archaeological Conservancy, the West Virginia Land Trust, and the Greenbrier Historical Society have proposed the development of a 25-acre Arbuckle's Fort preserve.
Sources
McBride, Kim, McBride, Stephen. Arbuckle's Fort, The West Virginia Encyclopedia. September 30th 2014. Accessed July 14th 2020. https://www.wvencyclopedia.org/articles/266.
Steelhammer, Rick. Effort underway to preserve Revolutionary War-era fort site in Greenbrier County, Charleston Gazette-Mail. July 11th 2020. Accessed July 14th 2020. https://www.wvgazettemail.com/news/effort-underway-to-preserve-revolutionary-war-era-fort-site-in-greenbrier-county/article_cb366d58-7342-5b2a-8320-dedc0d6f4216.html.
Image Sources
Stephen McBride.

Kenny Kemp, Charleston Gazette-Mail

Kenny Kemp, Charleston Gazette-Mail

Additional Information