Ulster House
Introduction
The Ulster House is the home of the Ulster Club fraternity. The Ulster Club fraternity is a local fraternity to Muskingum University. The Club was originally chartered on February 18th, 1948. The House has stood since at least the 1970s with the earliest known year of the club living in the House being 1973.
Images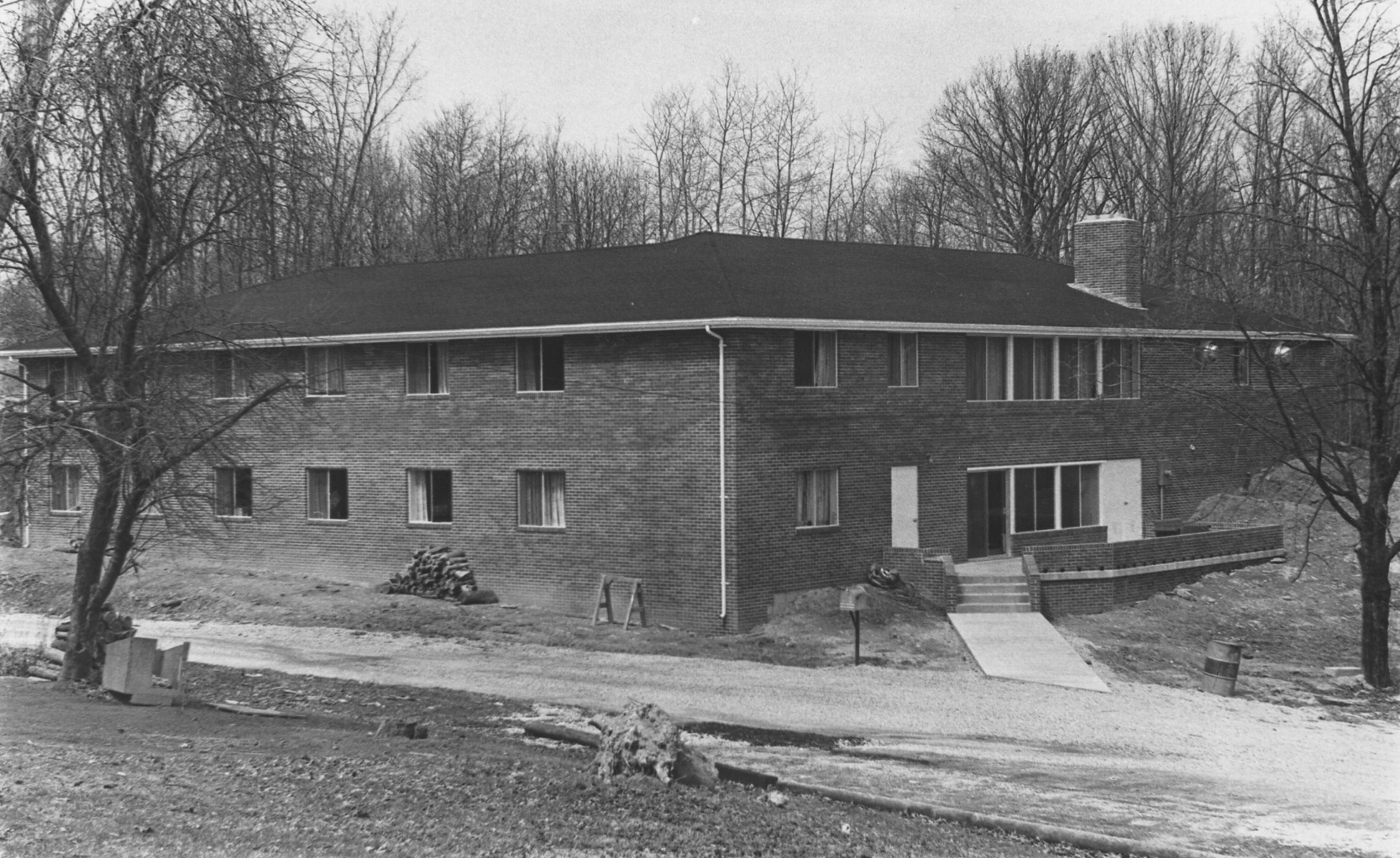 Ulster Men running while carrying the flag of Ulster.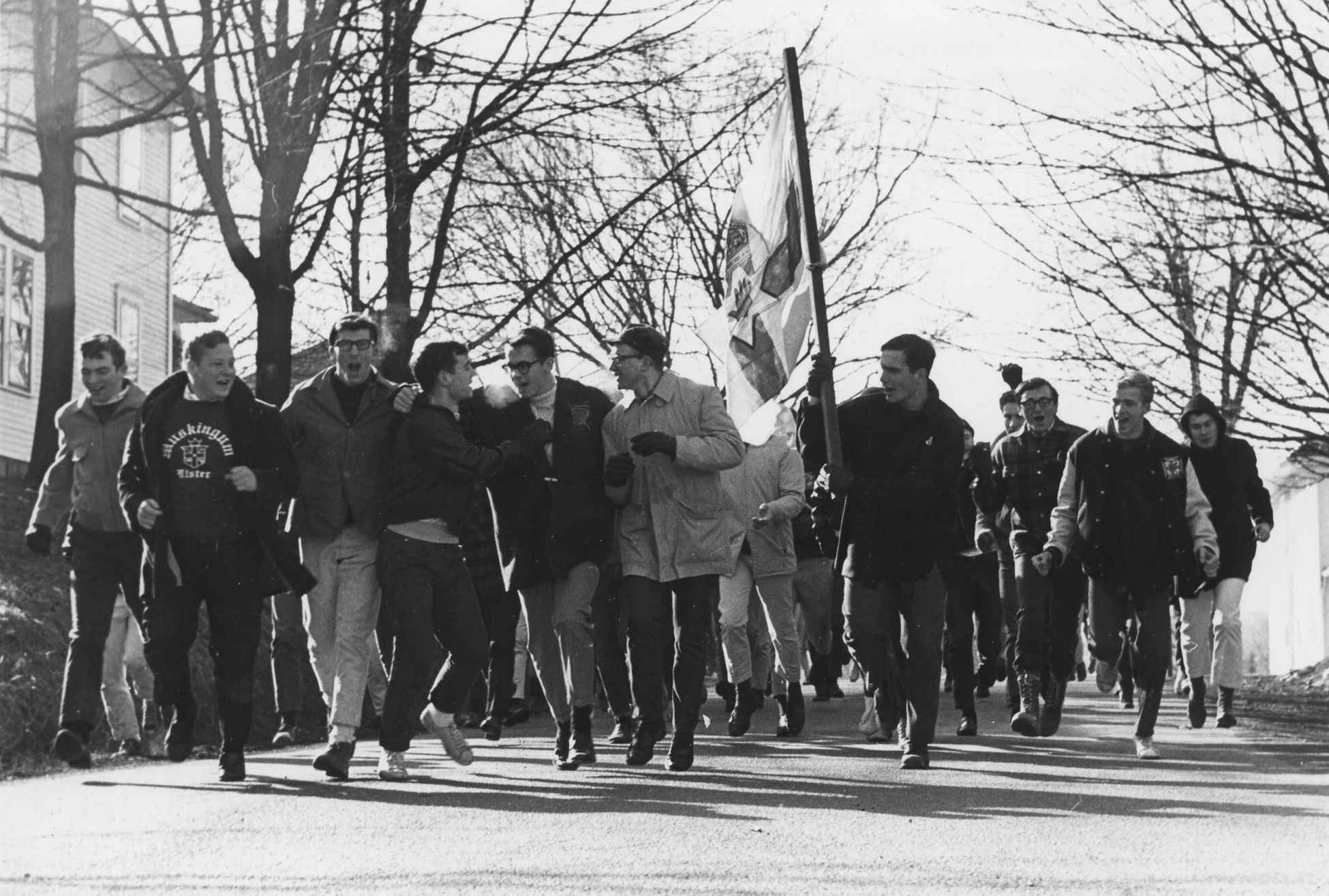 Ulster Men helping pain the Sonora Methodist Church in September of 1969.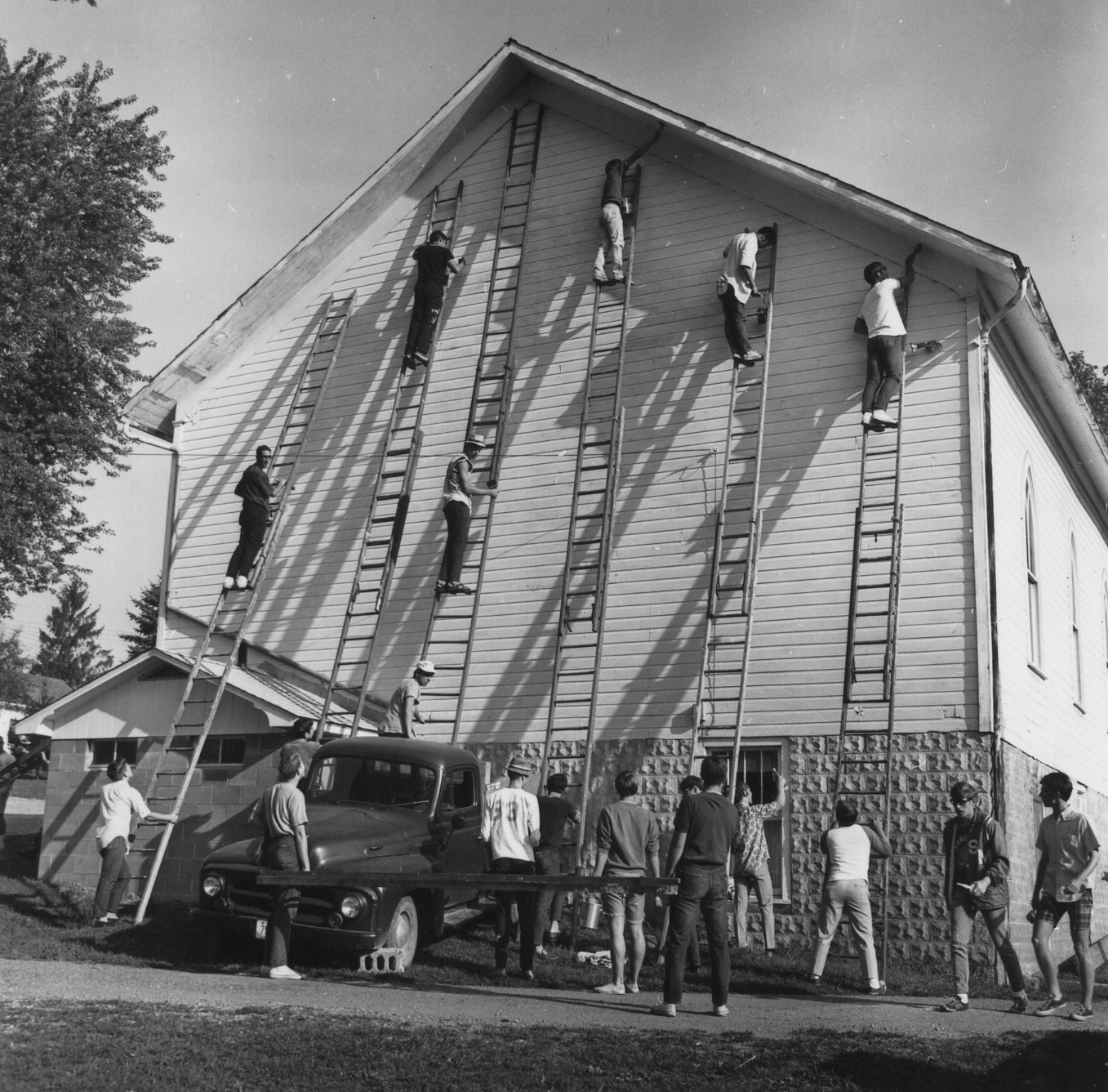 Backstory and Context
The Ulster Club fraternity was chartered at Muskngum University, then Muskingum College, on February 18th, 1948. The Club had their charter renewed on April 25, 1966, the reason for this is not currently known. The Club was started by a group of Irish students who felt that they didn't fit with any of the clubs that already existed at Muskngum. They have lived in their current house since at least 1973.1 Prior to this the club lived at 152 Thompson Avenue or Montgomery Boulevard in at least 1966.2 The club has worked to be valued and contributing members of their community since the creation of the club. This can be seen at times such as in September of 1969 when members of the club worked to help pain the Sonora Methodist Church.
Sources
Muscoljian 1973.

Muscoljian 1966.