Rhode Island Medical Society Building
Introduction
The Rhode Island Medical Society Building is a two-story brick Federal Revival building, designed by Clarke, Howe & Homer, and built in 1911–12. The erection of the building coincided with the 100th anniversary of the Rhode Island Medical Society founded in 1812 by 42 members. The building was renovated in 2010 allowing it to become LEEDS certified. The medical organization moved in 2012; thus the building is now occupied by Moran Shipping Agencies, Inc.
Images
Rhode Island Medical Society Building. Photo taken in 2011.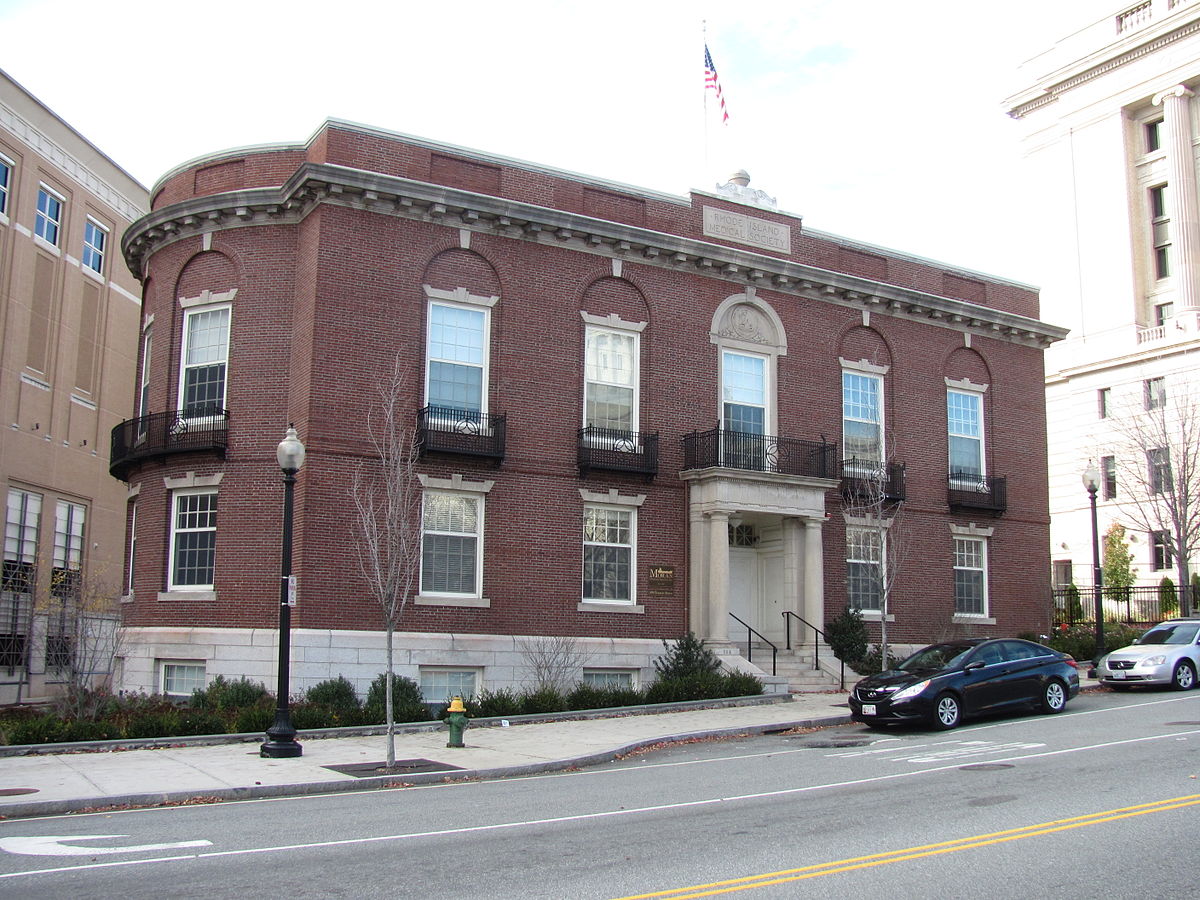 1909 Photo of the Rhode Island Medical Society.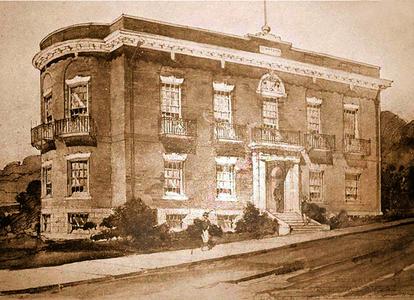 Rhode Island Medical Society Logo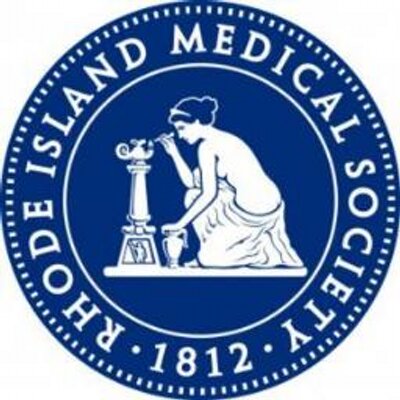 Backstory and Context
The Rhode Island Medical Society Building (1911), an example of Federal Revival architecture design, popular during the first half of the twentieth century. The Medical Society for which it served as headquarters, was founded by 42 members in 1812 -- the eighth oldest such society in this country. One century later, the organization raised enough funds to construct the now-historic building, which they moved into in 1912 and remained there until 2002.
The 392 members of the Rhode Island Medical Society in 1909 noted that the library they used no longer proved sufficient for their needs. Though the members paid only $5 annually in fees, the arrived at plans for a brick structure that would require the raising of roughly $100,000. Thus, the society asked members to add an extra financial contribution to their small annual fee. (However, the price ultimately remained below $40,000.)
In 1910, the medical society building committee purchased 8,000 square feet of land in the center of the city. One year later, architects, Messrs. Clarke, Howe & Homer proposed designs for the building and the committee awarded a contract to the William Williams.
In total, the final cost of construction totaled a little more $50,000. Though donations only amounted to $36,000 at the time of the building's completion, a $10,000 mortgage and a few other late contributions helped fund the building. The society held its centennial celebration in the new building on June 12 and 13, 1912. More than 400 people attended, including prominent state and city officials, Brown University officers, and other notable leaders.
From 2008 to 2012, renovations to the building took place, which included the concurrent effort of preserving its history while also adding green technology; it is now a LEEDS certified structure and the first geothermally heated and cooled corporate structure in Providence.
In 2012, the society moved into a new building and Moran Shipping Agencies moved into the building, turning it into its corporate headquarters.
Sources
Rhode Island Medical Society. Transactions of the Rhode Island Medical Society, Volume IV. 1899-1903. Providence: Rhode Island Medical Society, Dec 31, 1903.

Stevens, Sarah Brooke. "A Brief History of the Rhode Island Medical Society Library Building
1909 – 1912" in Rhode Island Medical Society: About Us - History. rimedicalsociety.org. Accessed September 10, 2018. http://nebula.wsimg.com/37d07dee9da15a583df4ce80d4b7b9a6?AccessKeyId=0E7B7499CA841141582C&dispositio...

Woodward,, William McKenzie. "Nomination Form: Rhode Island Medical Society Building." National Register of Historic Places. November 15, 1983.
http://www.preservation.ri.gov/pdfs_zips_downloads/national_pdfs/providence/prov_francis-street-106_...

Photo Sources
Rhode Island Medical Society Building: John Phelan - Own work, CC BY 3.0, https://commons.wikimedia.org/w/index.php?curid=17460938

1909 Photo: http://www.rimedicalsociety.org/about-us.html

Logo: http://www.rimedicalsociety.org
Additional Information