Kanawha Trace Trailhead
Introduction
Created in the late 1950s by local Boy Scouts, the Kanawha Trace Trail offers hiking and an opportunity to experience how many of the first settlers of European descent carried goods to the river to participate in the larger trade market. The trail connects Frazier's Bottom to the confluence of the Mud and Guyandotte Rivers, a span that covers 31.7 miles. The trail is maintained by volunteers and is possible thanks to the cooperation of property owners througout a three county area. The trail follows a route that dates back to the 1800s when flatboat traders and others carried goods to the river. The trail opened to the public with a dedication ceremony in 1962 and extends through Cabell and Mason Counties, following the Kanawha Valley.
Images
One of the many trail markers.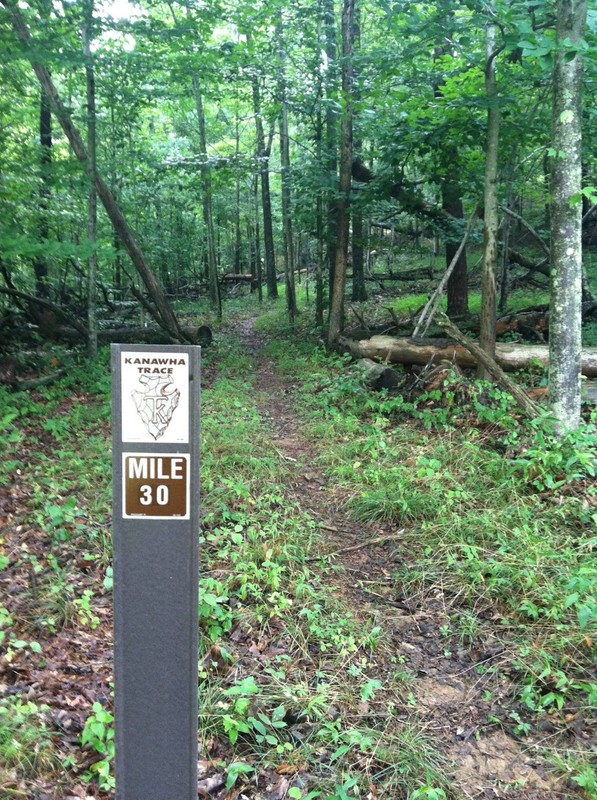 The trail was created by local scouting organizations in the 1950s and is maintained by volunteers.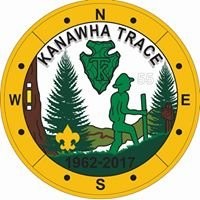 Backstory and Context
The Kanawha Trace trail is used for outdoor recreation and is possible thanks to agreements of local landowners and the efforts of Boy Scouts who created the thirty-one-mile trail in the 1950s.
The trail starts where flatboats once forded the Mud River and roughly follows the old James and Kanawha River Turnpike
The history of the trail dates back to the 19th century when flatboatsmen created trails that later became roads and connected the river to the surrounding community.
The trailhead is located in Barboursville and is directly west of First Sentry Bank. There is a small gravel shoulder next to the trailhead. The trail is maintained by volunteers and leads hikers through Barboursville and Ona, passing through the Boy Scout Camp in Blue Sulphur.
From Ona, the trail includes some difficult terrain as it crosses through Lesage and into Frazier's Bottom. The trail includes mile markers and several wooden foot bridges. Local Boy Scout troops and other community organizations sponsor the Kanawha Trace race where participants conquer the first sections of the trail or try to complete the entire trek.
Sources
Lavender, Dave. Nearly 32-mile long Kanawha Trace trail celebrates 55th anniversary. Herald Dispatch. October 06, 2017. Accessed August 10, 2018. http://www.herald-dispatch.com/features_entertainment/nearly--mile-long-kanawha-trace-trail-celebrates-th-anniversary/article_012cb89f-350b-57a9-bd1a-d6ff17b0c1ae.html.


Additional Information