The Commercial Building (Governor's Inn)
Introduction
Levi Beebe built the Commercial Building in 1836. It housed various businesses such as law firms, stores, an inn, a bank, and the local post office. As an inn, it hosted future presidents Abraham Lincoln, Ulysses S, Grant, and Rutherford B. Hayes. The success of the building and the ventures inside it could be attributed to its location near the Maumee River, on the stagecoach route from Detroit to Fort Wayne. Thought the Lucas County seat moved from Maumee to Toledo in 1852, weakening the economy, the Commercial Building continued to be occupied by a number of businesses. In the early twentieth century, it was used as an inn again, known at different times as the Neely House, Schiely House, the Bismark, Seurin Hotel Langley Inn, and, after 1940, The Old Plantation. The building was added to the National Register of Historic Places in 1974 under the name Governor's Inn. More recently, the building accommodated Giannos Italian Bistro and Degage Jazz Café; both are now closed.
Images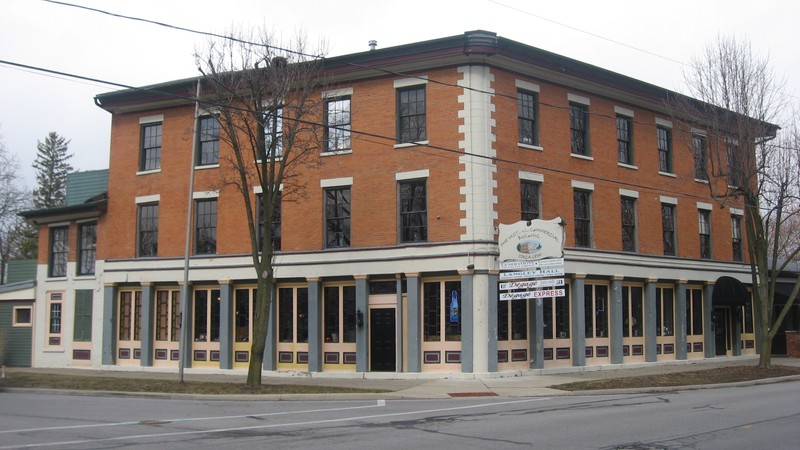 Sources
The Old Plantation. Remarkable Ohio. Accessed July 31, 2018. http://www.remarkableohio.org/index.php?/category/940.

Commercial Building (Maumee, Ohio). Ohio History Central. Accessed July 31, 2018. http://www.ohiohistorycentral.org/w/Commercial_Building_(Maumee,_Ohio).