The Alexander Wade House
Introduction
Constructed in 1860, this historic home is listed on the National Register of Historic Places owing to its second owner, educator Alexander Wade. Wade lived in this house from 1872 to 1904 during which he developed what became known as the "Wade System," a set of promotional examinations and graduation designed for country schools. He began testing this system in 1874, and by 1876 he was using the system in area schools. The apparent success of the system as determined by test results gained national attention and many schools throughout the nation adopted his system. Wade's book, "A Graduation System for Country Schools," was published in 1881. The book outlined his ideas for a more comprehensive system which was adopted by the state of West Virginia in 1891.
Images
The Wade House. Today members of the Wade family continue to live in this home.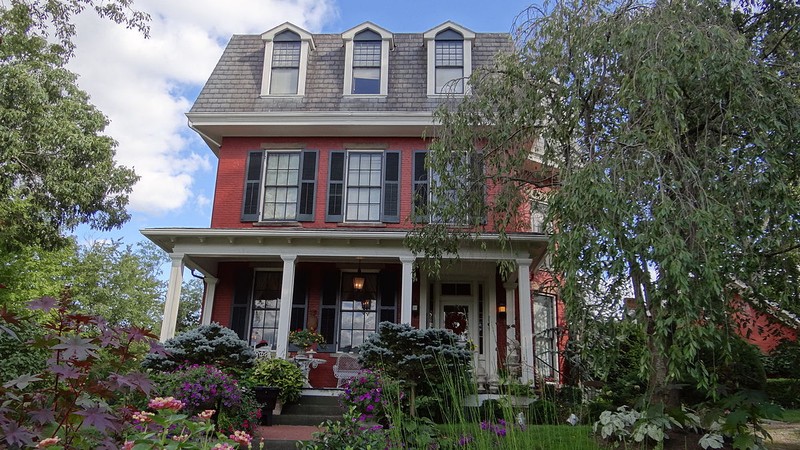 Alexander Wade. Wade gave a series of lectures on Country Schools that were later compiled into his book.

Photograph of the Wade house taken in 1965.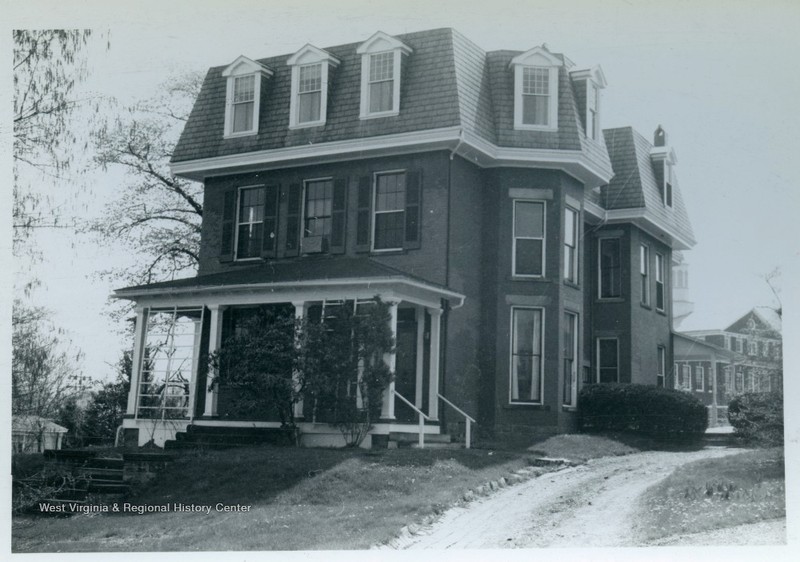 Backstory and Context
Born in Maryland in 1832, Alexander Wade moved with his family to Monongalia County West Virginia as a child. By age 16 he was working as a teacher in nearby rural schools. He later worked for the county government before accepting the position of principal of the Morgantown school in 1871. Wade purchased this house in 1872 Alexander Wade and lived here until his death in 1904. 
When Alexander Wade House purchased this home, it was a simple two-story Greek rival house. The house was constructed in 1860 by Judge Bunker who owned the house until Wade purchased it in 1872 and lived until his death in 1904. In 1911 the house was expanded to include the third floor and was later remodeled into three apartments. The Alexander Wade House was added to the National Register of Historic Places in 1965 for its architectural significance and connection to significant theories and ideas about rural education.
In 1874 Wade applied his system of "graduation and promotional examinations" to the Monongalia County school system. To test the system, he was willing to step down as superintendent and become a principal once again so that he could personally oversee the testing of his ideas. 
During the Paris Exposition in 1878, the U.S. Commissioner of Education, J.D. Philbrick expressed his belief that the educational system of Mongolia County, West Virginia was an example for the rest of the nation. In 1879 the Wade System gained the attention of the National Education Association. Leaders of the NEA approved the plan and sent it to superintendents across the nation. Alexander Wade's book, published in 1881, "A Graduating System for Country Schools", describing his plans for an education system for rural schools. This system was later applied across the nation but not fully by West Virginia until 1891.
The Wade System outlined standards for examinations based on educational standards designed for rural schools. Before this many rural schools taught all their students, regardless of age, in the same classroom. Wade's plan was to separate the students into eight levels. Under the Wade system, a student would receive their diploma only after they passed their graduation exams for all grades. This system became one of several models for rural education not only in West Virginia but throughout the United States.
Sources
Alexander Wade "A Graduation System for Country Schools" New England Publication company, Boston, 1881, accessed July 24, 2018, https://books.google.com/books?id=J8MKAQAAIAAJ&printsec=frontcover&dq=Graduating+System+for+Country+Schools&hl=en&sa=X&ved=0ahUKEwjUkpnY27jcAhUEJKwKHSrtD8YQ6AEIKTAA#v=onepage&q&f=false
"Alexander Wade House" National Register of Historic Places, accessed July 24, 2018, http://www.wvculture.org/shpo/nr/pdf/monongalia/66000752.pdf
Forbes, Harold Malcolm "Alexander Luark Wade." e-WV: The West Virginia Encyclopedia. 09 December 2015. Web. 24 July 2018.https://www.wvencyclopedia.org/articles/881
Image Sources
"The Influences of Nineteenth Century Architectural Styles on Morgantown Homes" by Clyda Paire Petitte.

Additional Information