Register Rock
Introduction
Travelers along the original Oregon Trail carved their names on several of the large basalt boulders that are located here. Many emigrants etched their names and the date as they passed these boulders. The largest of these boulders is now housed in a shelter that was built after the boulder, known today as Register Rock, was added to the National Register of Historic Places in 1978. The shelter has helped to preserve the etchings, many of which are still perfectly legible today.
Images
Register Rock is found within Massacre Rock State Park.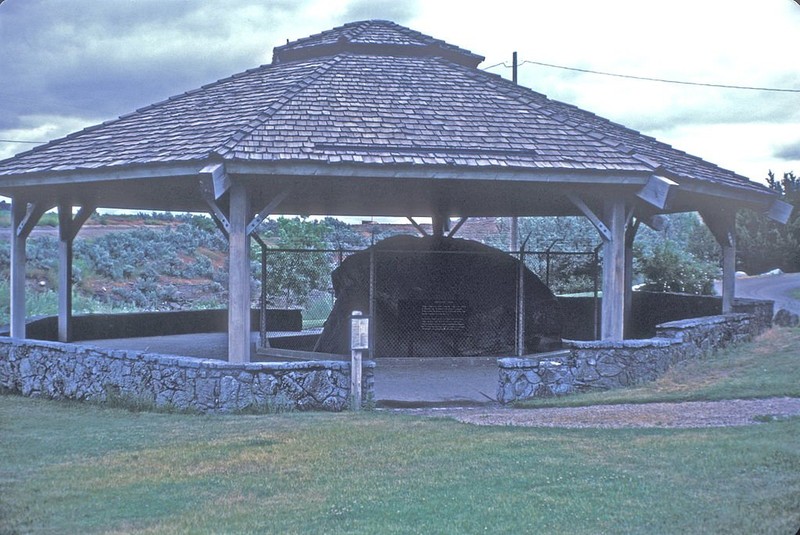 Backstory and Context
The Oregon Trail crosses into what is now the state of Idaho at the southeastern corner of the state and crosses west and north along the Bear River. The trail then follows the Snake River. The often deep and rugged canyons along the Snake River made access to water more difficult than many of the rivers the pioneers had encountered in the Great Plains. Travelers along the trail chose one of two paths after crossing the Snake River past present-day Twin Falls. They could choose the northern route which crossed the rugged prairies toward present-day Boise or they could continue along the Snake River.
Additional Information