Jackie Robinson Statue/Dodger Stadium
Introduction
The Dodger stadium is one of the places that Jackie Robinson made his impact on the world. Jackie Robinson made history as the first African American to play Major League Baseball in the 20th Century, helping to further break the color barrier of the sport. Dedicated by the Dodgers in 2017, this statue shows Jackie Robinson sliding into home base and is located in the left field plaza.
Images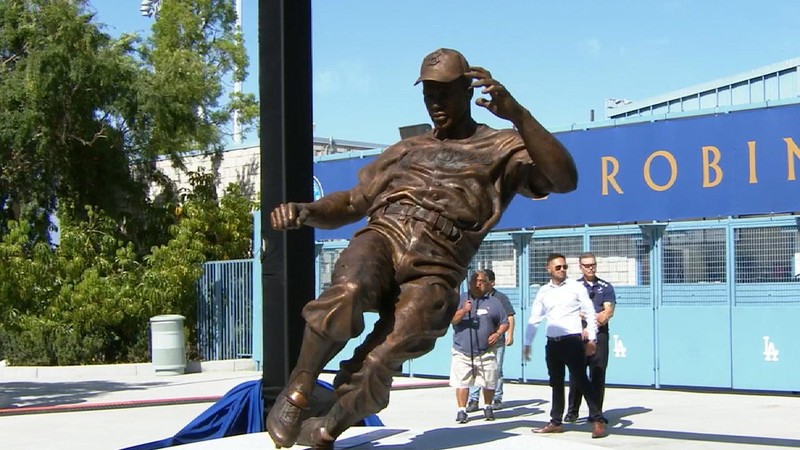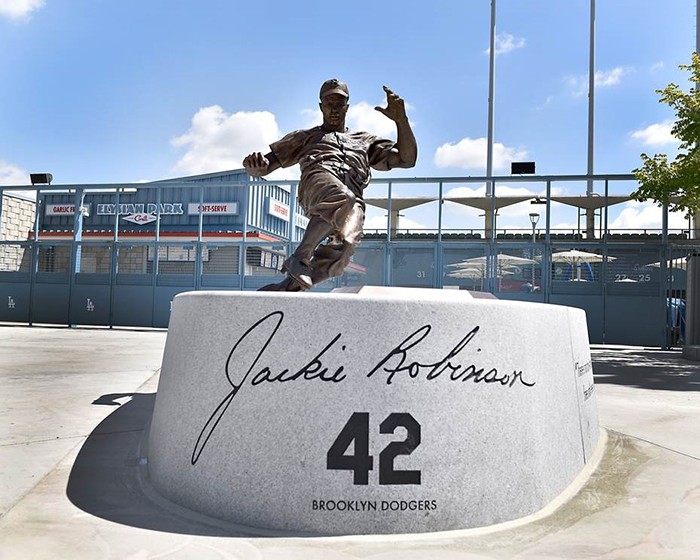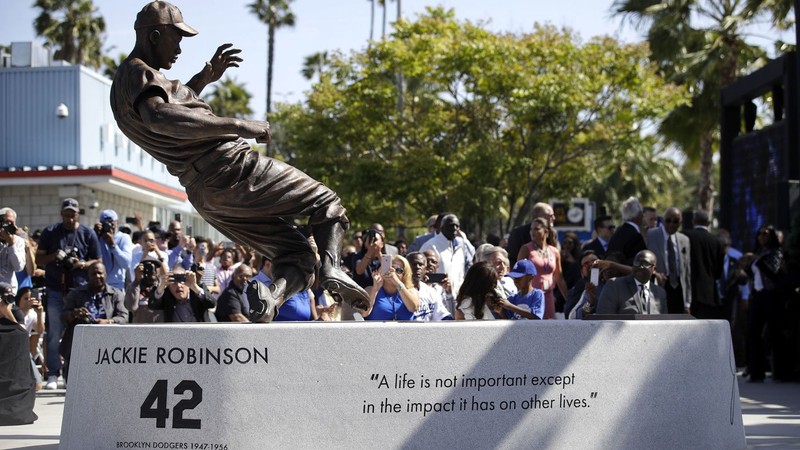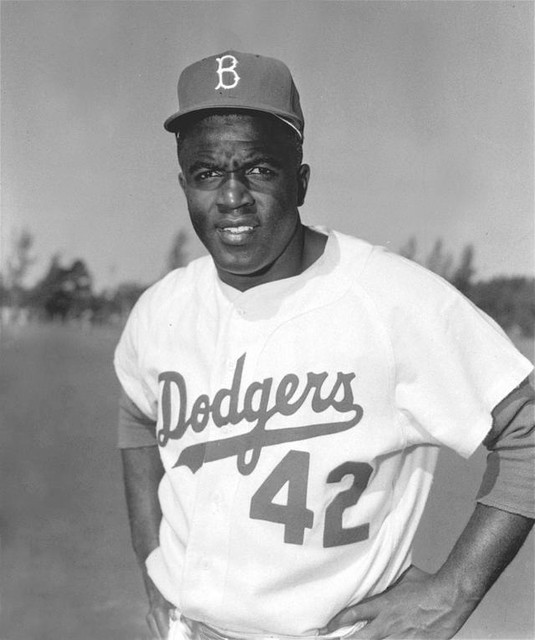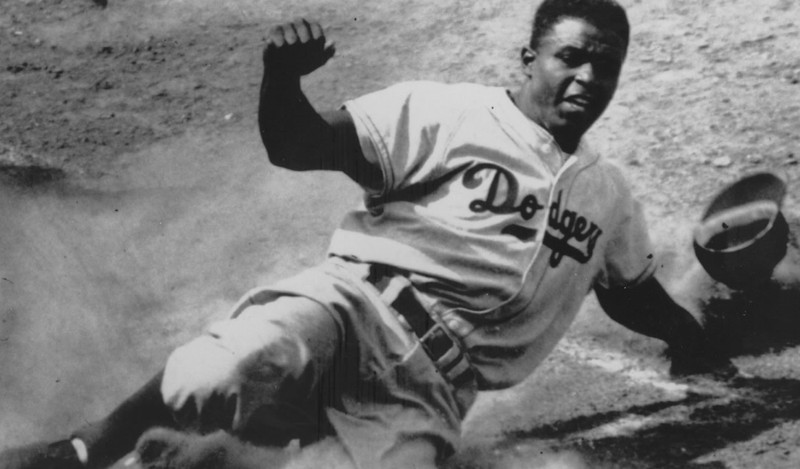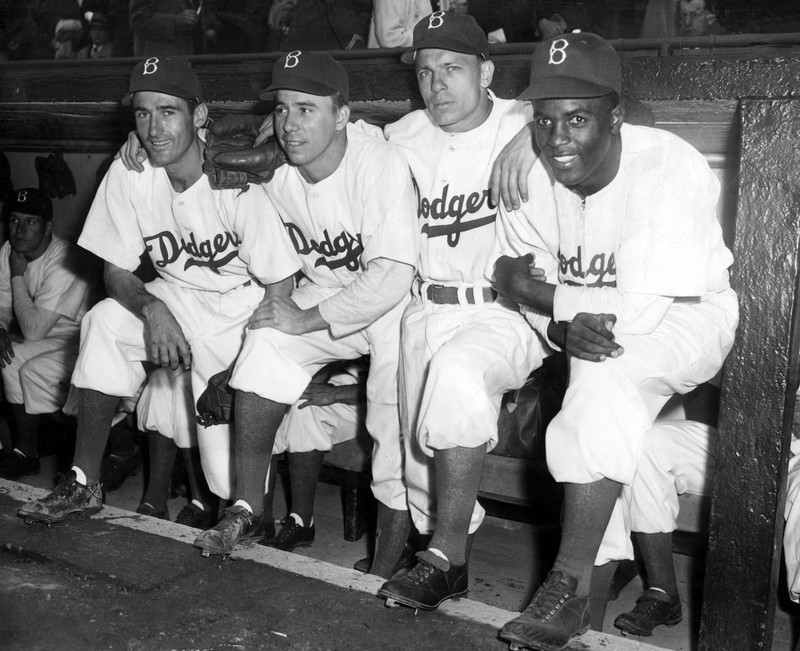 Backstory and Context
Jackie, born on January 31, 1919 in Cairo, Georgia, was an all-around athlete in his earlier years. He played basketball, football, track, and baseball, becoming the first student to win varsity letters in 4 sports. Jackie eventually went on to join the U.S. Army in 1942 and became a second lieutenant in 1943. Robinson faced racial prejudice with courage long before joining the Dodgers. As an officer, he was court-martialed during his training with the United States Army for refusing to sit in the back of a bus. Knowledgeable of military regulations and the order that prohibited racial segregation in busses that were contracted by the federal government, Robinson prevailed and his charges were dismissed.
After he was discharged he played professional baseball in the Negro League with the Kansas City Monarchs in 1945. He quickly caught the eye of Branch Rickey, the president and general manager of the Brooklyn Dodgers, who was planning on attempting to integrate baseball and only needed the right player to do it. He saw Jackie as a great fit and decided to sign him to the Montreal Royals in the International League. Jackie led the league with a .349 batting average and .985 fielding percentage. Eventually he was promoted to the Brooklyn Dodgers in 1947, playing his first game on April 15 of that year.
Jackie Robinson became the first African American to play in the major leagues during the modern era of baseball. Jackie Robinson was the Rookie of the Year in his first year and his following season he led all batters with a .342 average. He was also the leading base stealer with his incredible speed, stealing 197 bases in his career. He also went on to lead the league in stolen bases and also earn MVP in the 1949 season. Lastly he helped his team to win the World Series in 1955. Today, Jackie Robinson is known for his work in breaking the color barrier and opening up opportunities for players and managers of color. 
Sources
Thornburg, Chad. Dodgers unveil Robinson statue at stadium. MLB News. April 16, 2017. Accessed July 25, 2018. https://www.mlb.com/news/dodgers-unveil-statue-of-jackie-robinson/c-224552286.
Shaikan, Bill. Statue of Jackie Robinson unveiled at Dodger Stadium. April 15, 2017. Accessed July 25, 2018. http://www.latimes.com/sports/dodgers/la-sp-jackie-robinson-statue-20170415-story.html.
JACKIE ROBINSON. National Baseball Hall of Fame. . Accessed July 25, 2018. https://baseballhall.org/hall-of-famers/robinson-jackie.
Biography.com Editors. Jackie Robinson Biography, The Biography.com website. April 2nd 2014. Accessed November 5th 2019. https://www.biography.com/athlete/jackie-robinson.
The Editors of Encyclopedia Britannica. Jackie Robinson American Athlete, Encyclopedia Britannica. Invalid date. Accessed November 5th 2019. https://www.britannica.com/biography/Jackie-Robinson.
Additional Information