Parking (Schwendeman Green)
Introduction
There was a time when students didn't have to worry about parking, because not every student had a car. Times change, and a big automotive boom in the 1950s brought parking problems to EKU. Parking, it needn't be said, has always been a hot topic among EKU staff and students. With every solution, another problem seems to pop up; when the Lancaster Lot was established, there was debate on whether commuters or residents would get to use it. Sought after parking lots near the center of campus have been replaced with green space. Schwendeman Green, named after Joseph R. Schwendeman (longtime VP of Administrative Affairs), marks the spot of one of the first parking lots to go. Knowing that parking has always been an issue makes you feel a bit better, right?
Images
Cars parked in front of Sullivan Hall, 1970. EKU Photograph Collection.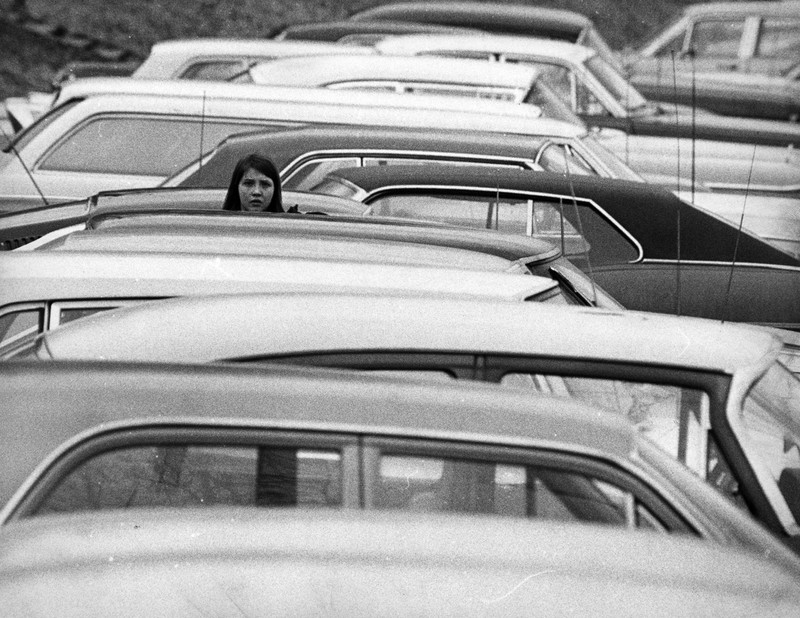 One of EKU's lot guards writing parking tickets, 1984. EKU Negative Collection.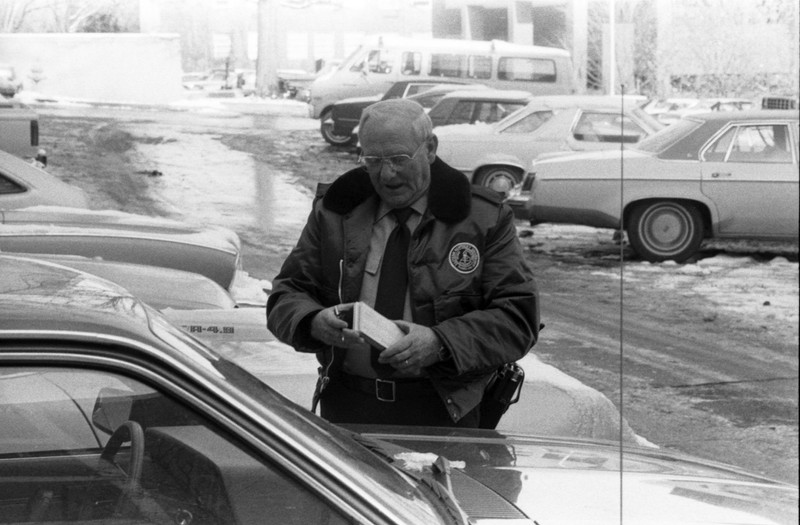 Woman paying a parking ticket, 1969. EKU Photograph Collection.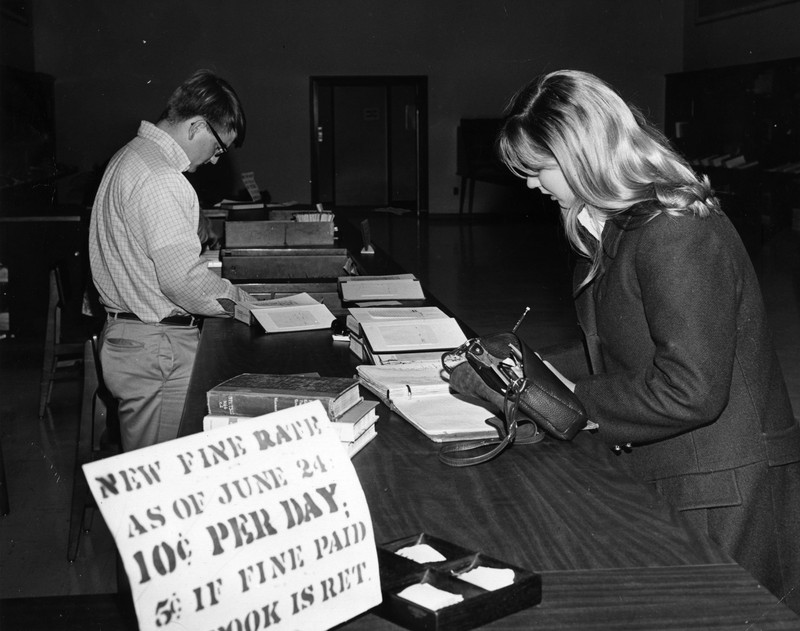 Schwendeman Green memorial plaque.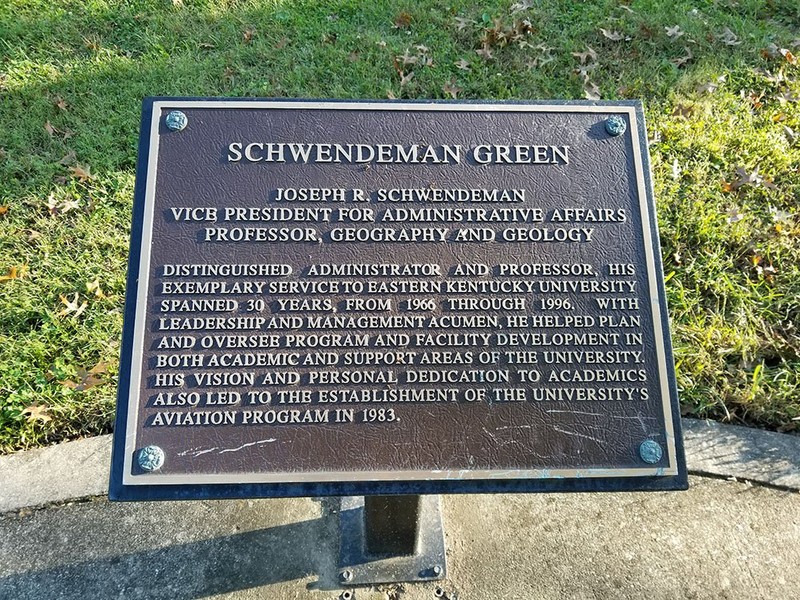 Sources
Ellis, William E. 2015. A history of Eastern Kentucky University : the school of opportunity. n.p.: Lexington : The University Press of Kentucky, ©2015.
Additional Information