Centennial Man
Introduction
*Walk toward the Powell Building to view this statue.* The Centennial Man Statue was a gift from EKU Alumni to celebrate 100 years of Higher Education in Richmond in 1974. Designed by Felix de Weldon and crafted in Italy, this statue tells the story of the first trip to the moon. It portrays a man holding two space shuttles, one landing and the other taking off while riding on dolphins in the ocean as the Earth and Moon orbit around him. The statue was designed to symbolize how far we as Americans have come, and how far EKU students will go. Though he is supposed to symbolize deep meaning and inspiration, he is often referred to as "The Naked Man," and is a great meeting point for EKU students and staff.
Images
Felix De Weldon with Centennial Man during Construction in Rome. EKU Photograph Collection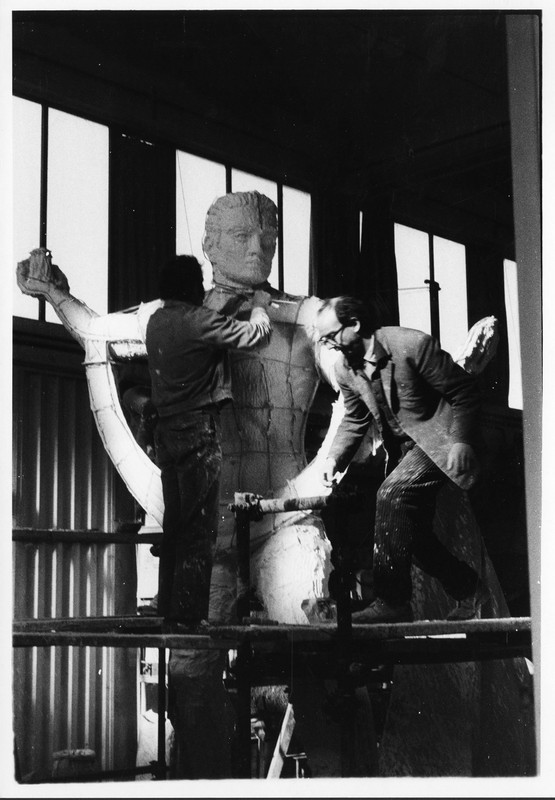 Felix De Weldon Installing the Centennial Statue, ca. 1970s. EKU Photograph Collection.
The Centennial Man Statue. EKU Color Transparencies.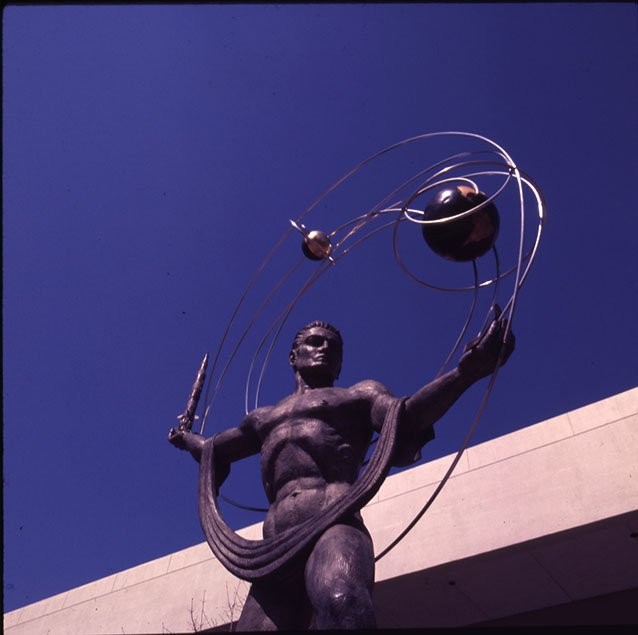 Sources
Ellis, William E. 2015. A history of Eastern Kentucky University : the school of opportunity. n.p.: Lexington : The University Press of Kentucky, ©2015.

"Centennial Man," Discover EKU, accessed July 25, 2018, https://discovereku.omeka.net/items/show/464.