Hasbro Headquarters (Potter & Johnston Manufacturing Company)
Introduction
One of Pawtucket's best-known attractions, the Potter & Johnston Manufacturing Company offers an interesting juxtaposition as late 19th century industrialism meets a mid-20th century toy icon. The giant Mr. Potato Head statue that greets visitors outside the old Potter & Johnston Manufacturing Company which is now part of the headquarters of the Hasbro company. While most tourists and passers-by are familiar with the famous toy, few are aware of the history that lies behind those doors.
Images
The repurposed Potter&Johnston Machine Company building.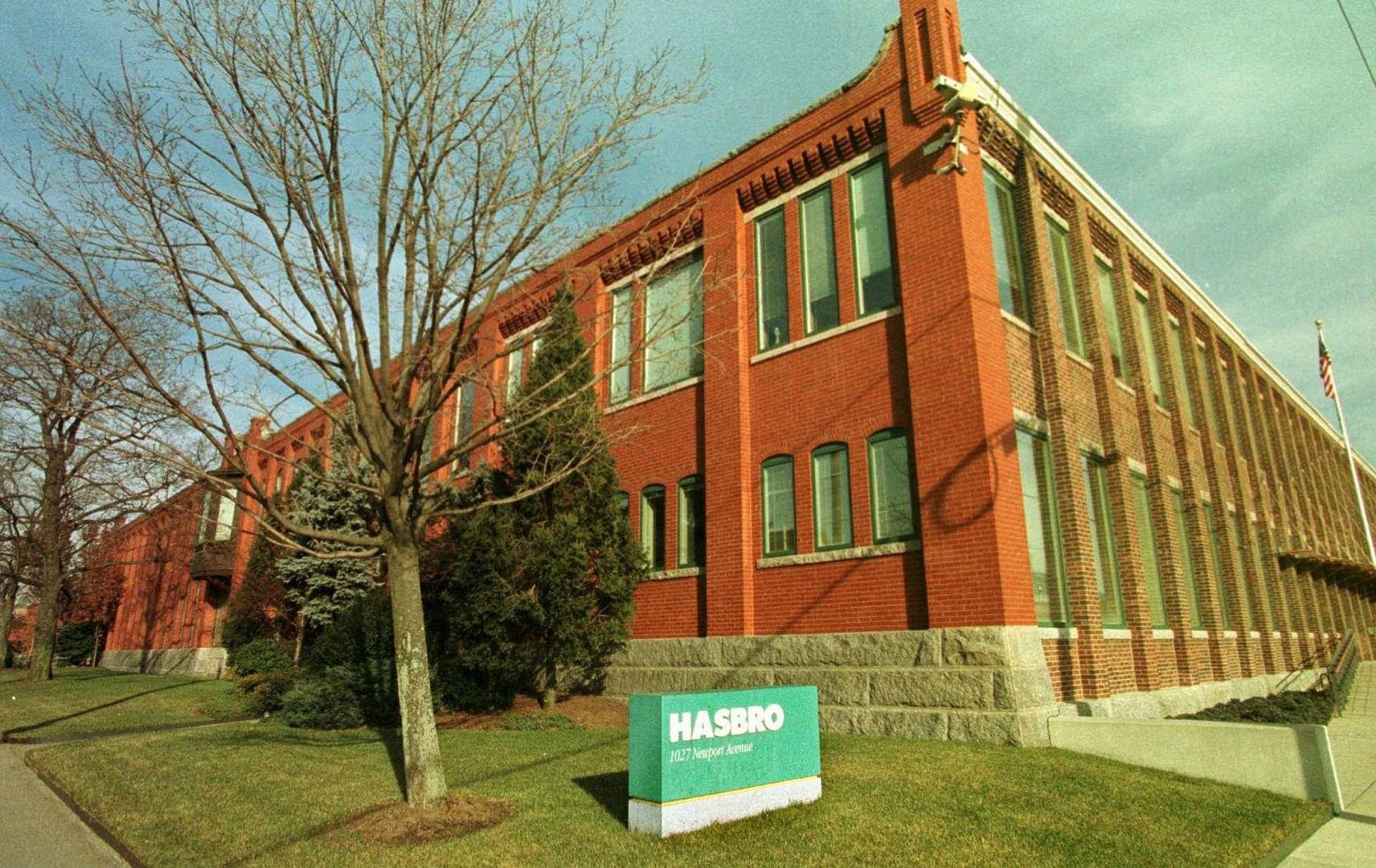 A street sign outside the building.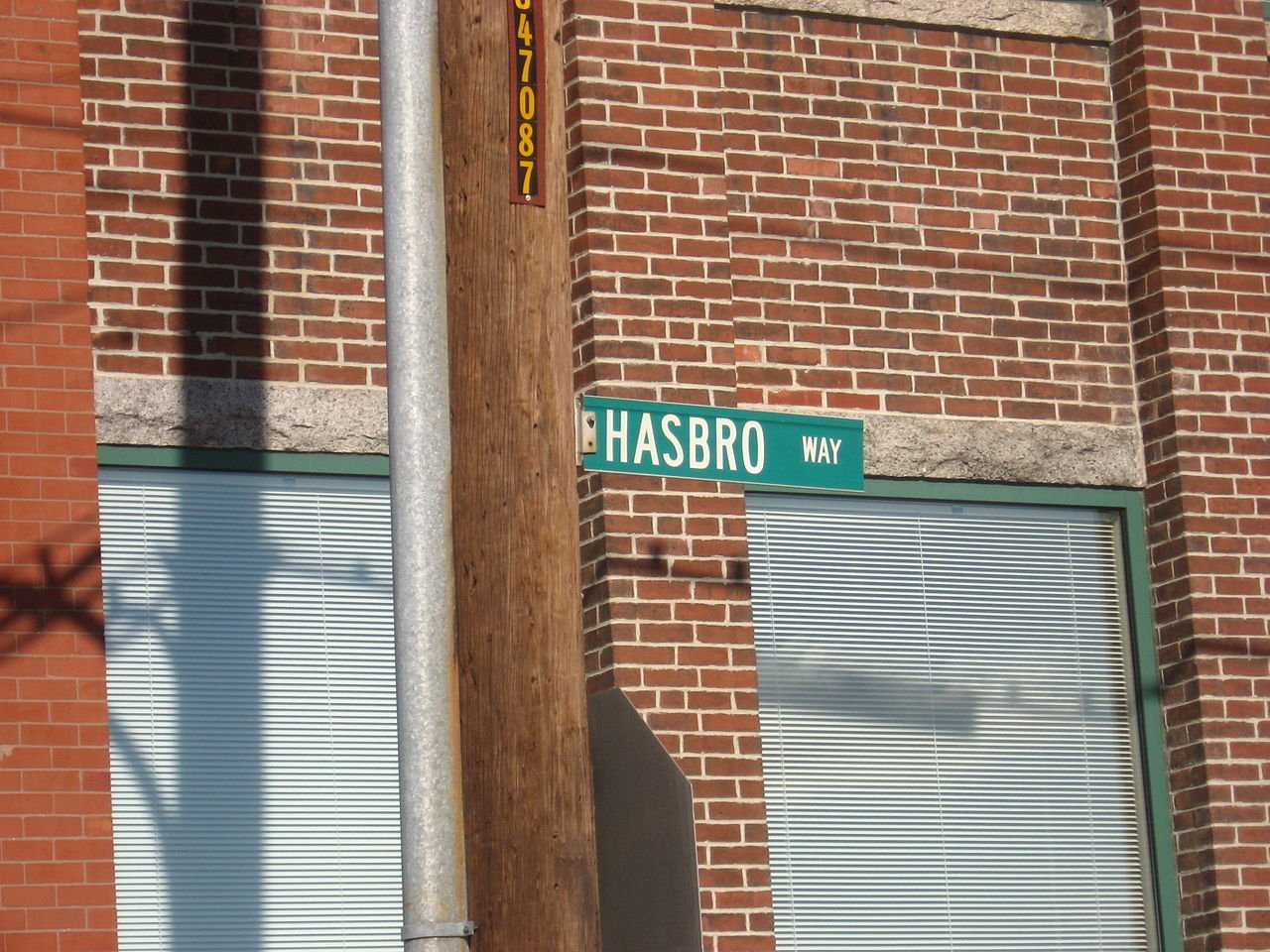 The Hasbro company's official greeter (and state travel ambassador).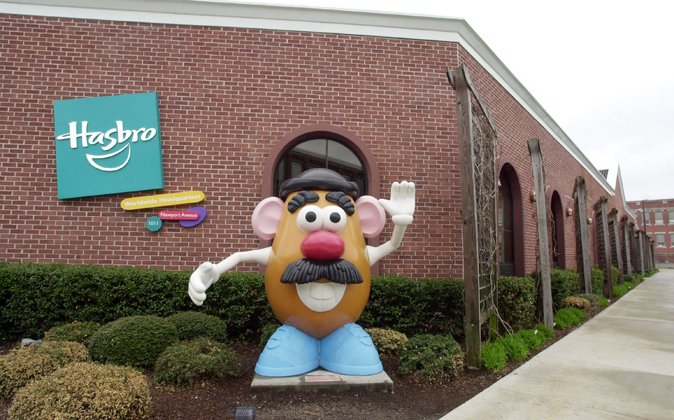 Pawtucket's original Mr. P., James C. Potter.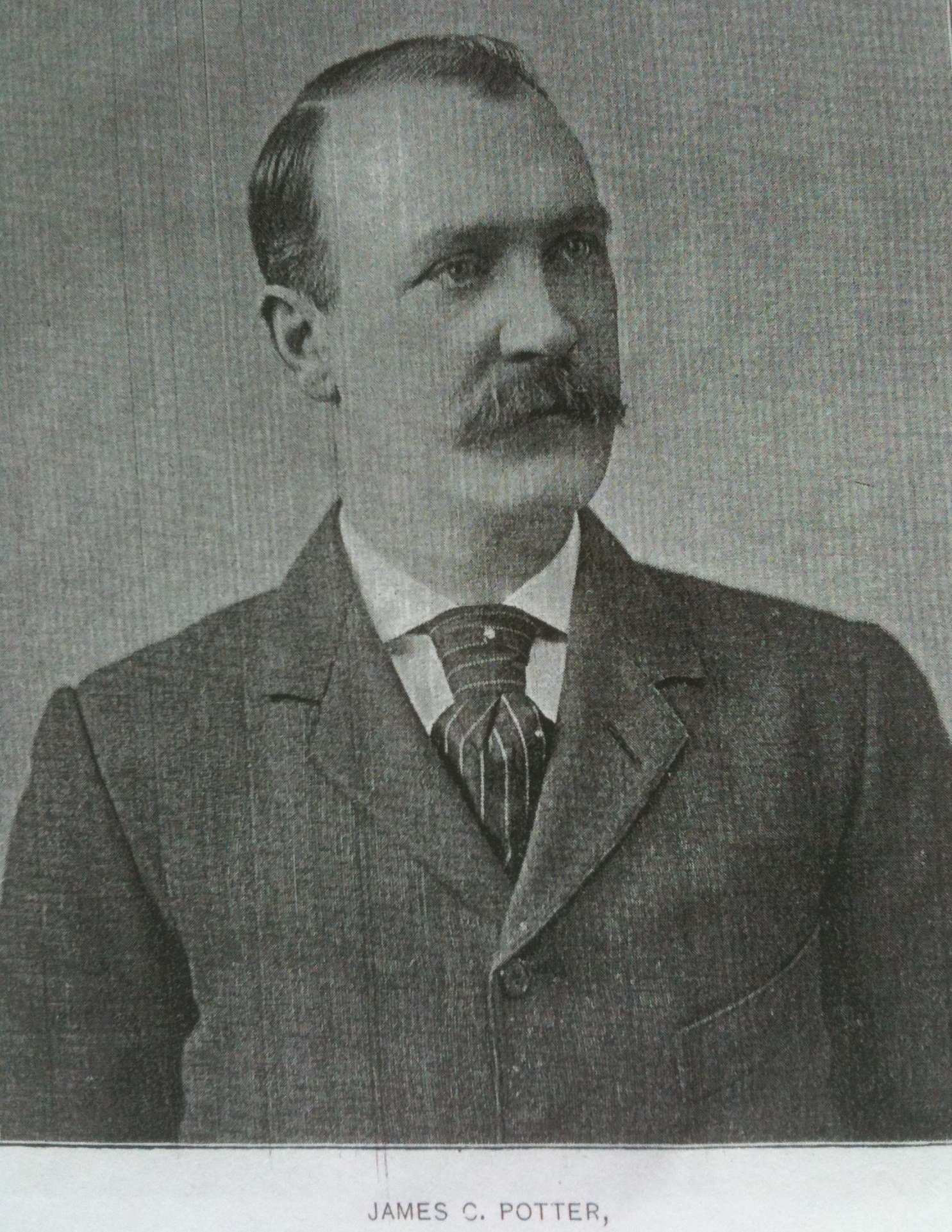 A brochure from Mr. Potter's original company, demonstrating that work truly does come before play.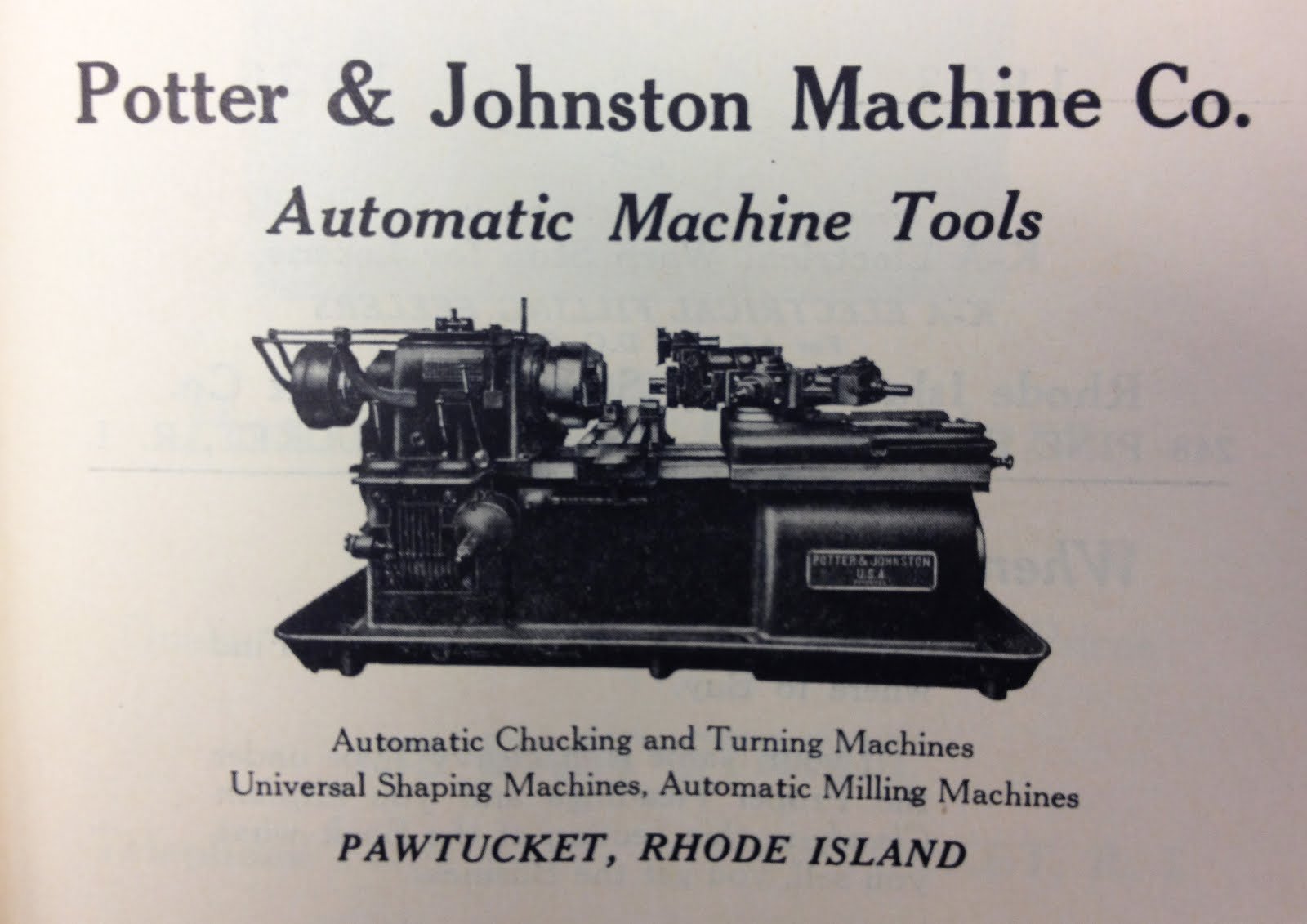 Backstory and Context
The Potter-Johnston manufacturing company was founded by Scottish immigrant James C. Potter. Mr. Potter, who had been a mechanical engineer in Glasgow prior to emigrating, arrived in Pawtucket in 1887 and shortly thereafter he started the Potter and Atherton Machine Company. In 1893 he organized the Howard & Bullough American Machine Company, and, in partnership with John Johnston, the Potter & Johnston Machine Company which incorporated in 1899. Potter and Johnson soon grew to be Pawtucket's largest machinery plant. This plant at 1012 Newport Avenue grew to sprawling ten acres.
Mr. Potter, also an inventor who held a number of patents on textile machinery, became one of Pawtucket's leading citizens and several buildings along Newport Avenue still bear his name. These include the Potter-Burns (originally James C. Potter) Elementary School at 973 Newport and the Potter-Lumb and Potter-Shaw houses at 1008 and 1012 Newport, both of which operate today as funeral homes.

Mr. Potter passed away in 1925, but the Potter-Johnston Manufacturing company lasted another 34 years before it ceased operations in 1959. The factory wasn't idle for long. In 1962 it was purchased by Hasbro Industries, a company which had also been founded by immigrants in nearby Providence in 1917. Hasbro expanded and upgraded the Pawtucket plant facilities, which today occupy more than 300,000 square feet.
Mr. Potato Head made its debut in 1952 and therefore predates the Pawtucket years of the Hasbro company, the beloved and iconic toy has become the best-known symbol of the company. A statue of Mr. Potato Head greets employees and visitors to the world headquarters of the Hasbro Company in Pawtucket which is located at Potter's old machine plant.
In 2000, the state of Rhode Island chose Mr. Potato Head as its official travel ambassador, launching a marketing campaign which involved having 37 six-foot tall fiberglass statues of him decorated by local artists and placed in various locations around the state. While only a few of these ambassadors remain owing to weather, vandals, or private collectors (at least one was known to have been auctioned off on eBay), the original is located right outside of Hasbro HQ as part of the Pawtucket scenery.
Hasbro, like any large company, has experienced some economic ups and downs in recent years. the closure of toy retailer Toys-R-Us, the company's second-biggest customer, signals a time of transition for the industry.
Sources
Joslin, Jeff. Potter & Johnston Machine Co.. Vintage Machinery. January 09, 2015. Accessed July 19, 2018. http://vintagemachinery.org/mfgindex/detail.aspx?id=2867.

Esser, Phillip S. Pawtucket Mill Building Survey Update. City of Pawtucket. September 01, 2014. Accessed July 19, 2018. http://www.pawtucketri.com/sites/default/files/uploads/pdfs/Planning/Pawtucket%20Mill%20Building%20Survey%202014.pdf.

Zdravesky, Barbara. Darlington Neighborhood Tour. Preservation Society of Pawtucket. . Accessed July 19, 2018.

Pawtucket, past and present; being a brief account of the beginning and progress of its industries and a résumé of the early history of the city. Archive.org. . Accessed July 19, 2018. https://archive.org/stream/pawtucketpastpre00slat/pawtucketpastpre00slat_djvu.txt.

Who We Are: Our Locations. William W. Tripp & Cheetham Funeral Homes. . Accessed July 19, 2018. http://www.trippfuneralhome.com/location/5131.

Mr. Potato Head Beckons Visitors to Rhode Island. The Chippewa Herald. March 25, 2000. Accessed July 19, 2018. https://chippewa.com/mr-potato-head-beckons-visitors-to-rhode-island/article_d62f11a5-6403-5475-b636-07fd6fc2cff8.html.

On Finding Mr. Potato Head and Other Cool Stuff in Pawtucket. Just a Little Further. August 07, 2013. Accessed July 19, 2018. https://justalittlefurther.com/just-a-little-further/north-america/on-finding-mr-potato-head-and-other-cool-stuff-in-pawtucket-rhode-island.

Pawtucket, Rhode Island: Mr. Potato Head at Hasbro Headquarters. Roadside America. . Accessed July 19, 2018. https://www.roadsideamerica.com/tip/1771.

Poisson, Bonnie. Few People Know Where All Of Rhode Island's Mr. Potato Heads Are Now. Only In Your State. February 09, 2018. Accessed July 19, 2018. https://www.onlyinyourstate.com/rhode-island/mr-potato-heads-ri/.

Mr. Potato Head Statues. Roadtrippers. . Accessed July 19, 2018. https://roadtrippers.com/us/pawtucket-ri/attractions/mr-potato-head-statues.

Doiron, Sarah. Pawtucket's Hasbro says Toys R Us closure will be 'disruptive' to its business. WPRI. March 15, 2018. Accessed July 19, 2018. https://www.wpri.com/news/local-news/pawtuckets-hasbro-says-toys-r-us-closure-will-be-disruptive-to-its-business/1082559189.

Hasbro Inc. (HAS) Moves Lower on Volume Spike for July 16. Equities. July 16, 2018. Accessed July 19, 2018. https://www.equities.com/news/hasbro-inc-has-moves-lower-on-volume-spike-for-july-16.

Shorey, Ethan. Mayor: 'Primed and engaged' in keeping Hasbro in Pawtucket. The Valley Breeze. October 03, 2017. Accessed July 19, 2018. http://www.valleybreeze.com/2017-10-03/pawtucket/mayor-primed-and-engaged-keeping-hasbro-pawtucket#.W1DagmBKg56.

Bramson, Kate. Pawtucket-based Hasbro mulling options for 'contemporizing' corporate HQ. Providence Journal. September 28, 2017. Accessed July 19, 2018. http://www.providencejournal.com/news/20170928/pawtucket-based-hasbro-mulling-options-for-contemporizing-corporate-hq.


Additional Information