Museum of Amana History
Introduction
The Museum of Amana History is comprised of three 19th-century buildings, consisting of the Noé House, the Schoolhouse and the Woodshed/Washhouse. The buildings are used to interpret communal life in the Amana Colonies. The Amana Society was one of many utopian communities founded in the United States during the 19th century. The Noé House, built in 1864 of locally produced brick, was originally a communal kitchen and later a doctor's residence. The original woodshed/washhouse still stands just to the south of the Noé House. The schoolhouse, built in 1870, operated as a school until 1954 after which it served as the Amana Post Office and a Sunday School.
Images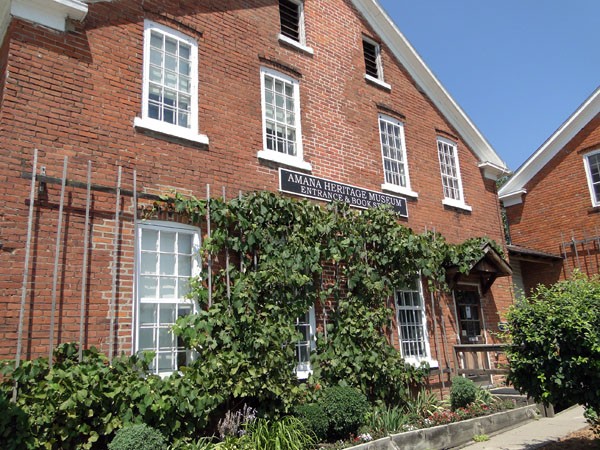 Backstory and Context
Exhibits in the Noé House trace the history and development of the Amana Colonies, depict a church interior, and display the varied crafts and industries of the Inspirationists. Temporary exhibits and special programs focus on particular aspects of Amana's culture. The Schoolhouse contains exhibits pertaining to Christmas in communal Amana, the Kinderschule, toys, handwork, carpet weaving, and a school display. An audio-visual presentation on Amana's history is shown regularly in the Schoolhouse. The woodshed/washhouse contains wine-making and gardening displays.
Sources
http://www.nps.gov/nr/travel/amana/mah.htm
Additional Information