Dutchman's Curve Train Wreck and Memorial
Introduction
This small memorial consists of a historical marker and two stone pillars that once held a single-track train bridge where the most deadly rail disaster in American history occurred. The Duthman's Curve train wreck occurred at this location July 9, 1918. Over ninety of the 101 people who were killed were African American laborers traveling to a gunpowder plant in Nashville where they were going to build munitions for the war effort. An additional 171 were severly injured. The wreck was the result of two trains entering the same curve on a single track at the same time and was made much worse by the fact that many of the laborers had been placed in wooden railcars. The plaque is located on the Richland Creek Greenway near the current railroad track which is slightly east of where the track existed in 1918.
Images
Photo of the crash from the Interstate Commerce Commission's incident report.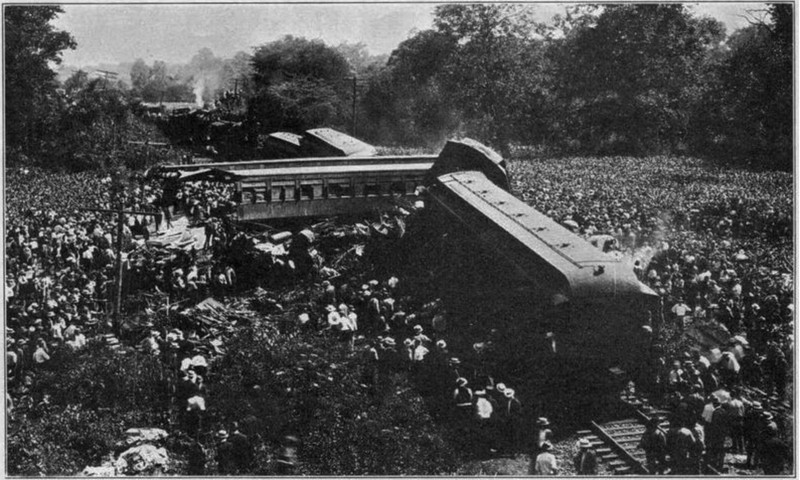 This marker on the Richland Creek Greenway is located between two pillars that supported the rail bridge near the site where the two trains collided.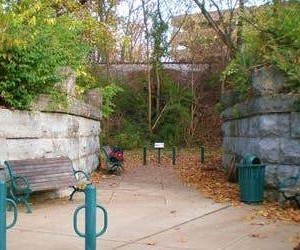 Sources
Farmer, Blake. 100 Years Later, Nashville Remembers The Deadly Train Crash At Dutchman's Curve. Nashville Public Radio. June 06, 2018. Accessed July 09, 2018. http://nashvillepublicradio.org/post/100-years-later-nashville-remembers-deadly-train-crash-dutchman-s-curve#stream/0.


Additional Information