Buncombe County Courthouse
Introduction
Reflecting the sudden commercial growth of the city of Asheville and Buncombe County, officials decided that they needed a new county courthouse in 1923. Five years later, the new courthouse was dedicated and open to the public. City planners hoped to build the courthouse near Pack Square, creating a "civic center" around the square and locating the courthouse near Asheville's city hall. The courthouse features a neo-classical design and its planners spared few expenses. As soon as one walks into the interior lobby they are met with a mosaic tile floor, a sweeping marble staircase, and a coffered ceiling with ornate finishing details. The courthouse exceeded its original budget by 75% but became the tallest government building in the state when it opened in 1928.
Images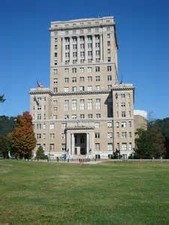 1927 public celbration of the laying of the cornerstone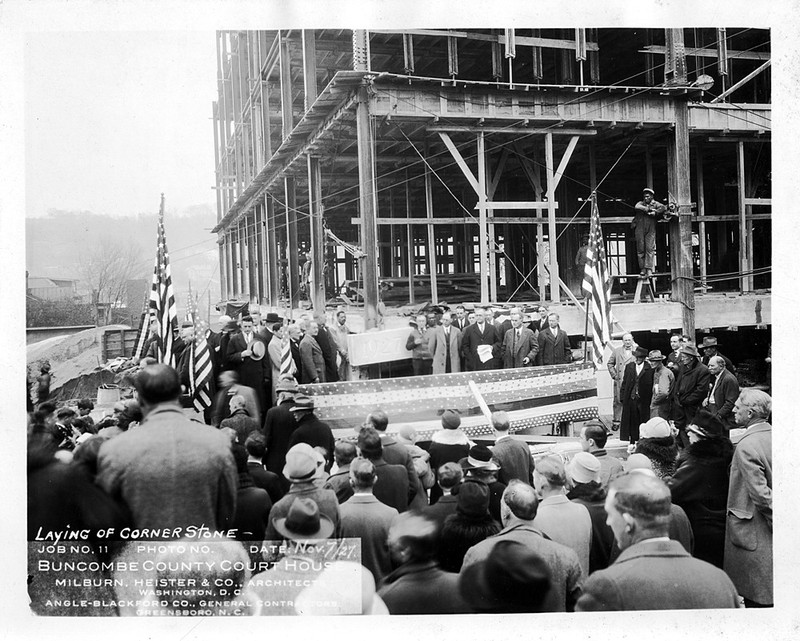 Asheville Beer: An Intoxicating History of Mountain Brewing-Click the link below for more information about this book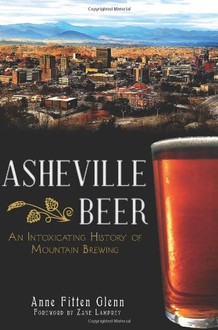 Backstory and Context
Buncombe County was created in 1791 when the state legislature divided and redrew the boundaries of western counties. The county is named after Edward Buncombe, an officer who was wounded in the Battle of Germantown. The region of western Carolina was renowned for its scenic beauty but isolated from the market economy until the railroad reached the county in 1880. Ten years later, millionaire George Vanderbilt began construction of the Biltmore, the largest private residence in the nation. With the railroads came both industry and tourism, and the city leaders decided that they needed a new courthouse in 1923. Five years later, the present courthouse opened to grand acclaim.
Sources
John Preston Arthur, Western North Carolina: A History from 1730-1913.
Additional Information