Allen House
Introduction
Sharing one of the oldest intersections in Shrewsbury, the Allen House (1754) is perhaps best known for its time as the Blue Ball Tavern. The house shares the intersection with Christ Church (1702), the Presbyterian Church (1735), and the Quakers Meetinghouse (1672).
Images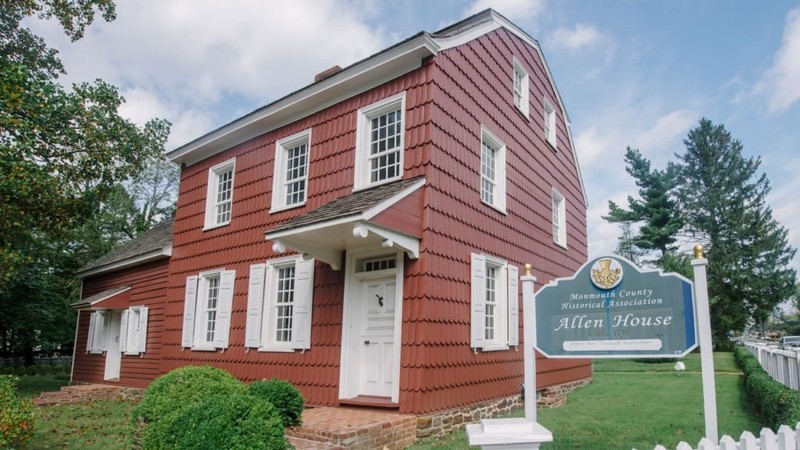 Backstory and Context
The Allen House land was first bought by a Quaker named Jadah Allen in 1680. Around 1754, the property was bought by Josiah Halstead and was turned into the Blue Ball Tavern. The Tavern occupancy lasted around sixty years, the consistent use of the house. That is the reason the place is currently staged as a tavern. During its time, the building sometimes acted as a courtroom, town hall, and post office. The Monmouth County Historical Association acquired the house in 1967, when one of the last private owners had moved out of the home. Only since fall of 2017 was the house considered the "Allen House." The house contains two floors, but only the first floor is publicly accessible. The first floor contains a kitchen, tap room, and an office. The house is open every first weekend of the month to the public for tours and last about 45 minutes to an hour. The tours cost $5 for adults, seniors and students are $2.50, and members and children under the age of 5 are free.
Sources
http://monmouthhistory.org/visit/historic-houses/#tavern-museum-at-allen-house
Additional Information