Preston County Journal Building
Introduction
The Preston County Journal Building was built in 1880 by William 0. Dawson, who established the Journal (a local newspaper), later became Governor of West Virginia.
Images
Front view from Main Street (view from south to north)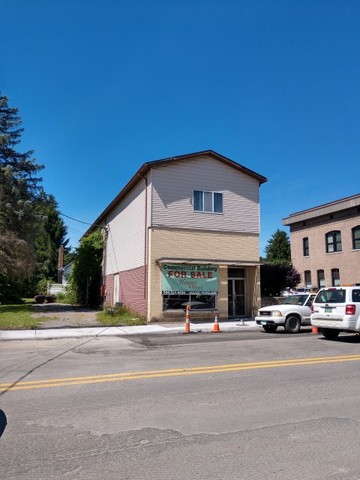 Backstory and Context
James W. White was the next owner until 1899, when he sold it to Horatio S. Whetsell. The Whetsell family owned the Journal for sixty-eight years. In 1967, it was purchased by Delbert and Linda Benson, who later sold to Gary and Tina Bolyard and Dennis and Carol Peters. Today the papers are owned and printed by NCWV Media who publishes the Preston County Journal on Tuesday, and the Preston County News on Friday.
Sources
Ward, Bryan. Kingwood Preservation Plan. Morgantown, WV. West Virginia University, 1997. This book was produced by the Eberly College of Arts and Sciences, Institute for the History of Technology and Industrial Archaeology at West Virginia University for Main Street Kingwood. Printed in the United States of America Copyright 1997 Main Street Kingwood. All rights reserved. Cover illustration by Paul Boxley and cover photograph courtesy of W.G. (Bill) Williams. Main Street Kingwood, 101 East Main St., P.O. Box 357, Kingwood, WV 26537