Eustace-Cole Hall
Introduction
Built in 1888, Eustace Hall is the third oldest building on Michigan State University's campus that is still standing. Its design combines the Queen Anne, Romanesque, and Shingle architectural styles. Originally the home of the university's horticulture department, it is named after Harry Eustace, who served as Chair of the Horticultural Department from 1908-1919, and alums Jeffrey and Kathryn Cole, who donated funds for the building's restoration in 1999. It was added to the National Register of Historic Places in 1971.
Images
Eustace–Cole Hall was built in 1888 and is listed on the National Register of Historic Places.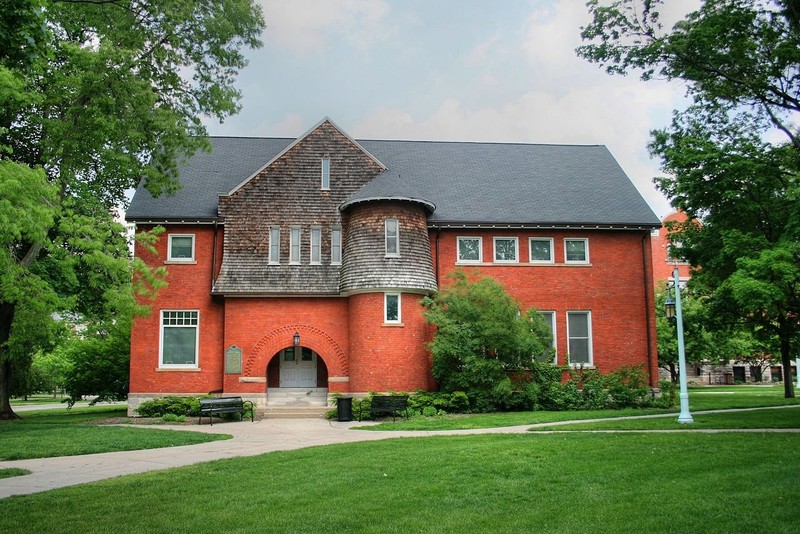 Sources
Forsyth, Kevin.
"Horticultural Laboratory Building — Eustace–Cole Hall (1888)." A Brief History of East Lansing, Michigan. Accessed June 4, 2018.
Photo: Jeffness, via Wikimedia Commons
Additional Information