Columbia River Gorge National Scenic Area
Introduction
The Columbia River Gorge National Scenic Area encompasses 292,500 acres, running from the mouth of the Sandy River to the mouth of the Deschutes and spanning southern Washington and northern Oregon. The Gorge is unique in its natural and cultural history, as well as its designation as a National Scenic Area.
Images
Multnomah Falls, Columbia River Gorge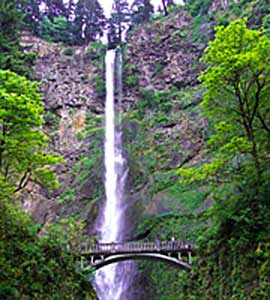 Elowah Waterfall, Columbia River Gorge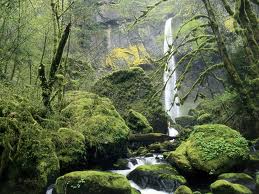 Backstory and Context
Welcome to the Columbia River Gorge National Scenic Area, a year-round recreational area offering the best of outdoor activities including camping, hiking, biking, golf, whitewater rafting and kayaking, windsurfing and kiteboarding, boating, bird watching, photography, downhill and cross country skiing, snowboarding, snowshoeing – the list is endless. Indoor options are also readily available with world-class museums, wine tasting, superb dining opportunities, shopping and spa services. There is truly something for everyone in the Columbia River Gorge.


Just taking a drive through the Columbia River Gorge is an experience in itself as you will be in awe of this spectacular geological wonder. The Columbia River is the second largest river in North America, starting in northern Idaho and southeastern British Columbia, and traveling over 1,200 miles to the ocean. Through millenniums of geologic events, waterfalls have found their home in the Columbia River Gorge. A visit to the area is not complete without a visit to the breathtaking waterfalls.
The Columbia River Gorge Visitors Association is a non-profit organization representing various businesses and organizations that provide services and information to visitors throughout the Gorge.
1)
http://www.crgva.org/
Sources
Additional Information