Chester County Historical Society
Introduction
Founded in 1893, the Chester County Historical Society is the county's research and education center. Located inside a building called the History Center, it includes a museum, library, a 250-seat auditorium, and offers a variety of public and school programs. Its collection is quite large, numbering around 80,000 historical objects and other items, and over 80,000 photographs dating from the 1840s to the 1990s, 500,000 manuscripts, 20,000 volumes, and an impressive collection of newspaper clippings. Highlights include locally-made grandfather clocks, 200 quilts, and furniture dating to the early 1700s, and historic clothing. The museum features seven exhibit galleries and an interactive "hands-on" history lab. The History Center consists of two buildings, Horticultural Hall, which was built in 1848, and the YMCA building, which was built around 1908. The Horticultural Hall is notable for being the location of the state's first women's rights convention and is a contributing property of the West Chester Downtown Historic District.
Images
The Chester County Historical Society was established in 1908.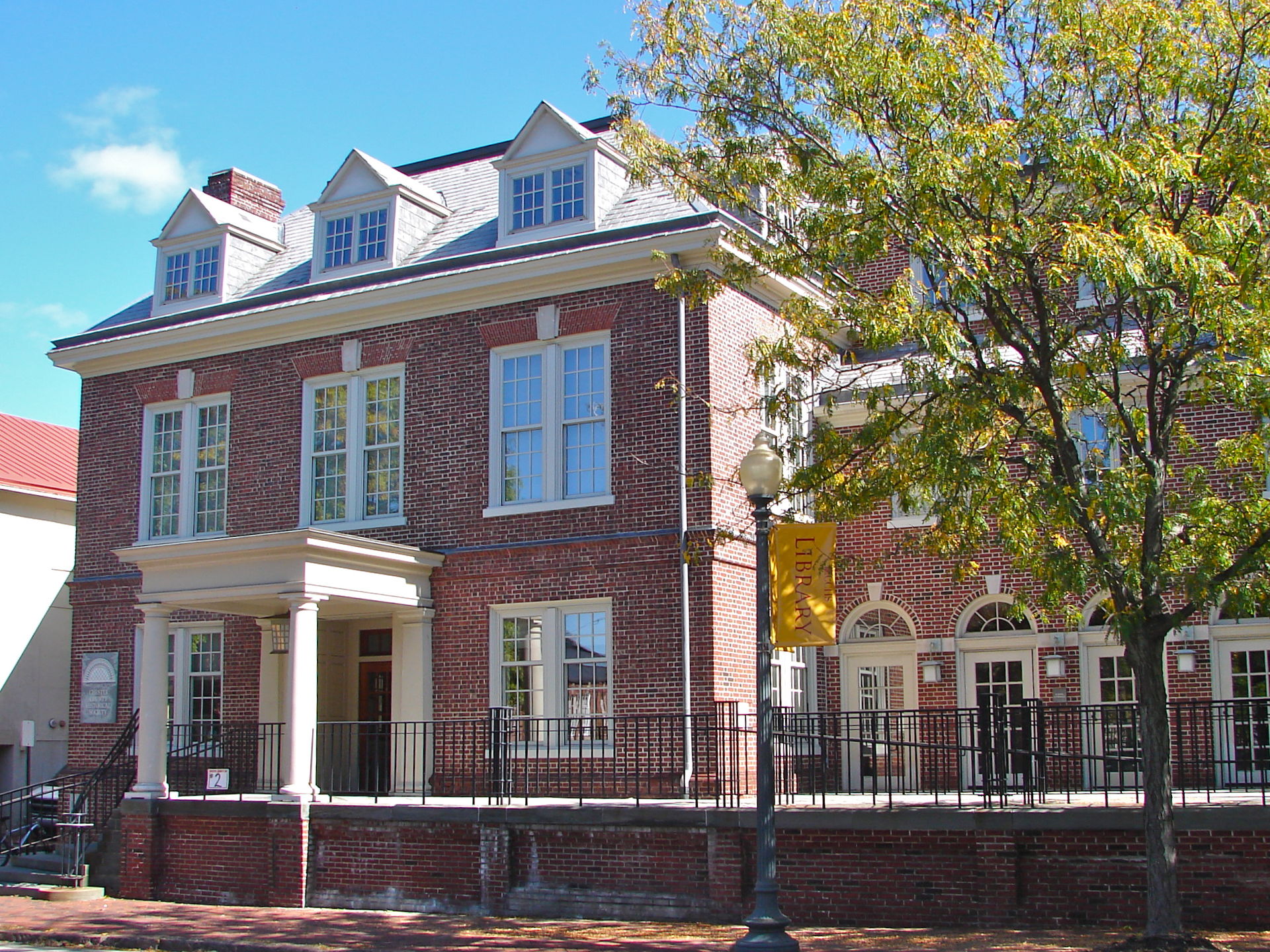 Backstory and Context
The Society focused on collecting during its early years. It moved into Horticultural Hall in 1942, which was modernized in 1979. In the early 1980s, the Society agreed to manage the county's archives, which consists of 300 plus years of public records. Then in 1992, the Society began an effort to raise money to renovate the adjacent YMCA building. The extra space allowed it to increase gallery and library and research space.


Sources
"About." Chester County Historical Society. Accessed May 29, 2018. http://www.chestercohistorical.org/about.

Photo: Wikimedia Commons
Additional Information