Fisk Memorial Chapel
Introduction
Completed in 1892, Fisk Memorial Chapel continues to serve as the primary space on the Fisk campus for important events such as graduation ceremonies, lectures by guests of the university, and academic convocations. The chapel has hosted lectures by prominent historians such as John Hope Franklin and historic addresses by African-American leaders from Booker T. Washington to Martin Luther King Jr., Thurgood Marshall and Jesse Jackson. The chapel's 40 rank pipe organ was designed by Walter Holtkamp Sr. and is estimated to be worth over $2.5 million. The chapel was restored in 1992 by the National Park Service with U.S. Congressional funding to celebrate the building's centennial.
Images
Fisk Chapel was completed in 1892 and restored for its centennial through a Congressional appropriation.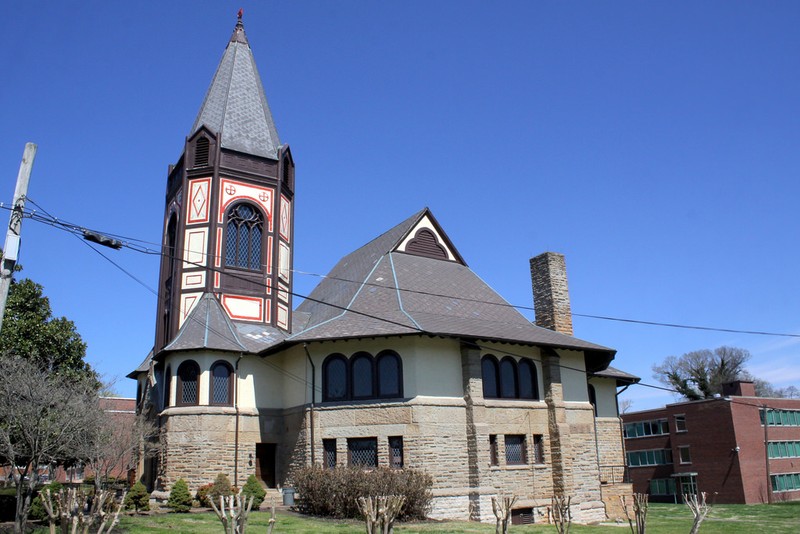 1901 photograph of Fisk Memorial Chapel, donated to Library of Congress by State Historical Society of Colorado in 1949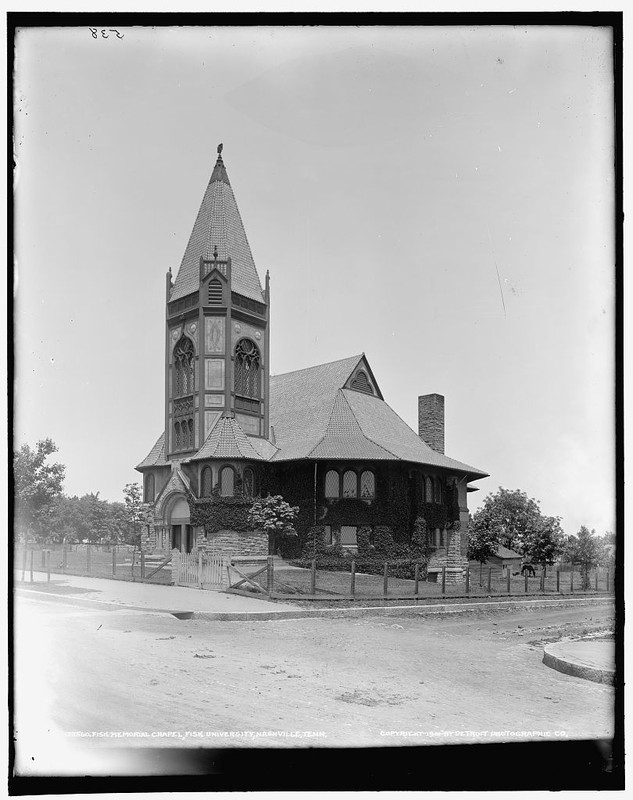 1899 photograph of choir and pipe organ inside Fisk Memorial Chapel, displayed at 1900 Paris Exhibition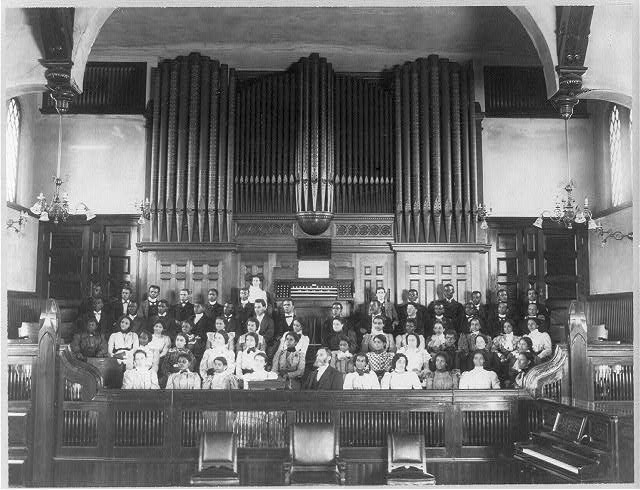 Map of Fisk U. NRHP Historic District; Chapel is #13; non-contributing resources marked in red (Fiske & Looney 1977)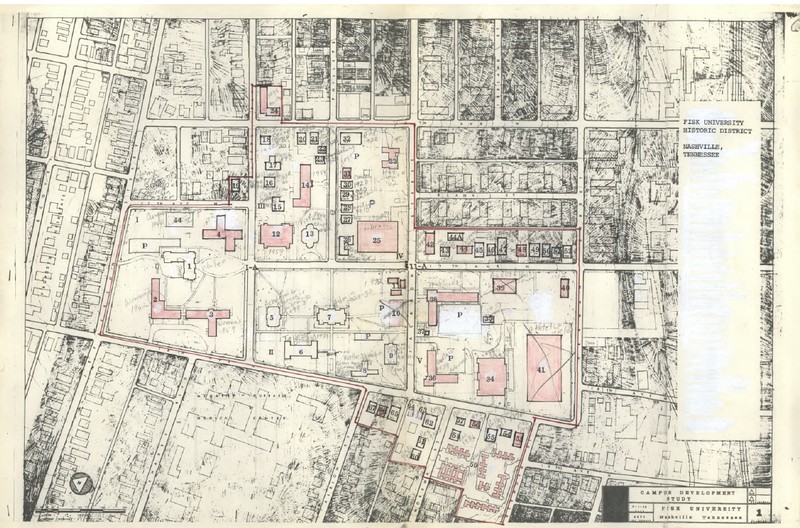 Backstory and Context
The Fisk Memorial Chapel, near the center of the university campus, was designed by William B. Bigelow of New York City. It is the primary assembly location on Fisk University and has hosted many concerts, drama and dance performances. The chapel holds a weekly ecumenical, University Worship Service and a weekly prayer service. The chapel is used for weddings and memorial services as well. The chapel holds seating for about 800. The Hottkamp pipe organ was specially built for the chapel and is considered to be one of the finest of its type in existence. The massive stone and stucco structure features a distinctive Tudor style bell tower.
The chapel serves as the home for the world famous Fisk Jubilee Singers. The choral group was formed at Fisk University in 1871 and began touring to raise funds for the institution. Jubilee Day is still celebrated on campus each October 6th, the anniversary of the first public performance. In 1872, the Fisk Jubilee Singers performed at the World Peace Festival in Boston and were invited later that year to sing in the White House by President Ulysses S. Grant. In 1873, the eleven-member choir toured Europe, raising funds to build Jubilee Hall on campus. The group is still very active, and describes themselves as an a capella ensemble that performs Negro spirituals originally sung by slaves before the Civil War. A video to one of their performances is linked below.
A saying is inscribed over the chapel entrance: "Arise shine, for thy light is come, and the glory of the Lord is risen upon thee." Since what would become Fisk University was founded by two agents of the American Missionary Association in 1865, the educational and spiritual lives of the students have long been intertwined. A litany of famous people have visited the chapel and given performances, including Duke Ellington, Louis C. Armstrong and Nat King Cole. Langston Hughes has given a poetry reading here.
Photographs taken at Fisk University in 1899 were reportedly exhibited in the "American Negro" exhibit at the Paris Exposition of 1900. One photo (included in this entry) shows the choir in front of the pipe organ in the chapel. Photographs for the exhibit were gathered by W.E.B. Du Bois (a member of the class of 1888) and Thomas J. Calloway. If the interior of the chapel looks familiar, you may have seen it on television shows or movies shot here.
The historic restoration of the chapel during its hundredth year in 1992 has won a number of preservation awards. The chapel is a contributing resource to the Fisk University Historic District, listed in the National Register of Historic Places in 1978.
Sources
Fisk Jubilee Singers. Our History, About the Fisk Jubilee Singers. January 1st 2020. Accessed February 15th 2020. http://fiskjubileesingers.org/about-the-singers/our-history/.
Fisk University. History of the Chapel, Campus Life. 2019. Accessed May 19th 2018 and February 15th 2020. https://www.fisk.edu/campus-life/fisk-memorial-chapel/history.
Fisk University. Services, Fisk Memorial Chapel, Campus Life. 2019. Accessed February 15th 2020. https://www.fisk.edu/campus-life/fisk-memorial-chapel/services.
Fisk University. Welcome, Fisk Memorial Chapel, Campus Life. 2019. Accessed February 15th 2020.https://www.fisk.edu/campus-life/fisk-memorial-chapel/welcome.
NowPlayingNashville.com. Fisk University - Fisk Memorial Chapel, Venue. 2020. Accessed February 15th 2020. https://www.nowplayingnashville.com/venue/fisk-university-fisk-memorial-chapel.
Piske, Berle. Looney, Percy. NRHP Nomination Form for Fisk University Historic District. National Register. Washington, DC. National Park Service, 1977.
Image Sources
https://www.loc.gov/item/2016808694/

https://www.loc.gov/item/2001705798/

https://npgallery.nps.gov/NRHP/GetAsset/5117c039-675d-4179-93fc-fed1ad73b636

Additional Information