Beechmoor (the Catlett House)
Introduction
Alexander Catlett came to the mouth of the Big Sandy to operate a trading post for the area, which was the beginning of the town of Catlettsburg. Beechmoor was his residence that was first built in 1812, with materials shipped down from Pittsburgh. It was later purchased by Col. Laban Moore who lived there with his family. Beechmoor was named after Moore and the large beech tree that resided on the property.
Images
Catlett house from the back.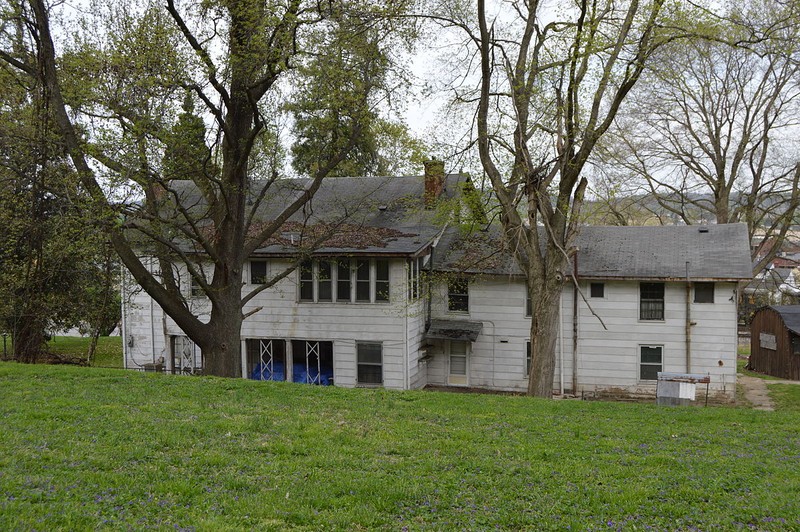 Picture of the house before the remodeling process.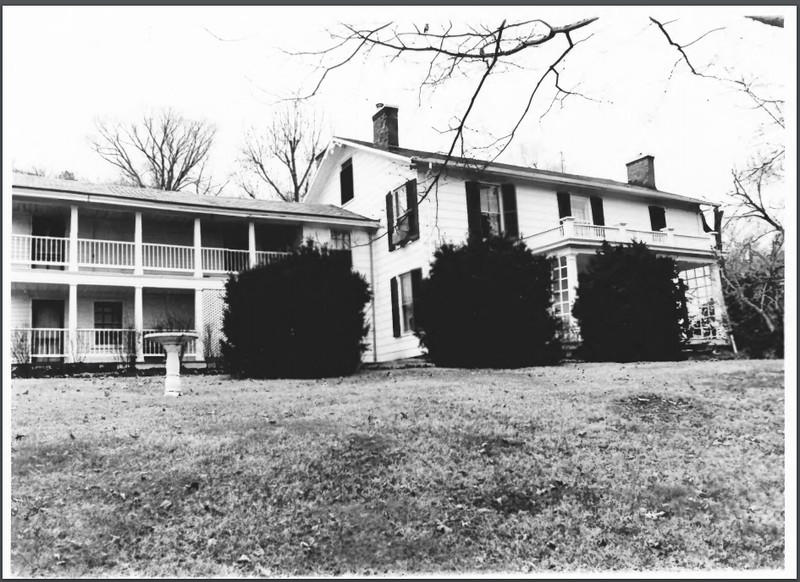 Backstory and Context
In 1798, Alexander Catlett and his son Horatio came to the mouth of the Big Sandy from Virginia. They founded a new trading post and tavern on the river that opened in 1808 to help with trade coming down the Ohio River. They kept the business up and running until 1833. During this time period, the small stopping point started to grow with the popularity of the steamboat and timber industry. It became one of the most significant stopping points between Pittsburgh and Cincinnati.

In 1812, Catlett started the construction of the original log cabin that his family lived in, which is now the left wing of Beechmoor. It was built to overlook the Ohio River on what is now Route 23. This newer addition to the home was built before 1868 and built in a Georgian style. The log cabin and the later addition were covered in a white plaster wall to hide the original architecture.

In 1863, Laban Moore and his wife moved into the Catlett house, renaming it Beechmoor for his last name and the large beech tree on the property. Moore was elected to the U.S. House of Representatives for the Whig Party and served under Buchannon's presidency. He supported the Union and the abolitionist movement and chose to fight on the side of the Union at the outbreak of the Civil War. He was elected to Senate and became an important advocate for the area.

After the Moore family, the house fell into disrepair. Recently, several descendants of the family have come back to Catlettsburg to help with remodeling the home. The extensive collection of books that still resided in the house was moved to the local library. They are also trying to ensure that the building can withstand the elements in the future.

Sources
Mason, Joan D. NATIONAL REGISTER OF HISTORIC PLACES INVENTORY - NOMINATION FORM. National Register for Historic Places. Accessed April 17, 2018. https://npgallery.nps.gov/NRHP/GetAsset/1a8af399-2ff4-46c2-8c6c-7e691794c35a?branding=NRHP.

Stambough, Carrie. This Old House. The Daily Independent. July 07, 2012. Accessed April 17, 2018. http://www.dailyindependent.com/news/local_news/this-old-house/article_86ebc01e-bbdc-5075-b3a3-342293abe4dd.html.

The Kentucky Encyclopedia. Lexington, Kentucky. University Press of Kentucky, 2015.