James Wylie Shepherd Observatory
Introduction
The James Wylie Shepherd Observatory is located in Montevallo off campus, but is owned and operated by the university. It is an astronomical facility where patrons can observe the night sky through the use of state of the art technology.
Images
Here is an image from their website of the observatory.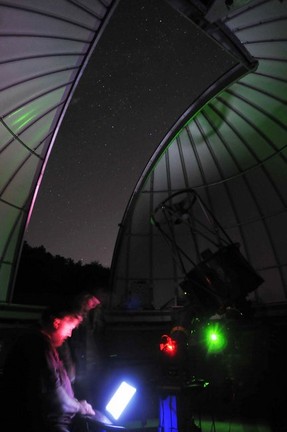 Here is an image of the JWSO under construction in the early stages.

Here is a picture of the constructed JWSO in the snow.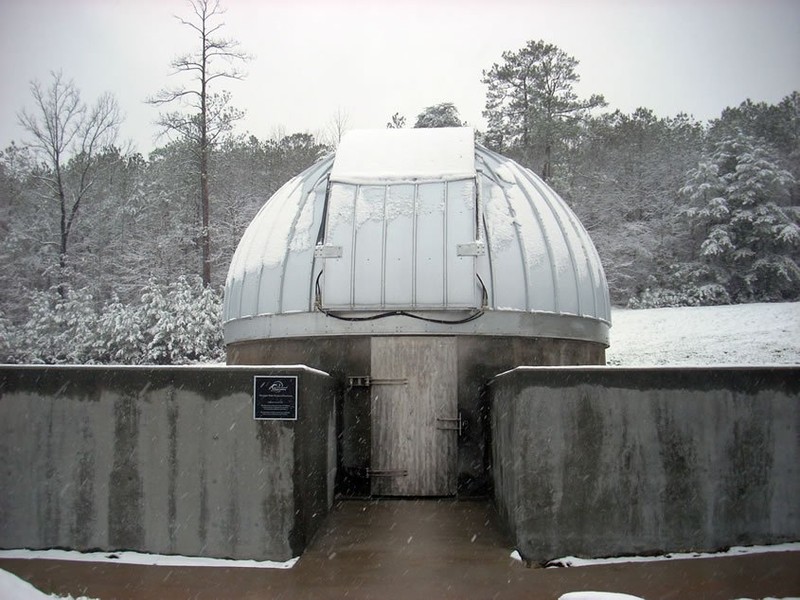 Backstory and Context
The James Wylie Shepherd Observatory was part of an ongoing university project, and was completed in 2009. It is run by two professors on campus, named Sterner and Michael Patton. The Alabama Department of Education paid for it, along with many donors. It features state-of-the-art technology that all students and local patrons have access to. It is the best facility in Alabama. It is used for solar viewing, observation, and photography of the sky. There are still plans to finish the project and add things such as amphitheater, indoor planetarium, and even walking trails.
The observatory is one of the only facilities in the country to be handicap accessible. It is used by the University of Montevallo for classes, and also by the Astronomical Society, AMSTI, and schools in the area. A few times a month students and patrons are able to visit the observatory to view the night sky and learn about the program.
Sources
Patton, Michael F.. James Wylie Shepherd Observatory. Shepherd Observatory. November 01, 2012. Accessed April 24, 2018. http://www.shepherdobservatory.org.

Daniels, Malcomb. Star lights first light in new University of Montevallo Telescope. AL.com. November 20, 2009. Accessed April 24, 2018. http://blog.al.com/birmingham-news-stories/2009/11/star_lights_first_light_in_new.html.


Additional Information