Olympia Stadium
Introduction
Olympia Stadium was the famous home of the Detroit Red Wings but originally named the Detroit Cougars. Olympia Stadium was not only the original home of the famous "hockeytown" Detroit Red Wings but was also the place for very famous concerts that Detroit will always remember.
Images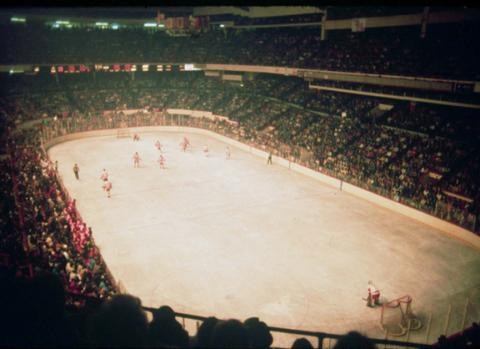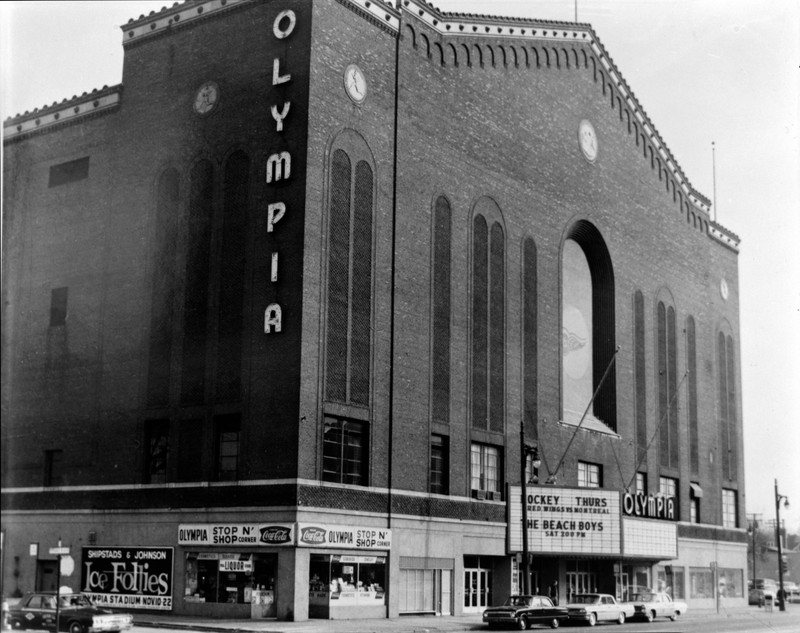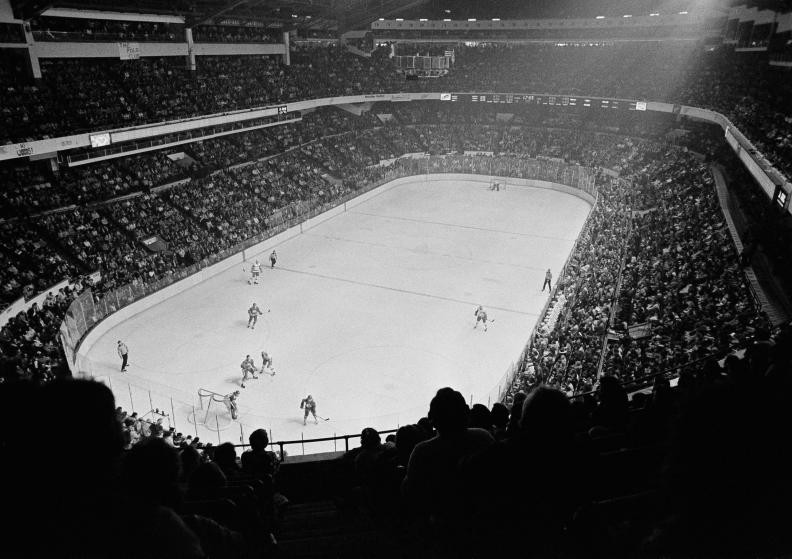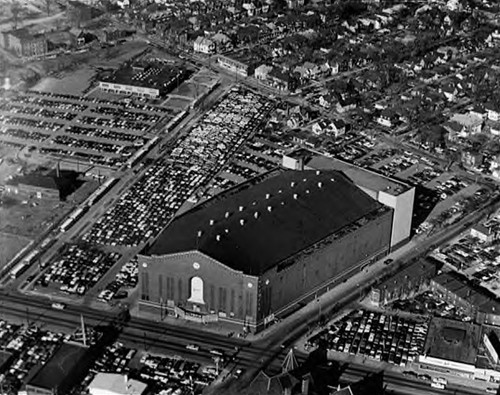 Backstory and Context
The Olympia Stadium was originally built for the Detroit Hockey Club, but changed for professional and larger sporting events during construction. Olympia sat on the corner of Grand River Ave. and McGraw St. in Detroit MI. The original cost was $600,000. The architect, C. Howard Crane, claims this was his favorite to build in Detroit. He also designed the very famously well known Fox Theatre and Orchestra Hall. Initial seating in the Stadium which was only with bleachers was 11,563. With an addition of standing areas, that brought the attendance up to 16,000.
The Olympia or also known as "The Old Red Barn" opened its doors 1927 but didn't have their first game for the Detroit Red Wings (Cougars) until a year or so later. "In 1913, the Detroit Athletic Club, in Detroit, MI, was reborn by a group of the city's prominent automotive and industrial leaders".
The Detroit Red Wings had great years in the Olympia Stadium. Red Wings won seven straight league championships from 1949 to 1955, 8 in 9 years, along with 4 Stanley Cups. In the 51 years at Olympia, the Detroit Red Wings made an appearance in the Stanley Cup Finals 17 times. Red Wings legend Gordie Howe was with the team for 11 of the 17 Stanley Cup Finals appearances Detroit had while at Olympia.
Other famous events in the Olympia Stadium. Other events were known as the very famous well known boxer, Joe Louis, made his career debut in the Olympia in 1934. Other than sports, the infamous Elvis Presley performed in the Olympia March 31, 1957 which happened to be who else but Gordie Howe's 29th birthday. Other music greats like The Rolling Stones, Johnny Cash, Frank Sinatra and even The Beatles preformed at Olympia over the years.
The Olympia or the "Old Red Barn" held its final official game in December of 1979 before closing its doors later that year in 1979. That's when the Detroit Red Wings moved onto the Joe Louis Arena in the fall of 1980. The Olympia was demolished in 1987. 
Sources
http://www.historicdetroit.org/building/olympia-stadium/ www.detroithistorical.org/learn/encyclopedia-of-detroit/olympia-stadium www.scottymoore.net/detroit57.html
Avison, Charles. "Olympia Stadium: Historic Detroit." Olympia Stadium -, historicdetroit.org/buildings/olympia-stadium.
Henderson, Tom. "Of Olympia, Joe Louis Arena and a near-Miss with History." Crain's Detroit Business, 10 Sept. 2017, www.crainsdetroit.com/article/20170910/blog007/638641/of-olympia-joe-louis-arena-and-a-near-miss-with-history.
"Olympia Stadium." Olympia Stadium | The Concert Database, theconcertdatabase.com/venues/olympia-stadium.
Additional Information