Marsh Field
Introduction
Marsh Field was home to local Muskegon baseball teams since its creation in 1916. The field is now an official state of Michigan historic landmark. The original field has been updated, but home plate remains in the same location from when it first hosted minor league games in 1916. The park has served as the home field of Negro League teams prior to integration as well as two teams that belonged to the All-American Girls Professional Baseball League.
Images
Marsh Field was home to he Muskegon Lassies from 1946-1950.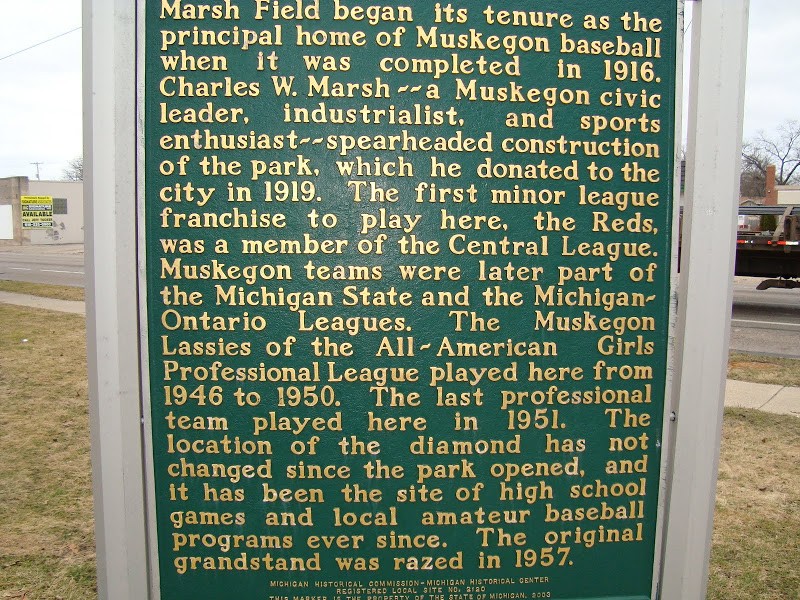 Reflecting the history of both baseball and America, this historic ballpark (pictured here circa 1945) has been home to white-only teams, African American teams, and members of the All-American Girls Professional Baseball League.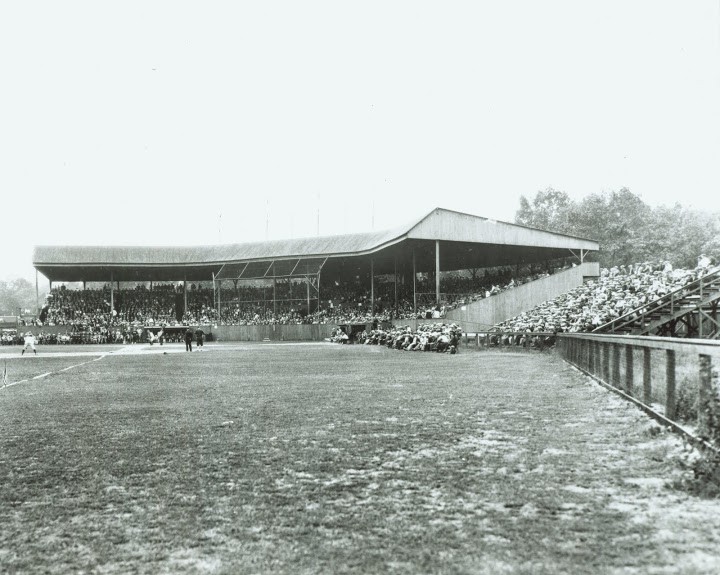 Backstory and Context
Charles Marsh, purchased property in the middle of the town in February of 1916 with the intention of creating a park for his team. Construction began and the architect and owner decided that it would not only be a ballpark, but also a children's playground and picnic area. Since then the field has been improved but home plate has never been moved.
The first game was played on May 4, 1916 between the Muskegon Reds and the Terre Haute Highlanders. Marsh field was also home to two different teams that were part of the All-American Girls Professional Baseball League. The Belles and the Muskegon Lasses both used this field in the same season, making Marsh Field the only ballpark to host two AAGPBL teams at the same time.
Marsh Field was also home to African American teams prior to integration. Future stars Frank Barnes and Elston Howard both played for the African American team, the Muskegon Clippers, at this field in 1950. These men later became the first African American players to be signed by the New York Yankees.
Len Piasecki and Pete Gawkowski developed the Lakeshore Baseball Club in 2010 to operate and improve Marsh Field, which continues to host games each summer-a tradition that goes back just over one century. The park has been named a State of Michigan historical landmark.
Sources
Marsh Field - The Home of Muskegon Baseball. Marsh Field Official webite. Accessed October 11, 2016. http://www.playmarshfield.com/.

All American Girls Professional Baseball League. Project Ballpark. Accessed November 28, 2016. http://www.projectballpark.org/history/aagpbl.html.


Additional Information