African American Cultural Complex
Introduction
Visitors by appointment only, the African American Cultural Complex is the highly original labor of love of Dr. Elliott Palmer and his wife, Juanita, who operate a museum out of a single-family residence, and put on live performances from what is essentially their own back yard. Dr. Palmer, an educator,unearthed the story behind the movie, AMISTAD, independently, running across it while doing other research. Their Mission Statement is as follows: "The African American Cultural Complex makes people aware of contributions by African Americans to NC and America through structured educational programs." While the AACC runs the gamut of African-Americana, they so happen to reside in an area rich in Black athletics, and therefore have their fair share of sports memorabilia on display.
Images
African American Cultural Comples Logo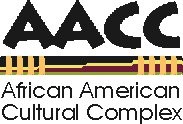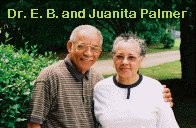 Backstory and Context
It was based on a true story. In 1839, the ship called La Amistad, with a cargo of 53 Africans who had been taken as slaves in West Africa, set sail from Havana, Cuba. Its destination was plantations in American South, but during the voyage, the Africans, led by a man named Cinque, managed to take over the ship, and demanded to be taken home. Nevertheless, not being seasoned seafarers, the were deceived by the crew and taken to New York, where they were immediately jailed. And, well, you know the rest...Steven Spielberg films tend to become American lore.
Another man who put a spotlight on this true tale, this piece of history, is Dr. E.B. Palmer. He was doing independent research on African-American history in 1993, and turned up sufficient evidence to put his own a compelling version of the voyage and trial together. Dr. Palmer regards the story as important to both African-American and North Carolina history, and that is the perpective of the play that he commissioned back in the late 1990s (when screenplay to Spielberg was being written as well). His African American Cultural Complex (which opened as the Black Heritage Park in 1989) has performed his play, The Amistad Saga: Reflections, every summer since 1999.
The Palmers actually describe the museum as "a unique collection of artifacts, documents and displays of outstanding contributions made by African Americans that are housed in several buildings along a picturesque nature trail. There is no admission, however donations are welcomed. " These contributions run the gamut: science, business, politics, medicine, sports and the arts. Among the exhibits is an "African American Hall of Fame" and "Women of Note." As North Carolina is rich in African American athletics, the AACC has quite a trove of sports memorabilia.
Sources
In addition to the AACC's website, see the museum's Facebook page: https://www.facebook.com/pages/AFRICAN-AMERICAN-CULTURAL-COMPLEX/138180789534053
Additional Information