City of La Porte City Hall
Introduction
Originally constructed in 1912 as a United States post office by Minneapolis contractor W.D. Lovell at a cost of around $56,000. Its original function as a post office served a population of around 10,000 persons, with 25 employees. This architecturally significant Italian Renaissance styled building now serves as La Porte's City Hall.
Images
Postcard of the La Porte post office.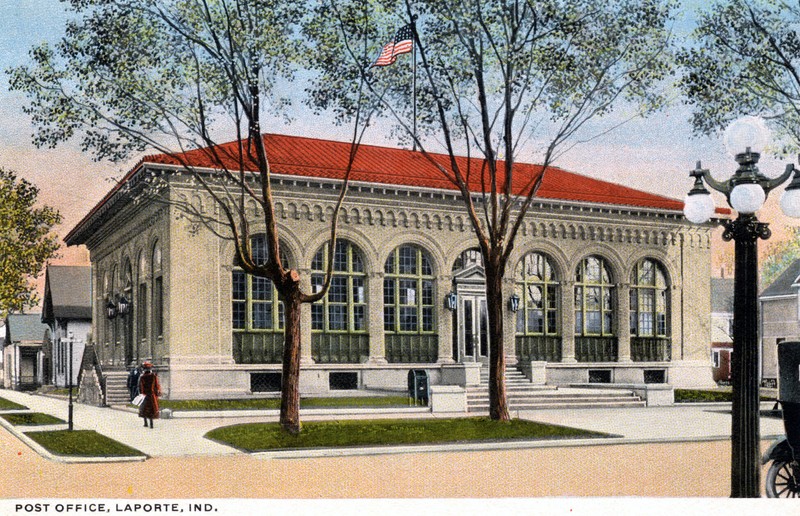 Photo of the La Porte post office.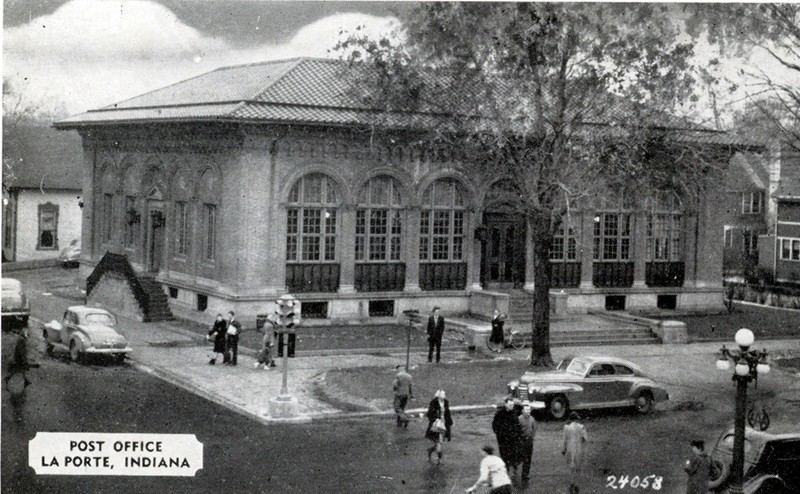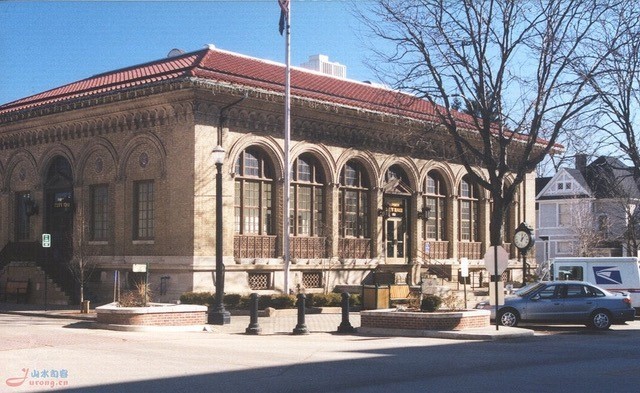 Backstory and Context
Located on the southeast corner of Michigan and Jefferson Avenues in downtown La Porte, its arched windows and heavy masonry pilasters, along with the detailed cornices are a unique and exotic expression of the style by noted architect James Knox Taylor of Washington D.C., who designed many federal buildings around the country.

When opened the building featured marble baseboards and marble floors in the lobby area. The building served as the city's post office until 1964, when a new, larger post office was constructed. At that time, the City of La Porte purchased the building from the Federal Government for $31, 500, and renovated the structure to serve as its city hall, moving its offices from the Masonic building one block to the West.
Significant interior renovations occurred in 1965, 1969 and in 2014, when extensive restoration was done to the outside of the building as well. The building became a designated historic site for La Porte on May 17, 2016.
Sources