Rosenwald School, Lebanon, Kentucky
Introduction
This is the location of a school that taught African American children during the era of segregation. Given the failure of Kentucky school boards and school boards elsewhere in the south to create adequate school facilities for children of color, at least 158 schools were funded in Kentucky - and almost 5,000 across fifteen southern states - by joint contributions of local African American families and matching funds from Julius Rosenwald. This was one of the schools built with local funds and money from Rosenwald and Booker T. Washington and the Tuskegee Institute. The school operated from 1931 to 1961, when Marion County Schools were consolidated.
Images
This was one of over 150 Rosenwald Schools constructed in Kentucky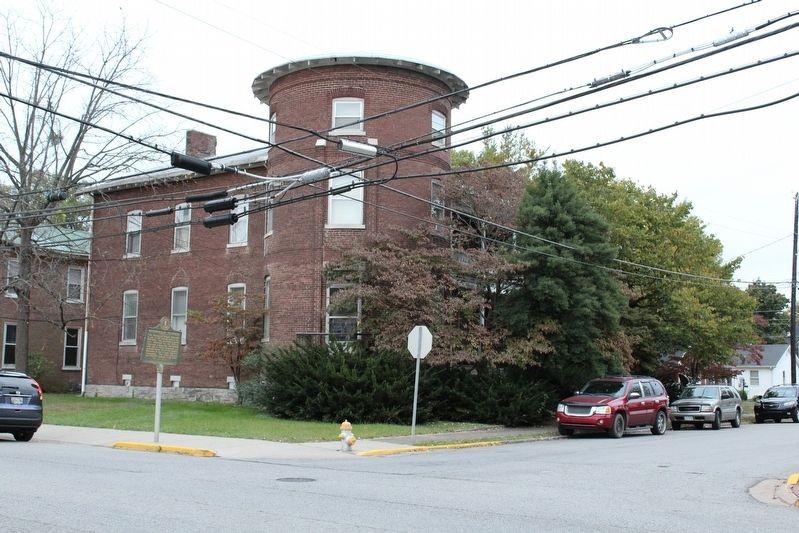 Backstory and Context
The Rosenwald School program was the result of efforts led by African American educator Booker T. Washington in partnership with Julius Rosenwald, an executive of the Sears and Roebuck company. Like several other Jewish leaders, Rosenwald worked with African American leaders to support the construction of schools in rural southern communities that refused to provide adequate public support for Black education. 
The Lebanon Rosenwald School was built in 1931 and was one of the last schools constructed as part of the Rosenwald building program. In 1928, the Rosenwald Fund began decreasing the amount of aid available to construct small schools. Rosenwald remained committed to supporting education but changed his strategy as he became concerned that Southern school boards would remain dependent on this fund and contributions from the African American community rather than taking responsibility for constructing schools in their communities.
Communities that wanted a Rosenwald School had to adhere to mandatory architectural building standards, and had to follow designs published by the Rosenwald Fund. They also had to use the Tuskegee vocational teaching curriculum. Two different designs could be used: one that had as many as six classrooms, and one that had as many as 12 classrooms. The school in Lebanon had six classrooms.
The schools built in Kentucky utilized 3% of the total funds Rosenwald donated, with the majority of Rosenwald Schools being constructed in Virginia and in states south of Kentucky. The construction of Rosenwald schools ended in 1937 and funding ended entirely in 1948.
Sources
Alicestyne Turley-Adams. Rosenwald Schools in Kentucky.
NKAA. Rosenwald Schools in Kentucky.
Rosenwald School, ExploreKYHistory. Accessed June 18th 2020. https://explorekyhistory.ky.gov/items/show/267?tour=16&index=15.
Additional Information