Bocage Plantation
Introduction
Enslaved laborers began construction of this antebellum mansion in 1801 as a gift for Francoise "Fanny" Bringier from her father. The mansion was completed and expanded in phases over the next 36 years and was later destroyed by a fire and rebuilt with some of the original elements such as the mansion's four chimneys. Records of the plantation are scarce, especially when it comes to the hundreds of men and women who were enslaved at the plantation prior to the end of slavery in 1865. For example, local historians can only speculate that the home was designed by architect James H. Dakin who also designed the state capitol in Baton Rouge. The mansion was purchased by pathologist Marion Rundell who operates the former plantation as a bed and breakfast with guided tours that include many antique furnishings and works of art.
Images
This is the front view of the Mansion in Mississippi.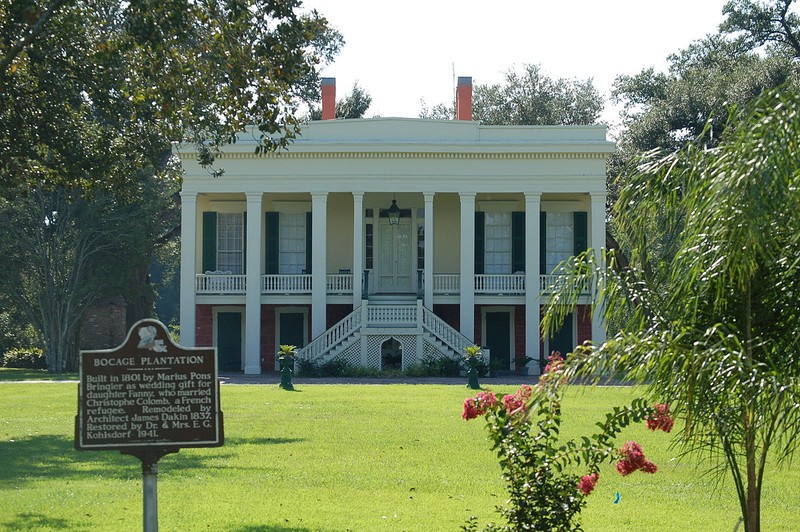 Main bedroom in the mansion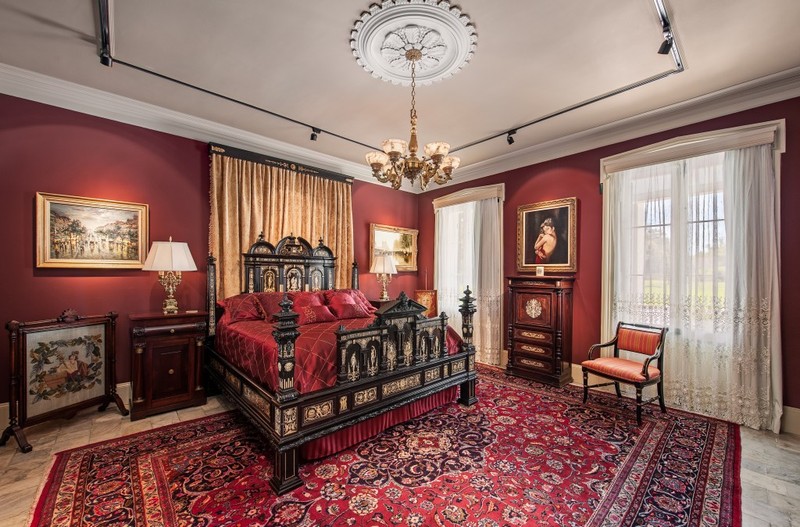 Backstory and Context
"Fanny" Bringier was born into wealth built upon slave labor at White Hall Plantation and her dowry included land and slaves in addition to this mansion, which was was built on site. the current mansion was constructed in 1840 after a fire destroyed much of the home. Today, the mansion features plastered- brick Tuscan piers that rise to a wooden top near the roof. In 1941, Bocage was purchased by Dr. Anita Crozat Kohlsdorf who repaired the home after years of neglect. In 2008, Dr. Marion Rundell purchased the plantation house, making it open for tours and weddings although the tours are only available with advance appointment.

Tours include the grounds and the location of former slave cabins, yet visitors interested in the history of the enslaved laborers who constructed and worked at the plantation will likely find most of their questions unaddressed as specific records about the lives of these individuals were either not recorded or preserved. The official website for the bed and breakfast makes no mention of these individuals whatsoever as of 2018. The plantation was used for the filming of several scenes in 12 Years a Slave which focused on the history of slavery through the eyes of Solomon Northup, a free Black man who was captured and sold into slavery.
Sources
Kingsley, Karen "Bocage Plantation" knowlouisiana.org Encyclopedia of Louisiana. Ed. David Johnson. Louisiana Endowment for the Humanities, 26 Sep 2013. Web. 31 Mar 2018.

Additional Information