Minnesota Military & Veterans Museum
Introduction
The Minnesota Military and Veterans Museum displays and interprets artifacts and military vehicles that reflect the history of Minnesota's military units and the stories of Minnesota Veterans of every branch of service. Minnesota's military museum includes exhibits of local significance and interprets the experience of Minnesota residents within the nation's armed conflicts through artifacts and recorded histories of local veterans. The museum, archive, and library are located in the heart of Minnesota in the community of Little Falls on Camp Ripley; a National Guard training facility that serves as a training facility for all branches of the military.
Images
Section of the Vietnam War Display within the Minnesota Military museum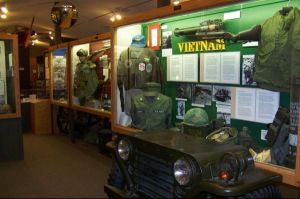 An Army Air Force plane outside of the Minnesota Military History Museum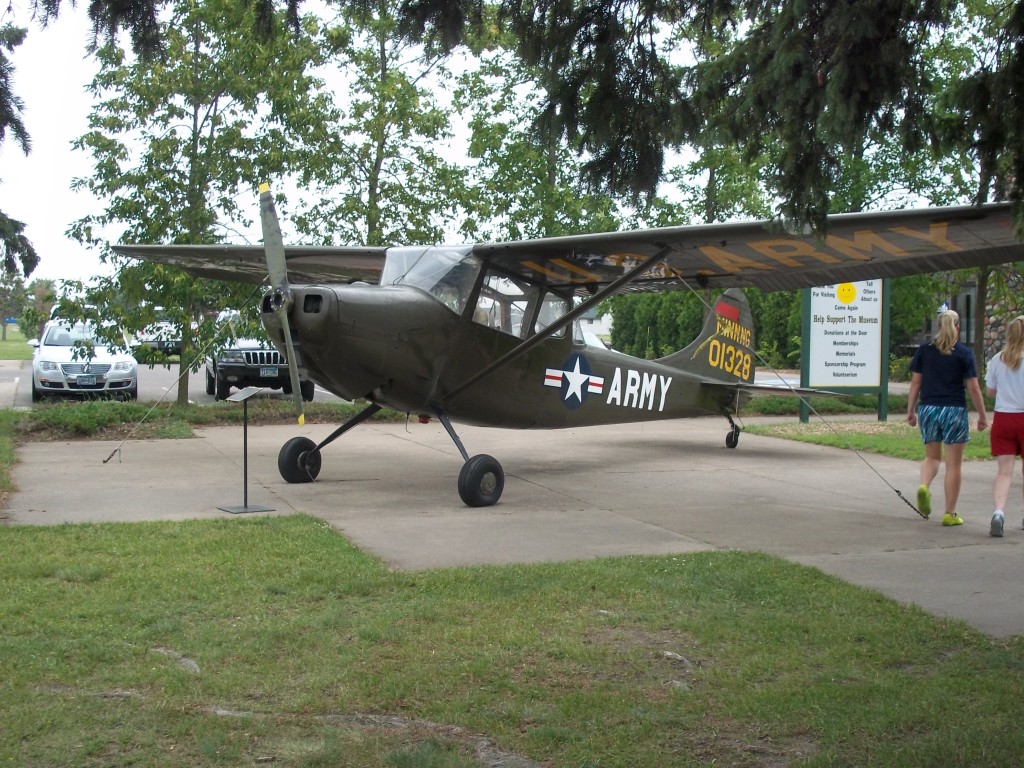 Backstory and Context
In the mid-1970s, the Minnesota Military and Veterans Museum opened its doors to preserve artifacts and information about the role of Minnesota within the United States armed forces. The museum moved to its current facility in 1987 and the collections have expanded since that time. The museum initially was contained in one building, but now occupies several different buildings and an arsenal of military vehicles and artillery pieces. 
The museum holds 30,000 items from weapons and uniforms to photographs and personal belongings of soldiers from the 19th and 20th centuries. The museum has a diverse range of exhibits on display year-round including permanent exhibits with titles such as "America at War," "Forts on the Frontier," and "Story of the Jeep." The museum also houses an expansive archive and library of over 15,000 books and military literature for visitors to view.
Outside the museum, one can find numerous examples of military transportation in the form of airplanes, artillery vehicles, jeeps, and even rebuilt Sherman tanks. Through its extensive collection and timeless artifacts, the Minnesota Military and Veterans Museum captures the rich history of the Minnesota natives that served in the United States military. 
Sources
Minnesota Military and Veterans Museum. highwayhighlights.com. . Accessed March 29, 2018. http://highwayhighlights.com/2014/08/minnesota-military-museum-camp-ripley-mn/.
Minnesota Military and Veterans Museum. mnmilitaryhistorymuseum.org. . Accessed March 29, 2018. https://www.mnmilitarymuseum.org/.
Minnesota Military and Veterans Museum. exploreminnesota.com. . Accessed March 29, 2018. http://www.exploreminnesota.com/things-to-do/2843/minnesota-military-museum.
Additional Information