Whitney M. Young Jr. Birthplace
Introduction
Whitney M. Young, Jr. spent most of his life working to end employment discrimination in the South against African Americans in the South. His career drove him into race relations, Urban League's Omaha, Nebraska to help get black workers into jobs previously only reserved for the whites. His efforts helped expand job opportunities for black workers. He helped push forward and overcome judgment on black workers within the job. He was awarded and recognized for making a difference within the work placement of African Americans.
Images
This was the house Whitney M. Young Jr. was born in located in Shelby County, Kentucky directly outside Simpsonville. The house sits on the grounds of what use to be the Lincoln Institute. Now the location is used for Whitney Young Job Corps Training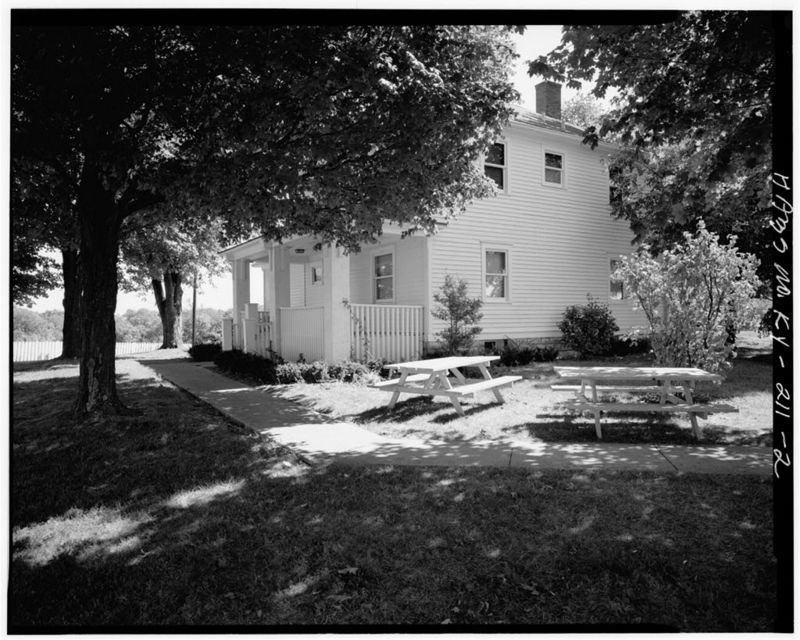 Photo of Whitney M. Young Jr. photographed in 1963. Courtesy photo by Library of Congress.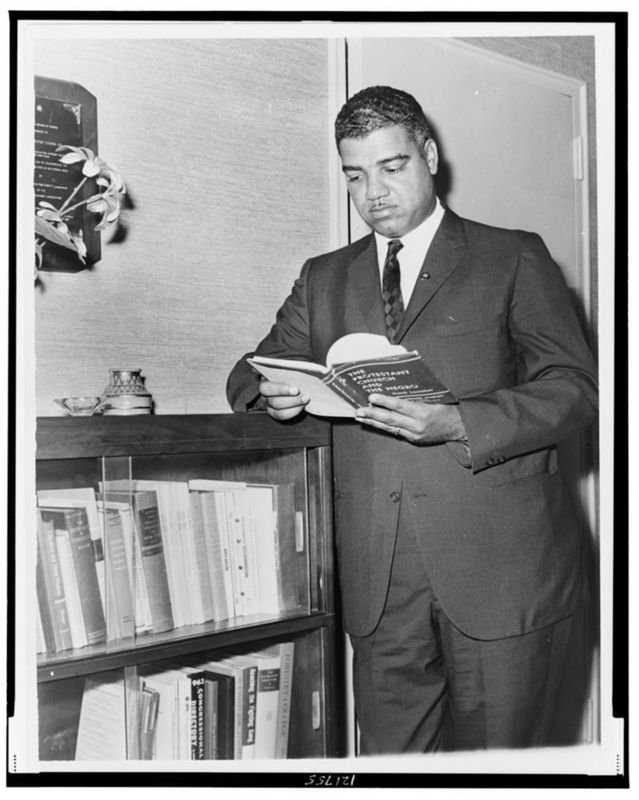 Whitney M. Young Jr. statue is on the campus at Kentucky State University. The photo was taken by Stuart Sanders.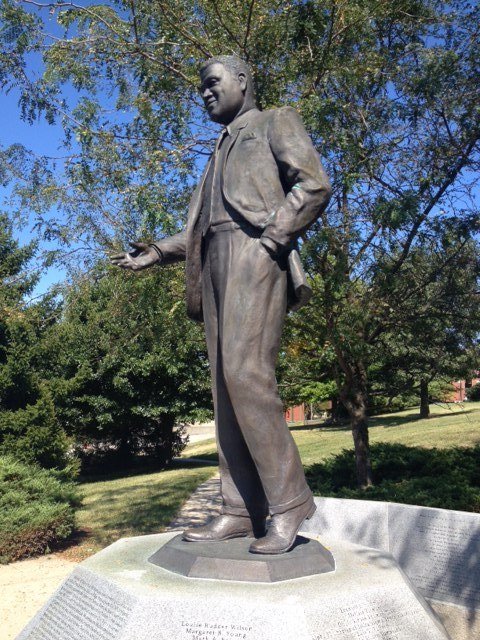 Backstory and Context
The birth place of Whitney M. Young Jr. was a modestly two story wooden house on the campus of the Lincoln Institute of Kentucky. His father taught, until Young was fifteen. Whitney Young Jr. goal was to end employment discrimination in the South and to turn the National Urban League from a somewhat submissive civil rights organization into one that insistently fought for justice. He made a difference in job placement one job at a time. Each job he would get he would then push forward to make sure African Americans had the same job opportunity as jobs that was only reserved for the whites.
Young road of work leads him into the place where he needed to be to fight for African American job placement. He was assigned to road construction of a crew of all black soldiers that was supervised by Southern white officers. After three short weeks, he was promoted from private to first sergeant. After he was promoted he started seeing the aggression and unfairness on both side. This job placement opened his eyes and made him want to work in a career in a race relation. His career lead him to be the president of Urban League's Omanha, Nebraska where he helped black workers into jobs that had been previously kept only for whites. Discrimination on African Americans and job placement was very prominent and Whitney M. Young, Jr. made a difference.
Young had many different positions that help him make a difference in African American work placement. He was a dean of social work at Atlanta University. The Georgia Conference of Social Welfare Young help support the boycott of Georgia Conference of Social Welfare, because they had a standing record of pitiable placing African Americans in good jobs. At the age of forty he became president of the NAACP Within a four-year span Whitney M. Young Junior made big difference in the leagues employees and annual budget NAACP. During his time of presidency over the league he created programs such as "Street Academy" that gave African Americans who had been high school drop outs prepare for college. Young was always looking for a way to improve the increase of employment for African American's. He pressed for federal aid to cities. Young was honored with the highest award which was the Medal of freedom.
The birthplace is an important part of African American History. This is where Whitney M. Young Jr. was born. This is where a man who impacted history started. His career lead him to push for job placement for African Americans. African American job placements during 1921-1971 was not great. African Americas would always get the lower paid jobs. The unfairness of the situation landed many African Americans in low paying jobs, until Whitney M. Young Jr. came into the picture and pushed for better jobs and equal whites. He believed if a white man could work a job then the African American should also get the same job opportunity.
Sources
Whitney M. Young, Jr. Birth Place. We Shall Overcome Historic Places of Civil Rights Movement. . 03/29/2018. http://explorekyhistory.ky.gov/items/show/312#&gid=1&pid=4.