Las Vegas National Country Club and Paradise Palms
Introduction
Originally known as the Stardust Country Club, the Las Vegas National Country Club opened in 1961. Over the years, the club has become a Las Vegas landmark and was featured in the film Casino. The golf course abuts a well-known neighborhood in the city, Paradise Palms. The neighborhood is a fine example of mid-century modern architecture and has been home to a large number of celebrities. Preservationists are working to get Paradise Palms listed as a historic landmark.
Images
Las Vegas National Golf Club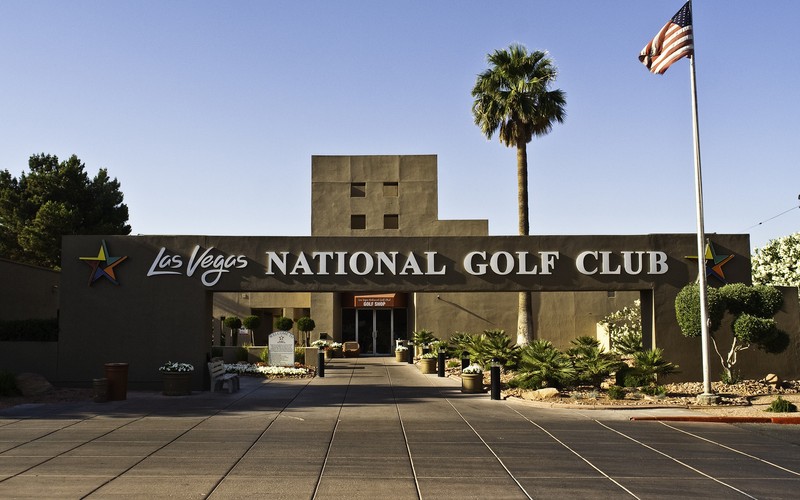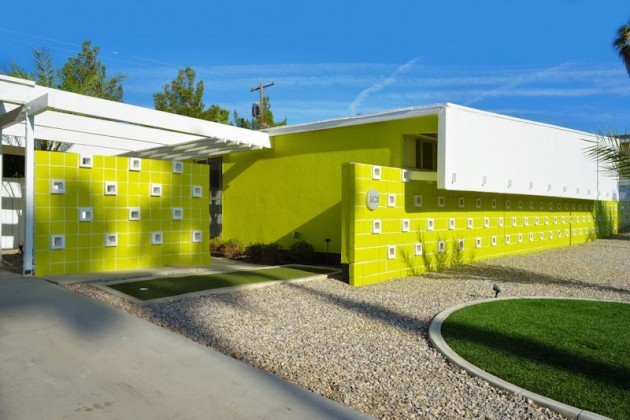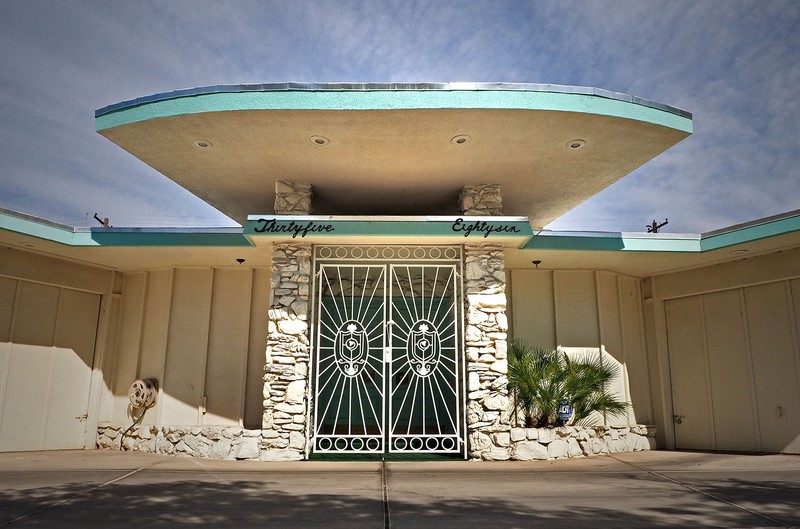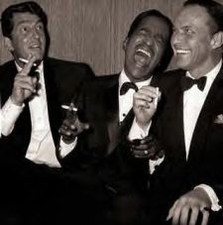 Backstory and Context
The Las Vegas National Golf Club and the Paradise Palms development are contemporaries of each other, both emerging in the early 1960s. And today, both offer a time machine-like glimpse into mid-century Las Vegas, when the city was at the height of its swinging, cocktail-infused popularity.
The golf club, originally known as the Stardust Country Club, opened in 1961. It was designed by Bert Stamps, a caddy and amateur golfer who became well-known for his golf course designs. At the time, the Stardust course was one of the most modern in the country, as well as one of the most popular, hosting numerous tournaments.
Within a few years of the Stardust's opening, a residential development began to take shape around the course. Designed by developer Irwin Molaksy, who was responsible for much of Las Vegas's postwar growth, Paradise Palms became the first planned community in Clark County. The neighborhood's homes were designed by famed architects Dan Palmer and William Krisel, who made a name for themselves with their ultra-modern designs in Palm Springs.
The homes are—depending on your taste—painfully dated or a remarkably intact example of mid-century architecture. Driving though Paradise Palms' curving streets, you're greeted by low-slung homes with a distinctly Sunbelt aesthetic: textured concrete walls, asymmetrical rooflines, patterned breeze blocks. The colors are fanciful, the vivid hues and unexpected combinations one might expect to find glittering in neon on the Strip.
The denizens of Paradise Palms were as colorful as the neighborhood's homes. Over the years, the neighborhood was a who's who of the entertainment industry, including Johnny Carson, Phyllis Diller, Dean Martin, Dinah Shore, Bobby Darin, Frank "Lefty" Rosenthal, Gladys Knight, Dionne Warwick, Donald Sutherland, and Debbie Reynolds and Sonny Liston, who—at different times—lived in the same house. In addition to Hollywood luminaries, Paradise Palms was home to a number of political figures and casino executives, as well as Anthony Spilotro, the real-life mobster who inspired Joe Pesci's character in Casino.
The Stardust Country Club, which went through several name changes before eventually becoming the Las Vegas National Golf Club, attracted its own share of famous clientele. The Rat Pack members were regulars there, with stories of late-night tournaments among Frank Sinatra, Sammy Davis, Jr., Peter Lawford, and Dean Martin are legendary. The club retains enough of its mid-century mod vibe that twenty-first century visitors might still expect to hear the clink of glasses and see the Rat Pack emerging from the bar.
Given its historical significance and its almost perfectly preserved mid-century homes, Paradise Palms is increasingly viewed in Las Vegas as a local landmark, and preservationists are currently at work securing its designation as Clark County's first historic neighborhood.
Sources
Bear, Rob. In Midcentury Paradise Palms, a History of Glamour and Gangsters. Curbed. May 26, 2011. Accessed February 15, 2018. https://www.curbed.com/2011/5/26/10464698/in-midcentury-paradise-palms-a-history-of-glamour-and-gangsters.

Kelly, Danielle. Why Paradise Palms Real Estate is Hotter than Ever. Vegas. January 08, 2016. Accessed February 15, 2018. https://vegasmagazine.com/paradise-palms-real-estate-is-on-the-rise.

Rodgers, Lissa. Paradise Palms is Part Sinatra, Part Jetson, and all Las Vegas. Vegas Seven. May 04, 2017. Accessed February 15, 2018. http://vegasseven.com/2017/05/04/paradise-palms-part-sinatra-part-jetson-las-vegas/.


Additional Information