Durfee Conservatory
Introduction
The elegant glass Durfee Conservatory was first erected in 1867 on the Massachusetts Agricultural College campus, at the instigation of college president William S. Clark (1867-1879) who was smitten with London's Botanical Gardens, and with the financial support of college trustee, Dr. Nathan Durfee, who gave $10,000 to complete the project. The building was heated and had glass rooms that included a Dry Stove room for cacti and succulent plants, a Moist Stove room for tropical species, a Palm House for larger species of tropical trees and shrubs, a Camellia House for cool temperate zone trees and shrubs, and a Victoria House for aquatic and air plants. Work rooms were also attached. In 1883, a fire severely damaged the building and it was slowly rebuilt and put back into order. After years of use, and later disrepair, the original structure was torn down and replaced in 1954 with a new greenhouse structure that remains to this day.
Images
The Durfee Plant House, M.A.C., Amherst, Mass., postcard, ca. 1915 View of Durfee Conservatory, fountain.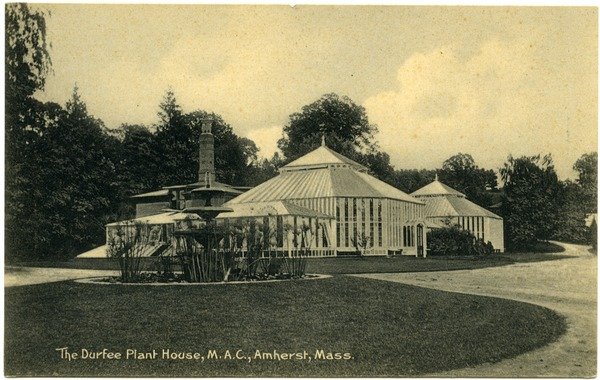 Durfee Plant House, undated.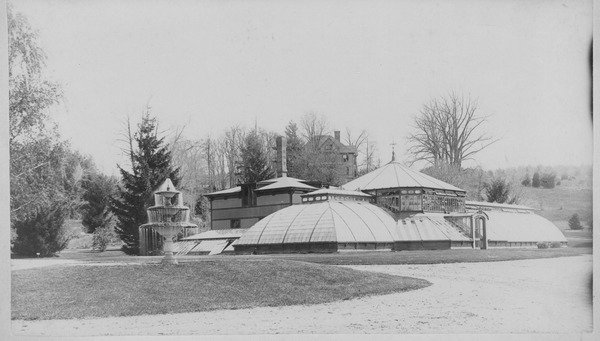 Durfee Plant House, undated.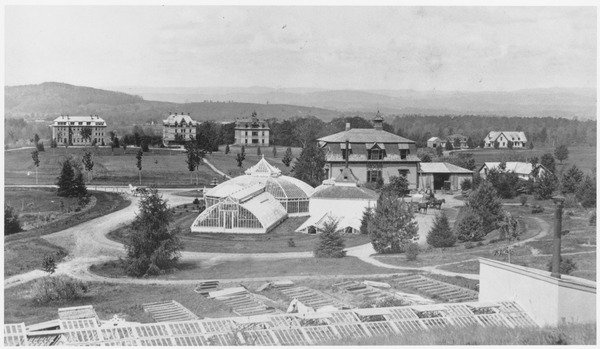 Class photo of 1889 taken in front of Durfee Plant House during freshman year, 1885. Lovell, J. L. (John Lyman), 1825-1903 (photographer)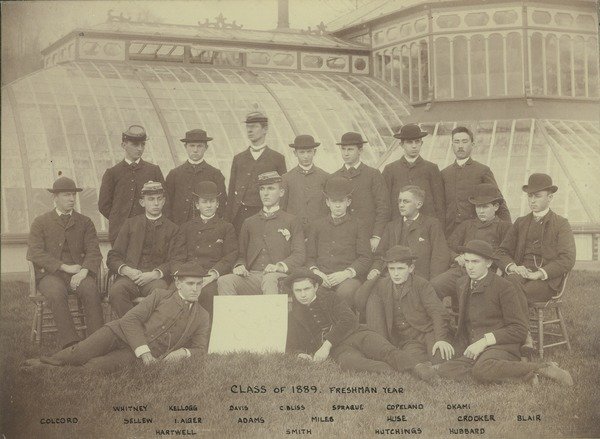 Durfee Plant House, undated.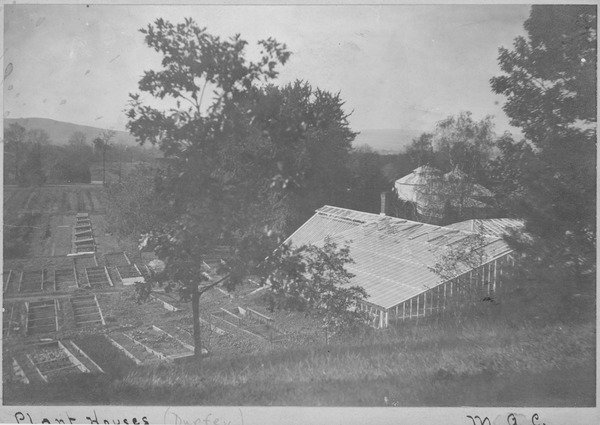 Durfee Plant House, undated.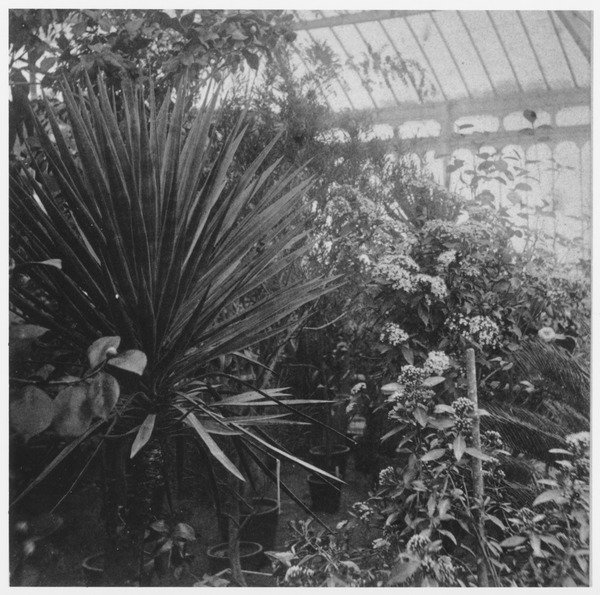 Durfee Plant House, undated.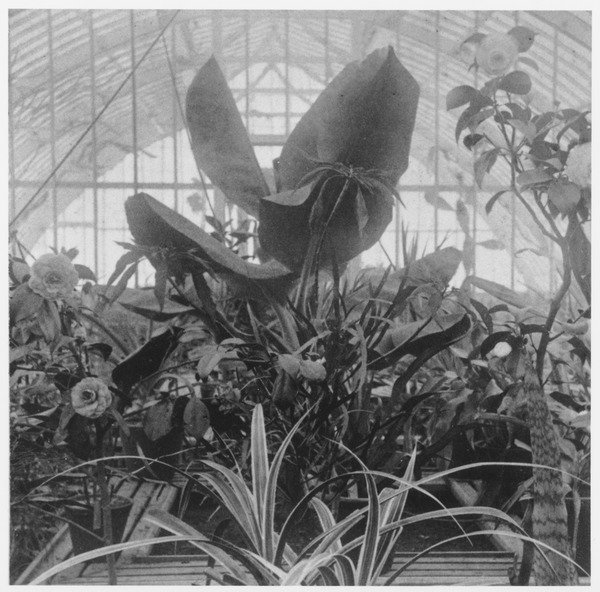 Thomas Canavan, ca. 1906. Waugh, F. A. (Frank Albert), 1869-1943 (photographer). Thomas Canavan was placed in charge of the Durfee Plant Houses by President William S. Clark. Subsequently he had worked as the college janitor.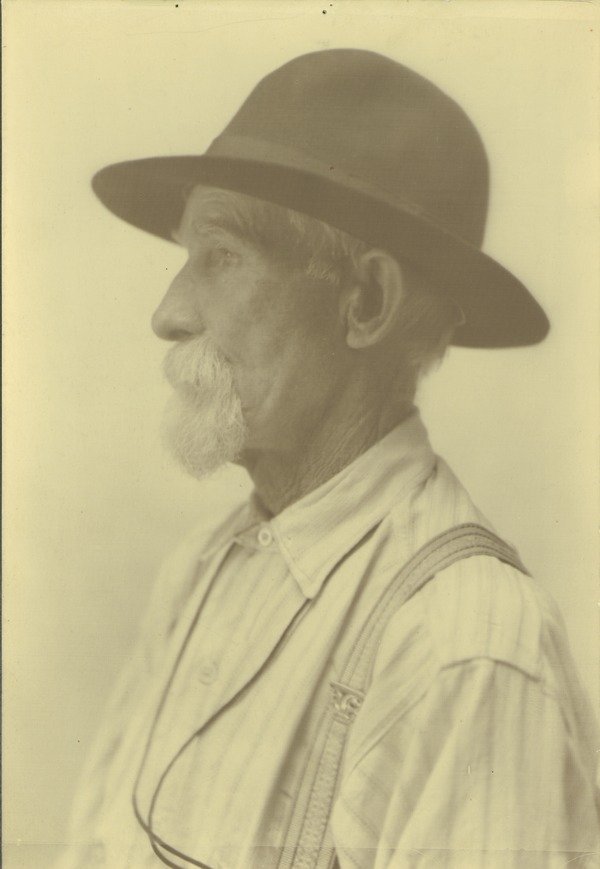 Durfee Plant House, undated.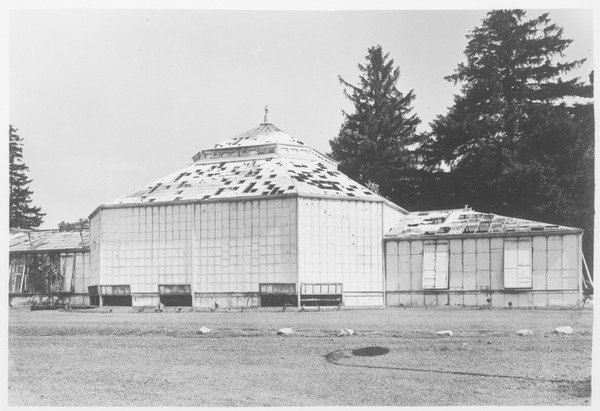 Durfee Conservatory today.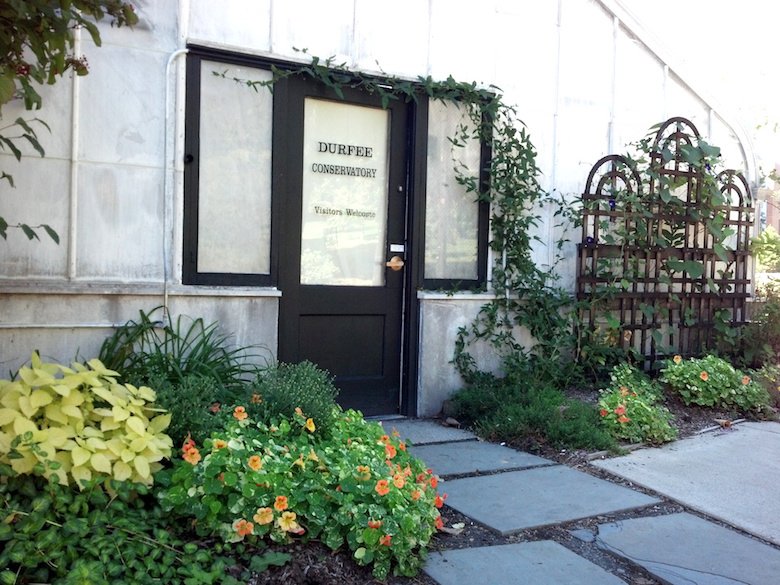 Durfee Conservatory today.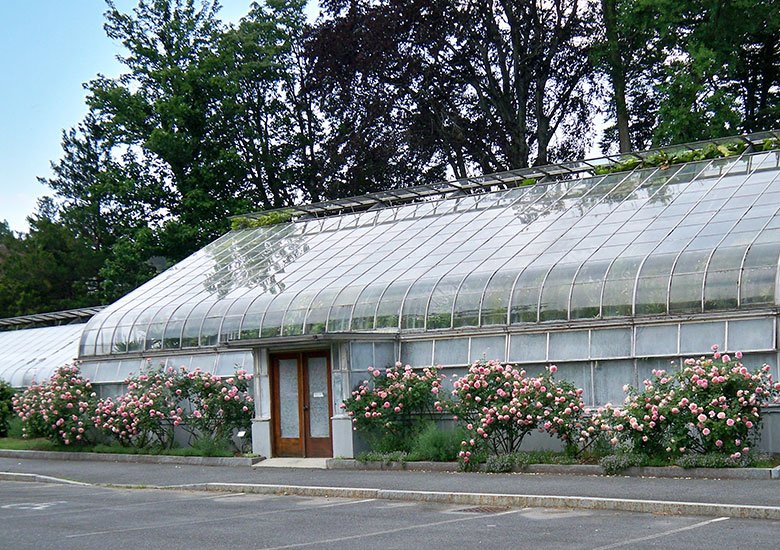 Science, Industry and Business Library: General Collection , The New York Public Library. "Nathan Durfee, Portrait." The New York Public Library Digital Collections. 1876.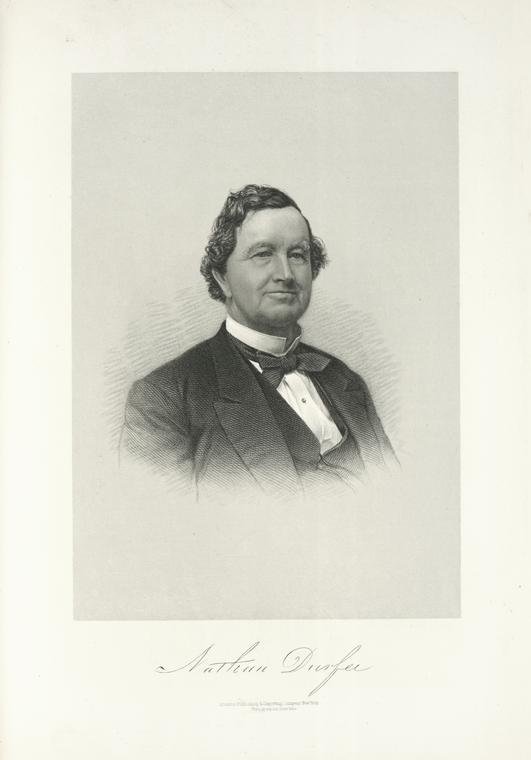 William S. Clark, ca. 1876. Formal portrait with bow tie and watch fob. Photo mounted on white cabinet card with name of photo studio at the bottom.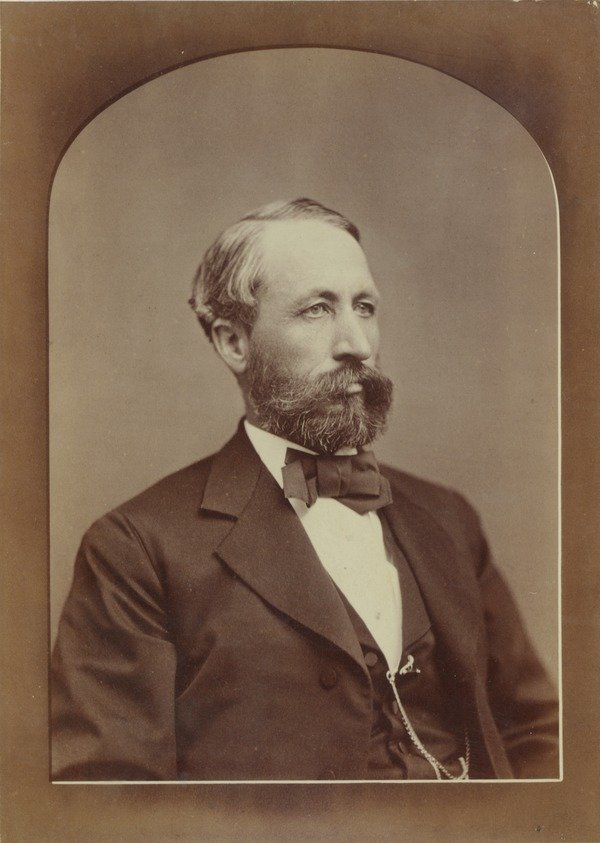 Backstory and Context
Constructed: 1867 and 1954
Partially demolished: 2013
Architects: T.A. Lord, Syracuse, N.Y. Present structure: Lord and Burnham, Syracuse, N.Y.
The original Durfee Conservatory was one of the most striking structures in the landscape of the early college campus. An elegant group of Victorian glass buildings with curvilinear roofs trimmed with wrought-iron filigree, the conservatory was built on a prominence on the east side of campus in 1867, and was completed even before the first students arrived. In 1883, the original wood frame structure was seriously damaged by fire from the wood and coal furnaces that formed its heating system, but Durfee was rebuilt over a period of eight years.
By 1954, however, the conservatory had aged beyond repair and the original firm, Lord & Burnham, was called in to construct the greenhouse that stands today. This new structure was said to be the first aluminum alloy frame conservatory ever to be built and its automatic temperature controls and vents were considered state of the art at the time. Its five sections, or "ranges," are laid out in a linear fashion, with the only remaining hints of the original building being a single curved glass pane along the eaves and the double door entrances in the central range. The Conservatory is surrounded by an award-winning garden designed by Professor Dean Cardasis of the Department of Landscape Architecture.
The structure was named after Dr. Nathan Durfee, trustee of Massachusetts Agricultural College, and donor to the original conservatory.
From Three Architectural Tours: Selected Buildings on the Campus of the University of Massachusetts Amherst (Amherst, 2000)

For additional information, consult the University Archives (RG 36/101).
Sources
Durfee Conservatory. YouMass. http://scua.library.umass.edu/youmass/doku.php?id=d:durfee_conservatory&s[]=durfee.

The Durfee Conservatory. http://durfeeconservatory.umass.edu.


Additional Information