Carnegie Library, Sioux Falls (Carnegie Town Hall)
Introduction
This historic building opened its doors in 1903 and was made possible by local funds and a matching grant from Andrew Carnegie that helped create hundreds of public libraries. The building served as the city's library until 1972. From 1972 to 1999, the building was home to the Civic Arts Center . From 2001 to the present, the building operates as the center of Sioux Falls city government.
Images
Carnegie Building (front)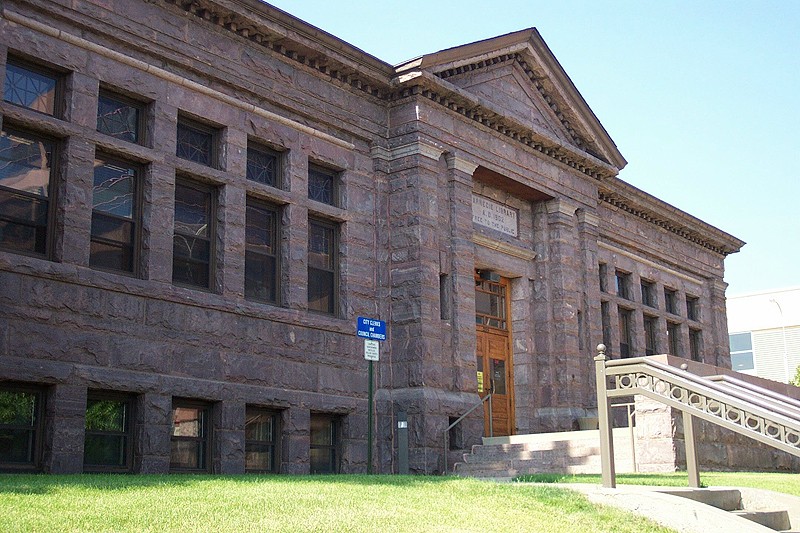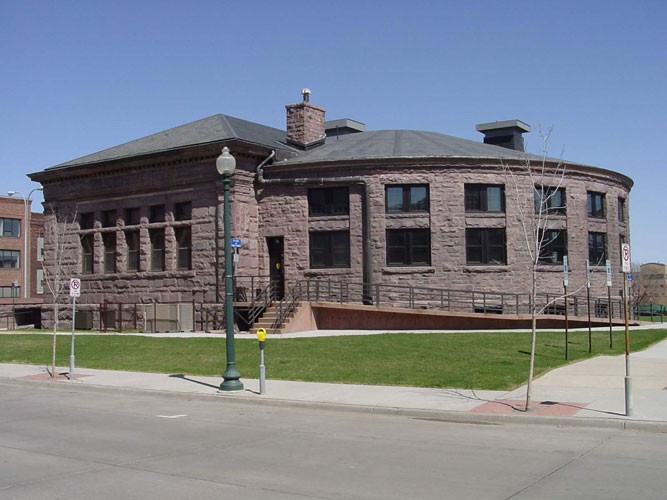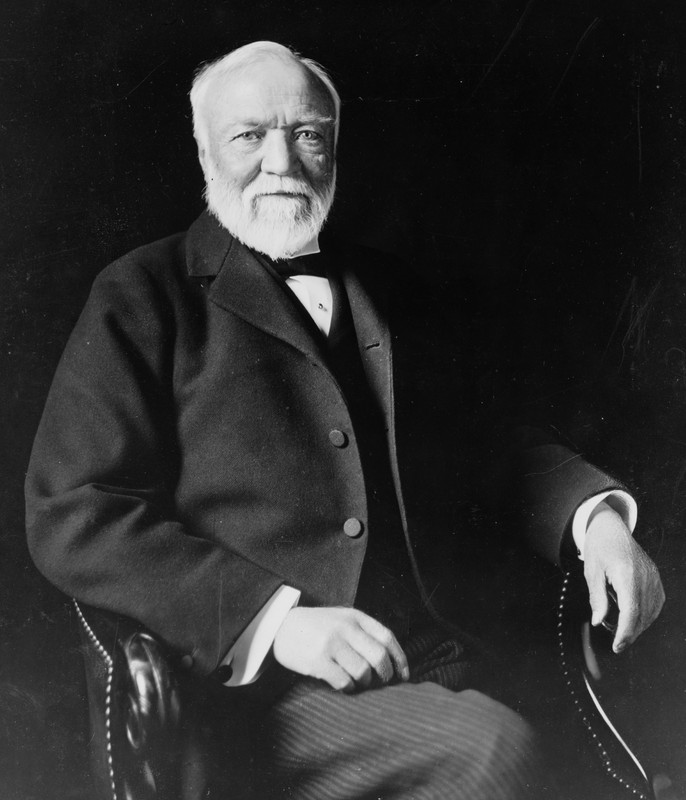 Backstory and Context
In 1901, through the influence of Senator R.F. Pettigrew, Andrew Carnegie offered the City of Sioux Falls $25,000 to build a free public library. Located away from any danger of flooding, and in the center of town, it was intended to serve as a prominent part of the community. The native rose quartzite used to build the structure arrived from local quarries.
The Carnegie Library opened its doors to the public in 1903 and operated as a library until 1972 when it transitioned to become the Carnegie Building, home to the Civic Fine Arts Association. The building houses the Arts Association's collection of art and sculpture until 1999 when they moved to the Visual Arts Center in the Washington Pavilion. Renovations in 2001 allowed the building to serve a third purpose as Carnegie Town Hall, housing the Sioux Falls City Council Chambers, which boasts a state-of-the-art presentation system and the City Council and other government offices.


Andrew Carnegie arrived to the U.S. in 1848 as a poor, thirteen-year-old Scottish immigrant, but he worked his way through many jobs and eventually amassed a fortune as a steel magnate. He dedicated his later years to philanthropy by donated more than $350 million for the purposes of building schools, hospitals and libraries -- including the one in Sioux Falls.
The Sioux Falls library (opened, 1903) and named for Andrew Carnegie, stands as a living monument to Carnegie's desire to fund libraries, schools and hospitals. Coming to America as a nearly penniless thirteen-year-old Scottish immigrant, Carnegie worked his way up the ranks as a messenger (telegraph operator) and other jobs until he eventually succeeded working in the railway industry and finally made his fortune as a steel magnate. As he described in his famous 1889 "Gospel of Wealth," he felt it necessary that those who amassed great wealth during the Gilded Age should engage in philanthropic endeavors rather than hoard it -- the Sioux Falls library is one example of his philosophy.
Carnegie represents the romantic idea of the American dream as a land of opportunity. He arrived to the States almost penniless and would have died an incredibly wealthy man, if not for the fact he donated nearly 90% of his wealth. (Though beyond the scope of this summary, it should be noted that his story is not fully regarded as one without sin -- notably with regard to strikebreaking tactics, especially the 1892 Homestead Strike. See the links below for that story, and debate that is attached.)

His first job, in 1848, involved working at a Pennsylvania cotton mill. However, he taught himself Morse code and, as a result, one year later, left that job one year later to work as a messenger in a Pittsburgh telegraph office. Indeed, he proved to be one of the fastest telegraphers around, which afforded him the opportunity to gain employment with the Pennsylvania Railroad as a private secretary and telegrapher to a railroad official.
Carnegie continued to work his way up the proverbial ladder until he served as superintendent of the Pittsburgh division of the railroad. His investments in what became known as the Pullman Palace Car Company and the local oil lands helped bolster his individual capital. After serving in the War Department under President Lincoln during the Civil war, he took his knowledge of the railways and turned that into a vision of building bridges; he formed a company to produce iron railroad bridges.
Quickly realizing that iron would not endure, he moved onto steel, well before most understood its value. He built a steel mill and ultimately gained tremendous wealth in doing so. Later in life, Carnegie donated more than $350 million (equal to more than $75 billion in today's market) to various educational, cultural, and peace institutions, many of which bear his name. And, he endowed more than 2,800 libraries throughout the world, including the one that stands in Sioux Falls.
Sources
Andrew Carnegie Biography.com. The Biography.com website. Accessed January 19, 2018. https://www.biography.com/people/andrew-carnegie-9238756.

City of Sioux Falls. "Carnegie Town Hall: Carnegie Building Historical Information." Siouxfalls.org. Accessed January 19, 2018. http://www.siouxfalls.org/contactus/municipal-bldgs/carnegie-hall.

Putz, Paul. "Nomination Form: Carnegie Library." National Register of Historic Places. Feb 21, 1973. https://npgallery.nps.gov/GetAsset/8681b588-fa2a-4b7a-a71c-1ba0e71e2dbb


Photo Sources

Andrew Carnegie: By Theodore C. Marceau - Library of Congress, Public Domain, https://commons.wikimedia.org/w/index.php?curid=1429049

Carnegie Building (front & rear) found at: http://www.siouxfalls.org/contactus/municipal-bldgs/carnegie-hall . A slideshow of photos can be found at the bottom of the article.

---

Additional Photos can be found at the National Register of Historic Places: https://npgallery.nps.gov/GetAsset/cd8c0a09-47ea-4acd-8dd8-3e0dce6f9883/





Additional Information