New Jersey Historical Society
Introduction
The New Jersey Historical Society was founded in 1845 and is located in the historic former Essex Club building, which is listed on the National Register of Historic Places. Its mission is to preserve the state's rich history for present and future generations. The Society operates a museum in the building as well as a research library. The museum's collection focuses on the 20th century but has older items as well. These include 240 portrait paintings, 3,700 costumes and accessories (and other clothing), 460 pieces of furniture, and many ceramic and glass decorative pieces made with New Jersey clays and sands. The library's collection is impressive as well. It holds 3,200 linear feet of manuscript material that includes ledgers, diaries, personal papers (such as many prominent New Jersey figures), business records, women's organization records, and many other materials. Highlights include the original charter from Charles II deeding the lands that would become New Jersey and the first transatlantic cable that dates to 1825.
Images
The New Jersey Historical Society was founded in 1845 and is located the historic forme Essex Club.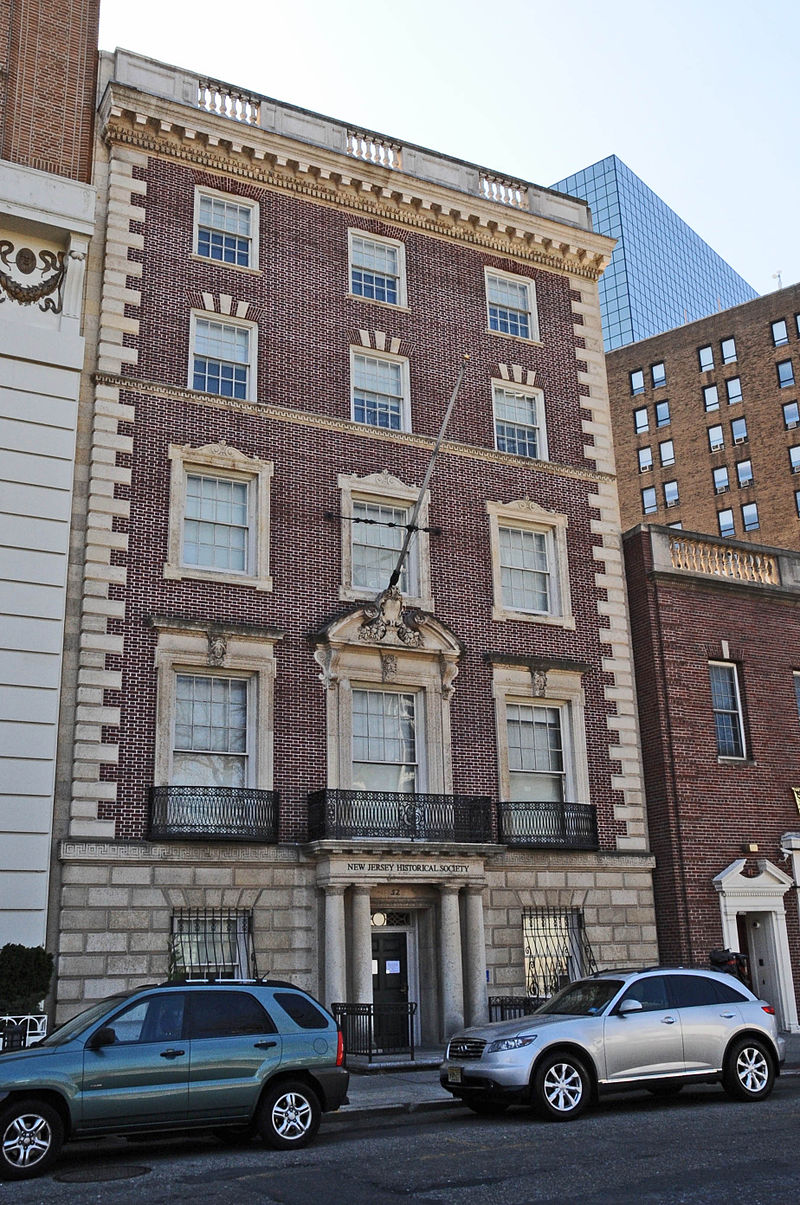 Backstory and Context
The Essex Club building was constructed in 1926 and is an excellent example of English Georgian style architecture on a commercial building. It is the oldest businessmen's club in the state and is also indicative of the prosperous times Newark experienced during the 1920s.
Sources
"Who We Are." New Jersey Historical Society. Accessed January 19, 2018. http://www.jerseyhistory.org/whoweare.html.

Zalaka, Ulana. "The Essex Club." National Park Service - National Register of Historic Places Nomination Form. http://archives.njit.edu/archlib/digital-projects/2010s/2010/articles/njit-naa-2010-0010-a.pdf

Photo: Jerrye & Roy Klotz, M.D., via Wikimedia Commons
https://en.wikipedia.org/wiki/New_Jersey_Historical_Society#/media/File:ESSEX_CLUB,_NEWARK,_ESSEX_CO...

Additional Information