Johnston Reynolds House
Introduction
This three-story brick structure is reported to have been built by John Dunn for Johnston Reynolds. The house may have served as a school for females. A brick slave quarters and kitchen was moved to the grounds of New River Community and Technical College Library. This former house now serves as offices of the Greenbrier County Board of Education and has seen many alterations and additions.
Images
Former slave quarters moved to the former Virginia Court of Appeals Law Library on Courtney Drive.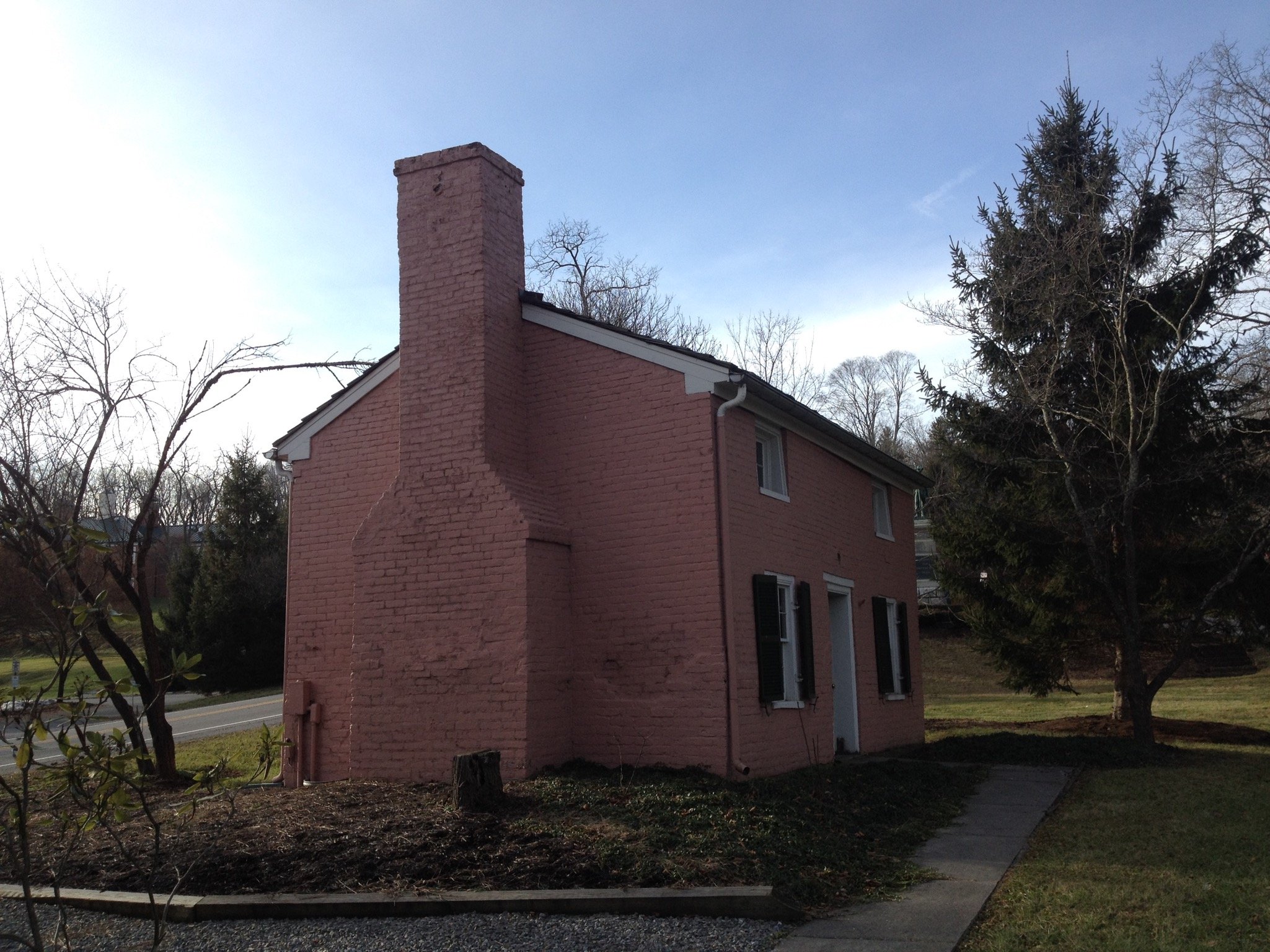 Backstory and Context
Johnston Reynolds came to Lewisburg as a pupil at the Lewisburg Academy. He became an attorney and was a town trustee, Elder in Old Stone Presbyterian Church, and Clerk of the Court of Appeals in 1858. It was reported that Reynolds saved the court records and valuable documents from destruction during the Civil War in 1862 by loading them into a two-horse wagon and taking them to Pittsylvania County, Virginia.

Later occupants of the house were John A. and Sallie Lewis Price Preston. John Preston (1847-1917) served as a private in the 14th Virginia Calvary of the Confederate Army. He attended Washington College (now Washington & Lee University) and became a law partner of Lt. Governor Samuel Price. He served as Greenbrier County prosecuting attorney several times and served in the West Virginia House of Delegates and State Senate. He became a trustee of Washington & Lee and was a ruling elder in the Old Stone Presbyterian Church. He was the prosecutor in the "Greenbrier Ghost" murder trail.

Following the death of Sallie Preston, John married Lillie Davis whose brother, John W. Davis, was the Democratic candidate for President in 1924.

He died in 1917 on the L&R Electric Railway as it passed by Tuscawilla, the old Preston homestead where he was born.
Sources
Woods Dayton, Ruth. Greenbrier Pioneers and Their Homes. Charleston, WV: WV Publishing Company, 1942.

Rice, Otis K. A History of Greenbrier County. Lewisburg, WV: Greenbrier Historical Society, 1986.

Bunn Donnally, Morgan. The People of the Old Stone Cemetery: The Obituaries 1853-1979. Self-published, 2017.