Capt. Robert F. Dennis-Caldwell House
Introduction
John A. North and his wife, Charlotte, conveyed the land upon which this dwelling stands to their daughter, Martha, and her husband, Robert F. Dennis, in 1853. The house was probably built in the same year. The property was conveyed by Dennis' executors to the Caldwell family in 1899 and remained in the ownership of that family until 1994.
Images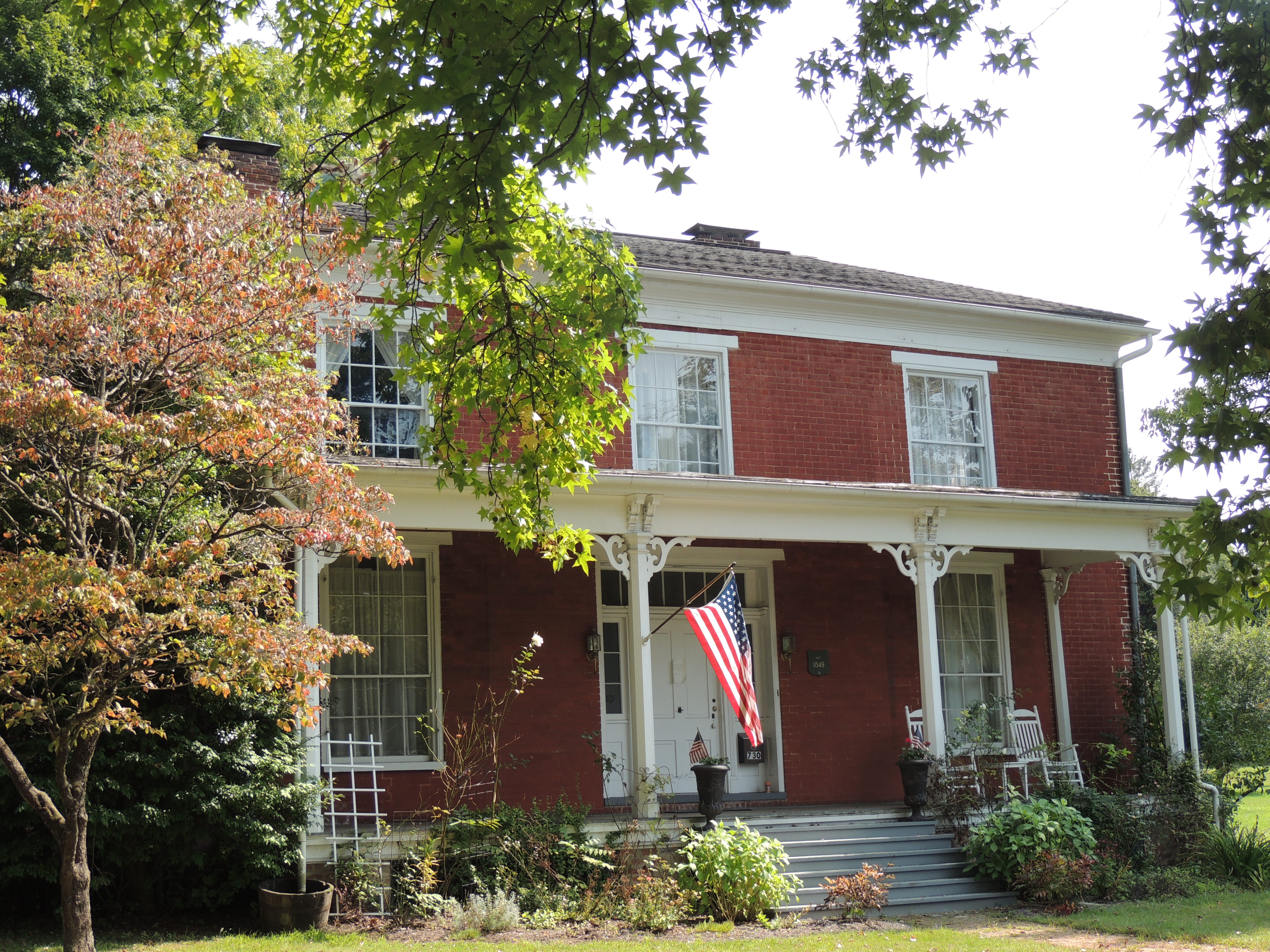 Capt. R. F. Dennis from Masonic Sketches, 1939.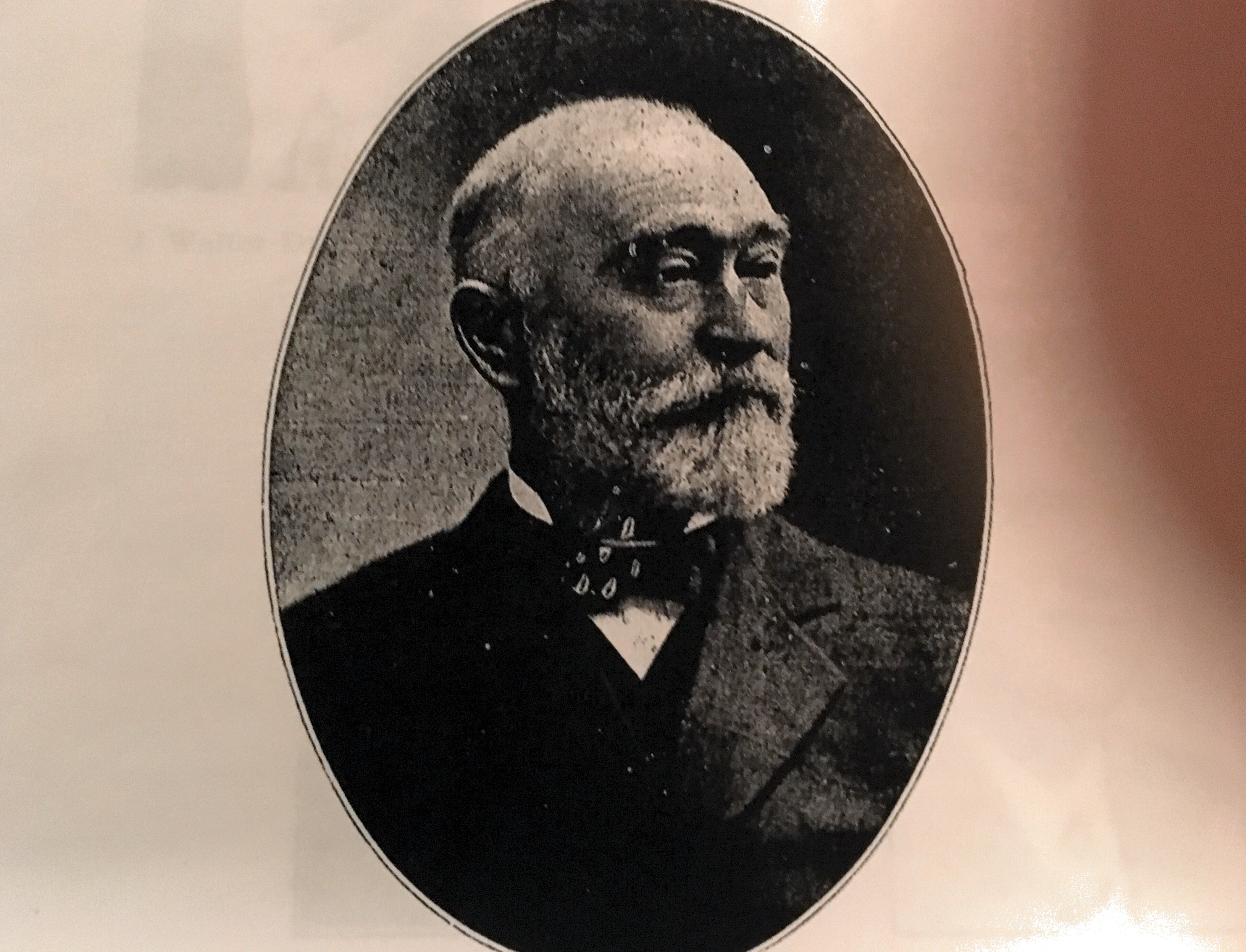 Backstory and Context
Robert Flourney Dennis (1823-1897) graduated from Washington College (now Washington & Lee University) and studied law at the University of Virginia. He settled in Lewisburg where he practiced law, served as Clerk of the Circuit Court of Appeals and of the Court of Appeals of Virginia, and prosecuting attorney of Greenbrier, Pocahontas, and Fayette counties.

He was a prominent Democrat and served in the State Senate. He was a trustee of Washington & Lee University.

Capt. Dennis raised the first company of volunteer infantry, Greenbrier Rifles, from Greenbrier County that entered the Confederate Army. He was ordered to Harpers Ferry where he was attached to the Stonewall Brigade. After retiring from service in the field due to his age, he took a position in the transport department when he was captured. He was a prisoner of war at Camp Chase in Columbus, Ohio.

Martha Jane (North) Dennis (1828-1895) studied at the Flushing (NY) Ladies Institute. In her obituary, she was described as having a cultivated mind to which she added the rarer qualities of a sterling common sense.
Sources

Bunn Donnally, Morgan. The People of the Old Stone Cemetery: The Obituaries 1853-1979. Self-published, 2017.

Cole, J. R., History of Greenbrier County. Self-published, 1917.

Rice, Otis K., A History of Greenbrier County. Lewisburg, WV: Greenbrier Historical Society, 1986.

Woods Dayton, Ruth. Lewisburg Landmarks. Charleston, WV: Education Foundation, Inc., 1957.