Fort Wright and The Black Brigade
Introduction
The marker at Fort Wright represents one of the several earthwork fortifications that were established in September 1862 as part of the Defense of Cincinnati. Northern Kentucky defenses included a collaboration of efforts between Union soldiers and citizens from both sides of the Ohio River. In a time before the Emancipation Proclamation when Black men were unable to join the army, Black laborers joined the efforts to refute the advancement of Confederate soldiers further north. Though the effort began under the declaration of martial law, the events that unfolded at this stage of the Civil War speaks to the weight of the Confederate threat.
Images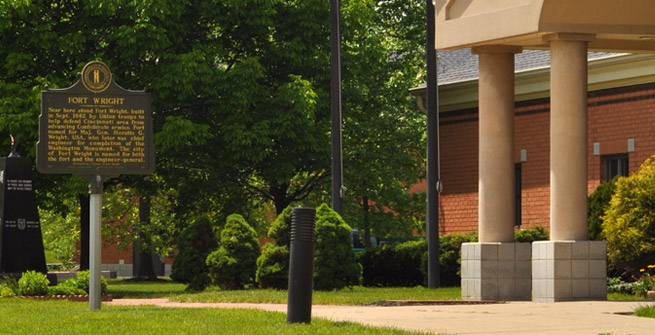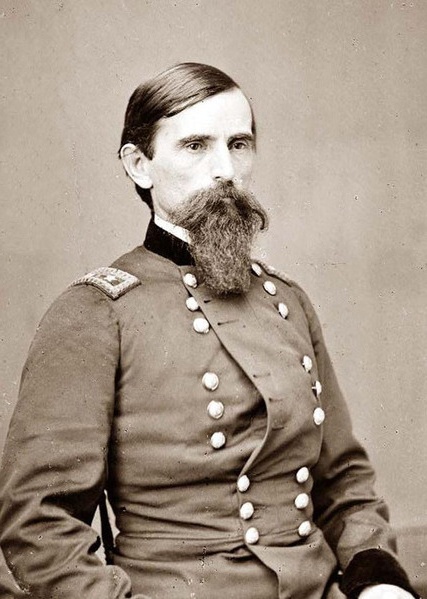 Backstory and Context
The Confederate Army moved upon the Commonwealth of Kentucky with great might beginning in June 1862 as part of what would come to be known as the Heartland Offensive led by Generals Braxton Bragg and Edmund Kirby Smith. The Confederacy had suffered some major defeats in territory south of Kentucky. Gaining position in, the previously neutral, Kentucky would hopefully distract Union troops from the southern states. After the capture of Frankfort, Kentucky and conquer of Union forces at Richmond, Kentucky, Confederate soldiers were looking to impose their force in northern Kentucky and Cincinnati, OH.
The threat to Cincinnati put northern leaders in a panic. The Mayor of Cincinnati ordered the closing of all business while Union General Lew Wallace invoked martial law in the city forcing Black men from their homes to assemble in northern Kentucky to build rifle pits and forts. Though the Black men would be paid at the same rate as white citizens laboring in the efforts to fortify the area surrounding Cincinnati, the Black citizens were rounded up like prisoners and forced to assemble at gun point. A judge from Cincinnati was placed in charge of the approximate 400 Black men. Upon his appointment to leadership in the efforts, Judge William Martin Dickson recognized the mistreatment of the men and allowed them to return to their families for the night so long as they returned to work the next day. Not only did they return the next day, they brought another estimated 300 Black men with them.
The work of these men, who would later be known as The Black Brigade, served to protect northern Kentucky and Cincinnati during a critical time in the Civil War. The marker standing in front of the municipal building of the city named after the fort they building serves as a reminder of the vigor in which men both Black and white fought for the Union cause.
Sources
http://explorekyhistory.ky.gov/items/show/96.


http://www.cincinnaticwrt.org/data/ohio%20in%20the%20war/1862%20Defense%20of%20Cincinnati/iv_defenses.pdf.


Additional Information