William Alexander Leidesdorff Statue
Introduction
On the busy streets of San Francisco, one may pass by a statue of William Alexander Leidesdorff without even knowing that those streets wouldn't have been there today without his contributions. Leidesdorff was the son of a Danish Jewish sugar planter and a Black plantation worker and migrated to California in 1841. While living there, Leidesdorff was a pioneer of growth in the city. Leidesdorff lived a brief time on the west coast before he passed away at the very young age of 38. With his successful merchant work and many business investments Leidesdorff is considered the first person of African descent to be a millionaire.
Images
Portrait of Alexander Leidesdorff 1810- 1848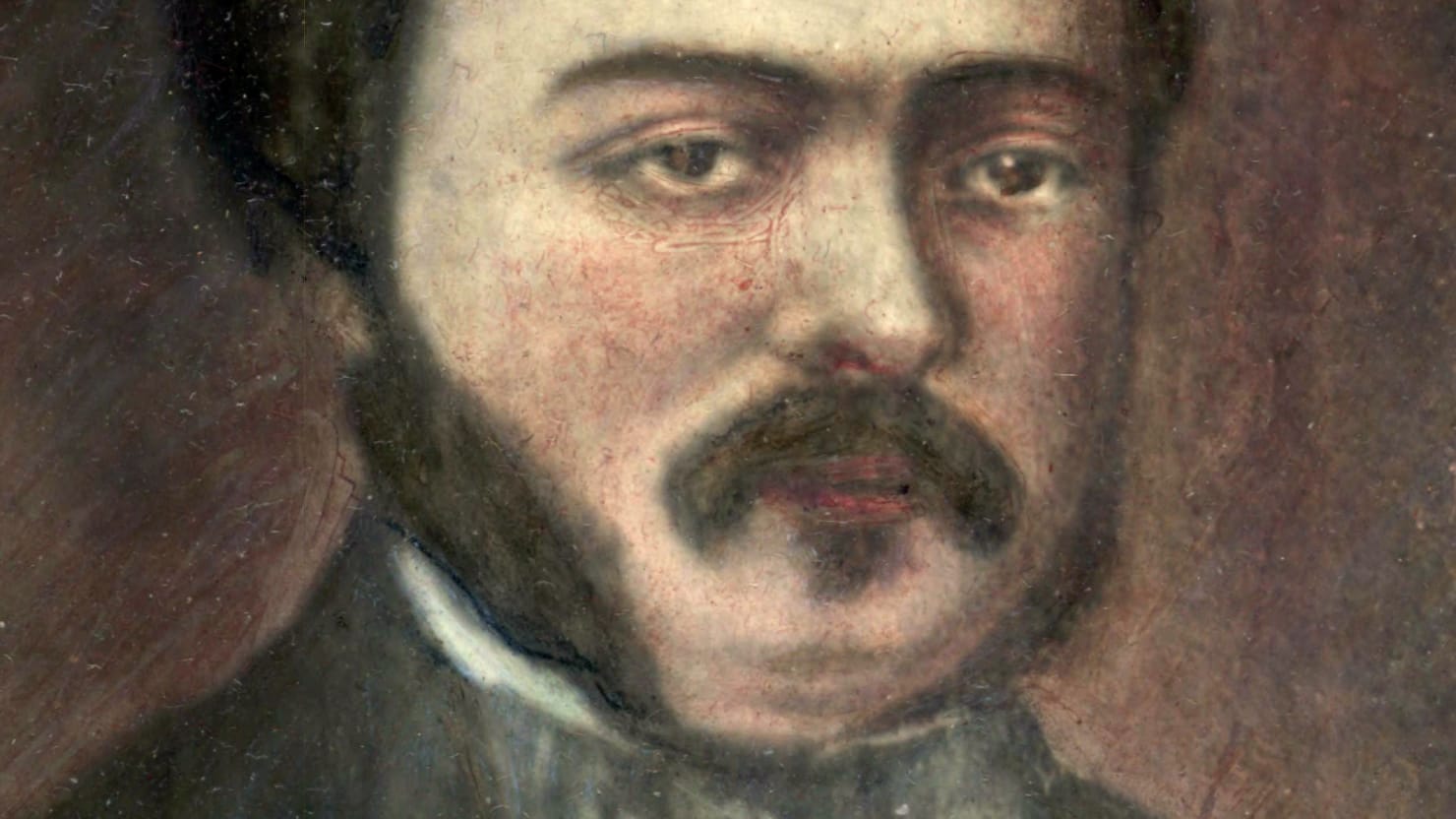 Portrait of Alexander Leidesdorff 1810- 1848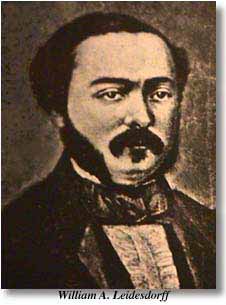 Statue of Alexander Leidesdorff, sculpted by Bay Area artist Bruce Hasson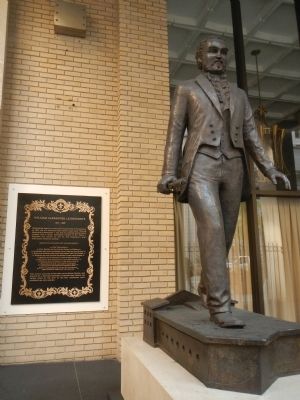 Plaque behind the statue of Leidesdorff describing his many accomplishments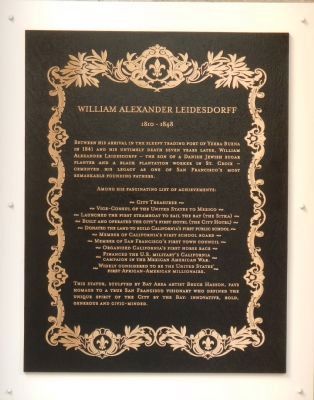 Photograph of the First African American Millionare, William Alexander Leidesdorff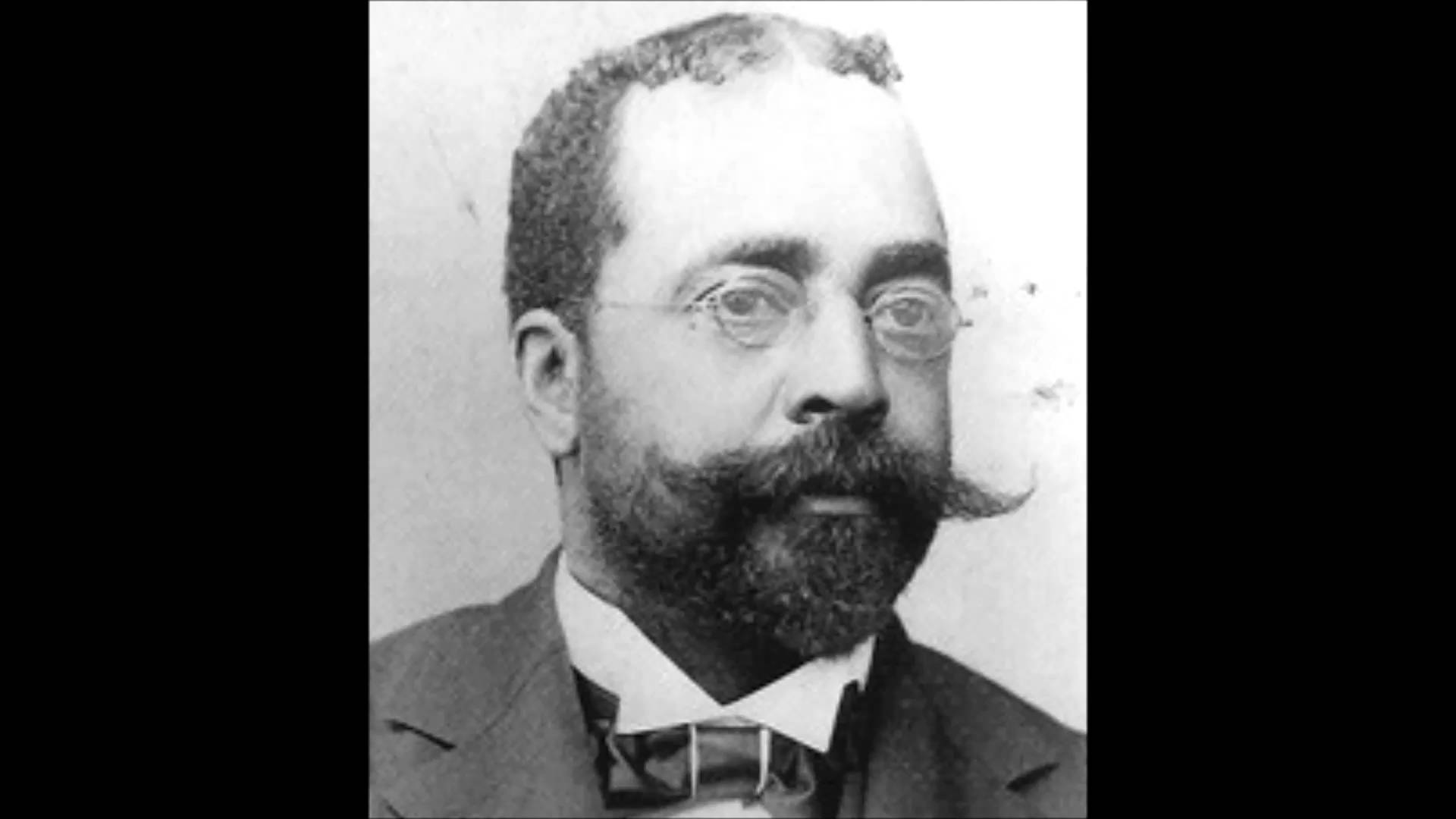 Backstory and Context
Alexander Leidesdorff was born in 1810 on the island of St. Croix in the Danish West Indies. As a young man, Leidesdorff left the islands and ventured to New Orleans. There he became a master of the boat, Julia Ann which sailed between New Orleans and New York. Shortly after he had his sights on the coast of California. He landed in Yerba Buena Cove and settled in the small town in 1841.
Leidesdorff only live in California for eight years but in that time, achieved a number of "first" while there. He launched the first steamboat to sail on San Francisco Bay, The Sitka. He built the city's first hotel, City Hotel and built the first shipping warehouse. Leidesdorff also gave his attention to the politics of the town and was elected the Vice- Consul of the United States to Mexico making him the first African American diplomat. He also donated some of his land in the town to build California's first public school and was elected to be on the first school board in 1847.
In 1848 Leidesdorff died of brain fever leaving a large estate behind and the title of San Francisco's wealthiest man. That same year, gold was discovered on his property raising its value to over a million dollars which is more than $30 million today. Leidesdorff was beloved by his community and received high honors and respect at his funeral. He was a visionary and actively aided in transforming the undeveloped city of San Francisco into the great city it is today.
Sources
Swackhamer, Barry. William Alexander Leidesdorff. The Historical Marker Database. https://www.hmdb.org/marker.asp?marker=73070.

Thurman, Sue Bailey. WILLIAM ALEXANDER LEIDESDORFF. Virtual Museum of the City of San Francisco. http://www.sfmuseum.net/bio/leidesdorff.html.

Washington, Guy M.. Leidesdorff, William Alexander (1810-1848). Black Past. http://www.Blackpast.org/aaw/leidesdorff-william-alexander-1810-1848.

Troy, Gil. America's Forgotten First Black Millionaire And Inventor of San Francisco. Daily Beast. https://www.thedailybeast.com/americas-forgotten-first-Black-millionaire-and-inventor-of-san-francisco.

Parker, Elizabeth L.. William Leidesdorff Unfinished History. Found SF. http://www.foundsf.org/index.php?title=William_Leidesdorff.


Additional Information