Hale Farm & Village
Introduction
The Western Reserve Historical Society operated Hale Farm and Village as an outdoor living history museum. Visitors can tour the village, see animals, and experience life as it was in the mid-1800s. The complex includes farm animals, pastures, gardens, and historic houses with historical interpreters dressed in period costume. The area is part of the National Register of Historic Places. The area was purchased by the Hales in 1810, was run by the Hale family for almost 150 years, and has been owned and operated by the Western Reserve Historical Society since the 1950s. The site today has 34 historic structures, including eight that were built by three generations of the Hale family. The site is within the boundaries of Cuyahoga Valley National Park.
Images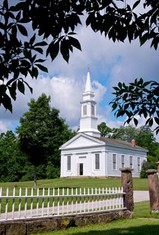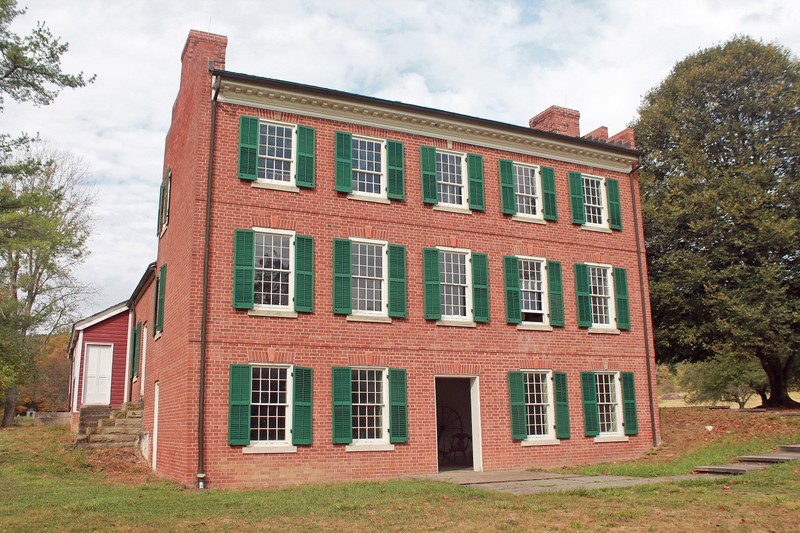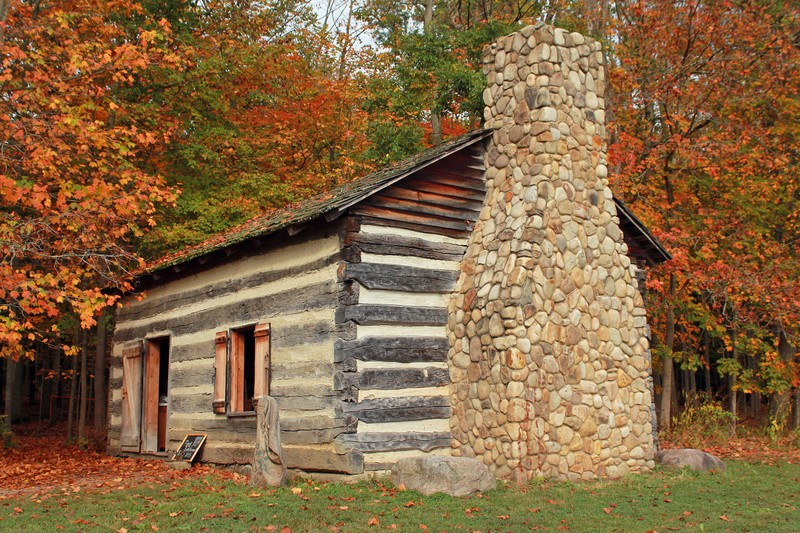 Backstory and Context
Jonathan Hale purchased 500 acres in the Cuyahoga Valley from the Connecticut Land Company in 1810, a portion of land known as the Western Reserve. That same year, he made the 600-mile journey to his family's new property, and found a squatter living there. But after trading his horses and wagon to the squatter for the cabin the squatter had built, he began clearing the land, and it wasn't long before the rest of the Hale family arrived.
Among the buildings on the site is the original Hale House, built in 1825, with modifications made in 1830 and 1840. The three-story house features a gable roof and chimneys on both the south and north ends. There have been few major changes to the building, which is on the National Register of Historic Places. According to the NRHP, "It bespeaks the life and livelihood of a pioneer family whose accounts, letters, diaries and other papers are preserved and available to the public."
Clara Belle Richie, great-granddaughter to Jonathan Hale, bequeathed the farm to the Western Reserve Historical Society in 1956. In her words, "Hale Farm is to be established as a museum so that the greatest number of persons might learn about the history and culture of the Western Reserve." It opened in 1958. At first, the museum consisted of the family home and a barn that displayed old farming equipment, but the site quickly transformed.
Schoolchildren and families came from all over to learn about traditional farming methods and traditional crafts. The site transformed from a family farm to a living history museum, and a historic village was late constructed. The recreated village is called Wheatfield.
Over the next 30 years, historic structures were moved to the site to preserve the history of the Western Reserve as well as offer space so that people see hundreds of collection pieces kept and preserved by the Western Reserve Historical Society.
Sources
History of Hales, Western Reserve Historical Society. Accessed June 8th 2020. https://www.wrhs.org/history-of-hales/.
Hale House, National Register of Historic Places. Accessed June 23rd 2020. https://npgallery.nps.gov/NRHP/GetAsset/03b9a7ef-e9b9-478c-a557-18fdf156857d.
Image Sources
Franklin Clark

Franklin Clark

Additional Information