The Cleveland Place
Introduction
The Cleveland Place is a stately two story brick home just outside Versailles, KY. It was built by William Cleveland after purchasing an estate previously owned by the Crittenden Family. John Crittenden, former Governor of Kentucky, US Senator, and Attourney General of the US was born in a cabin that still resides on the site (although moved from it's original location). The Crittenden Cabin has been restored and is on the National Register of Historic Places. The Cleveland Place was built in 1854 and the Cleveland Family lived there for thee quarters of a century. The home and 70 acre property became home for the historic Massie School (A Prep School for boys) in 1922, where it was developed into a campus. The campus then was utilized and expanded by the Kentucky Methodist Children's Home after they relocated to the property in 1931, where they remained until it was sold this year (2017) to Frontier Nursing University. Frontier Nursing University intends to restore the Cleveland Place as the centerpiece to the relocation of their main campus.
Images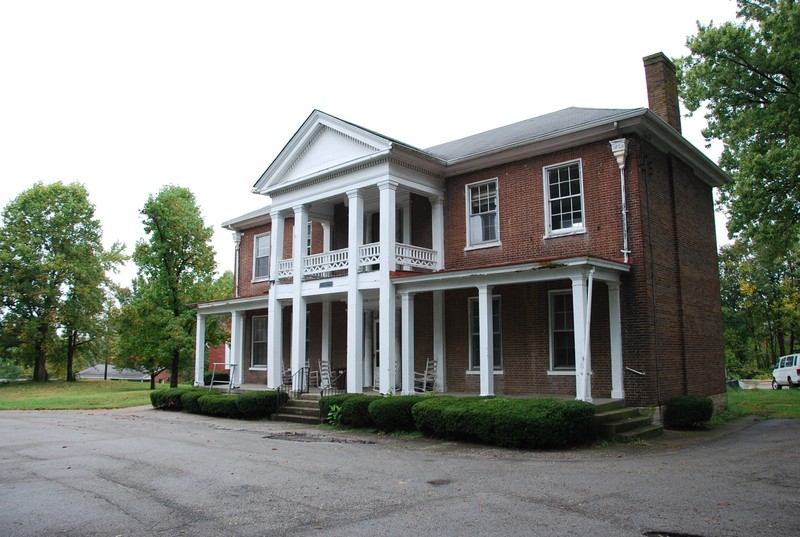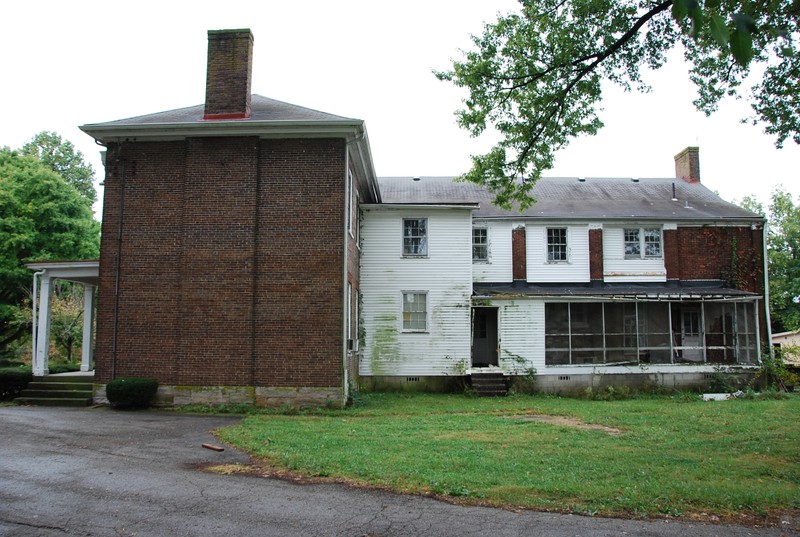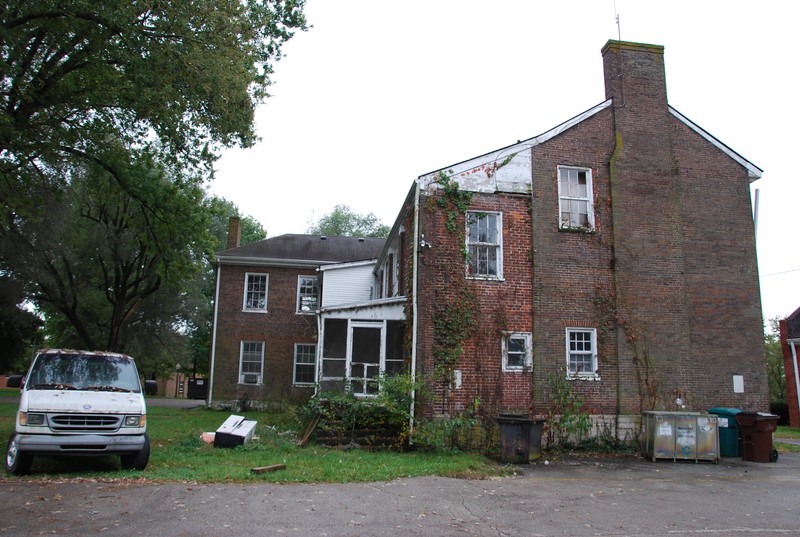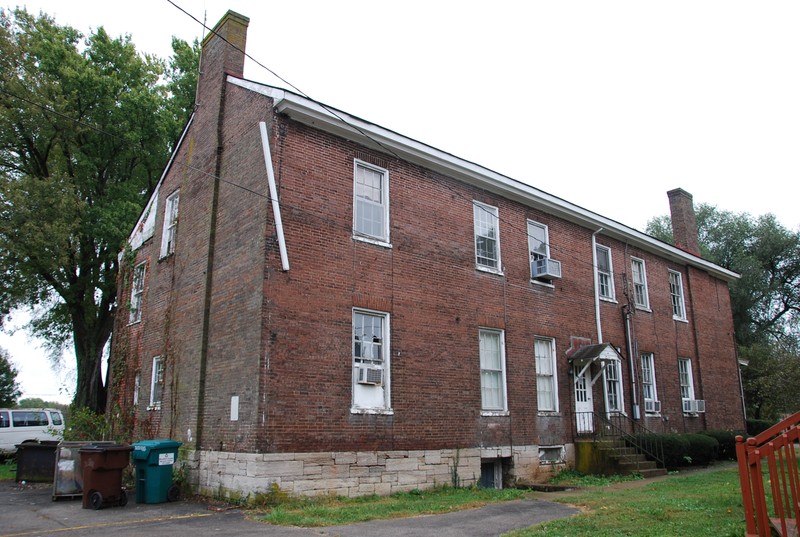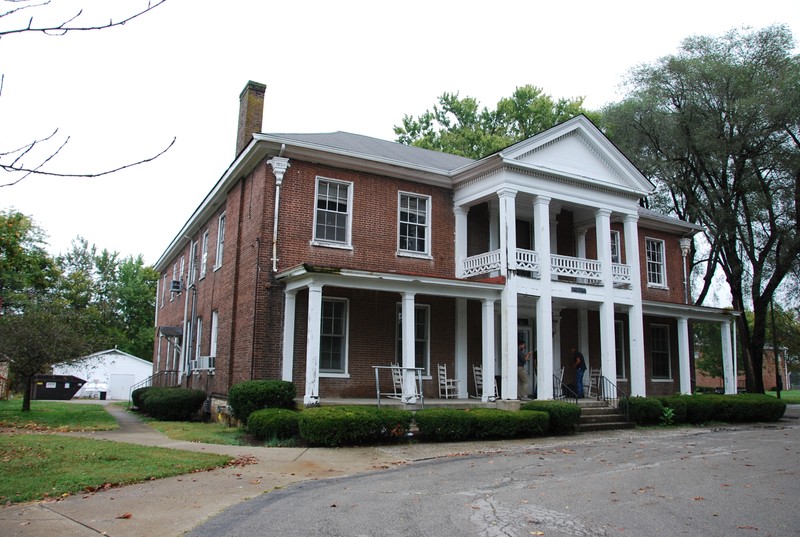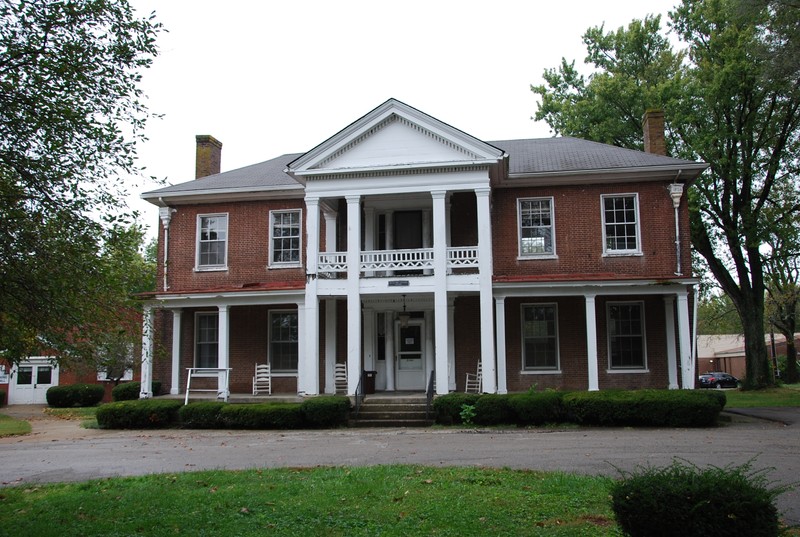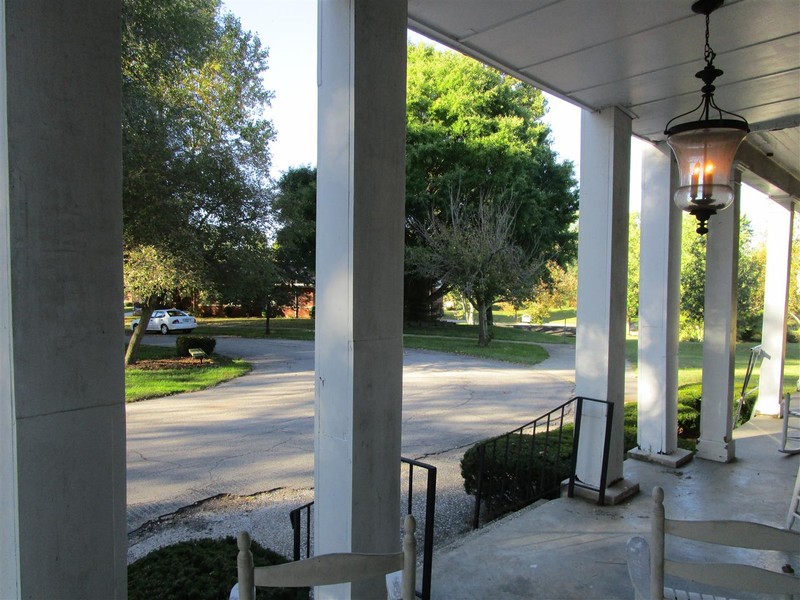 Cut Limestone - Random Ashlar Foundation Detail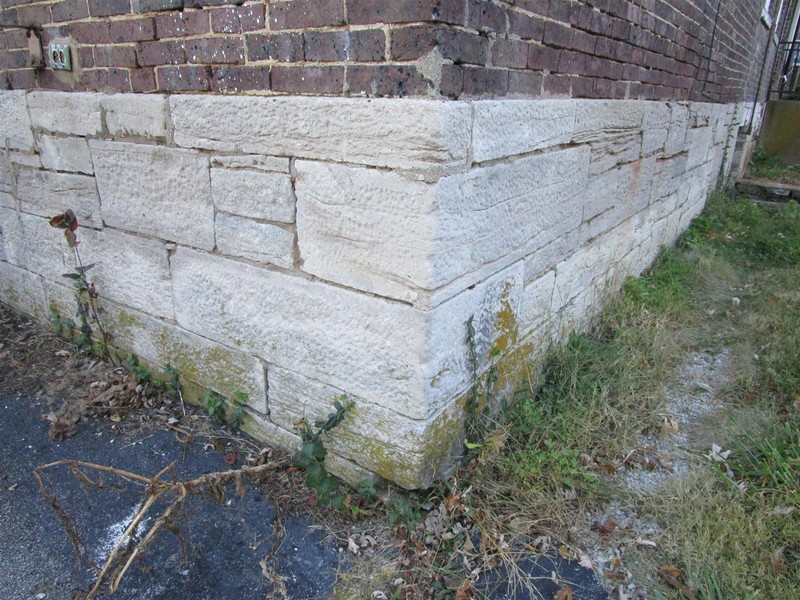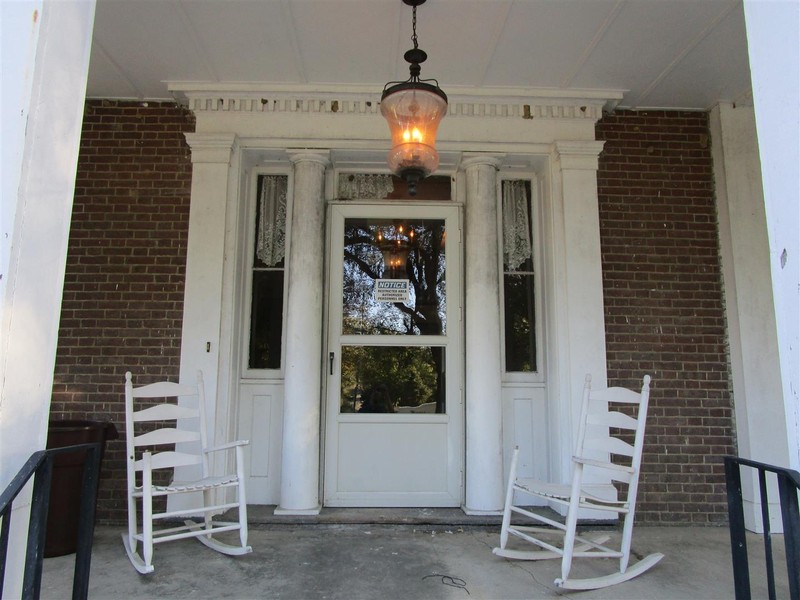 Decorative Roof Collector Box Detail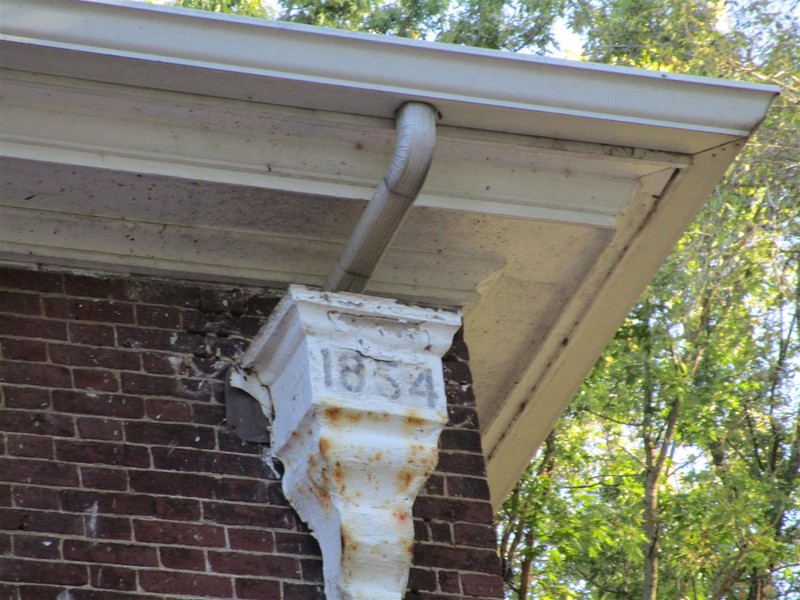 Second Story Balcony Railing and Single Story Porch Roof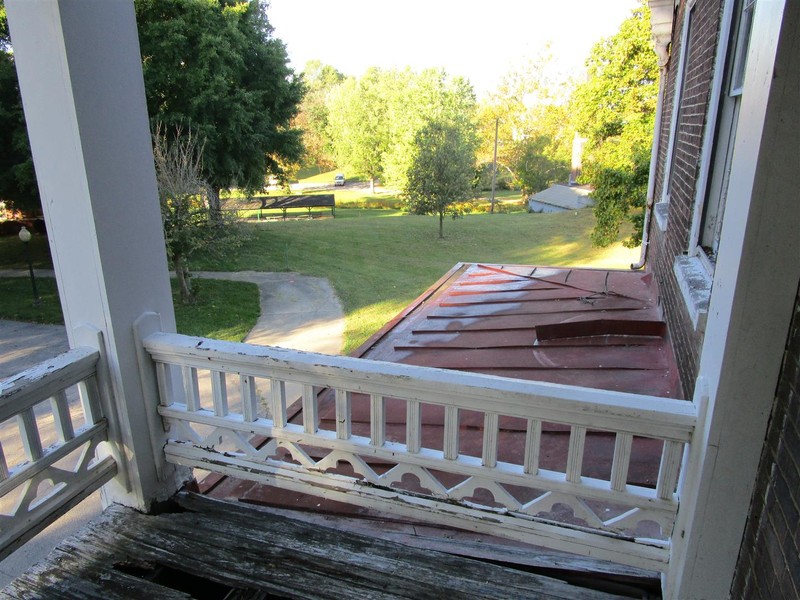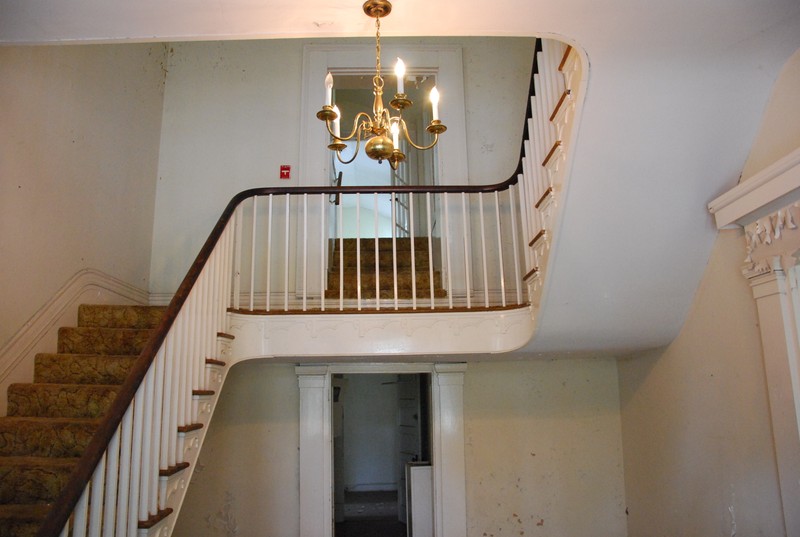 Decorative Wood-work detailing at Grand Stair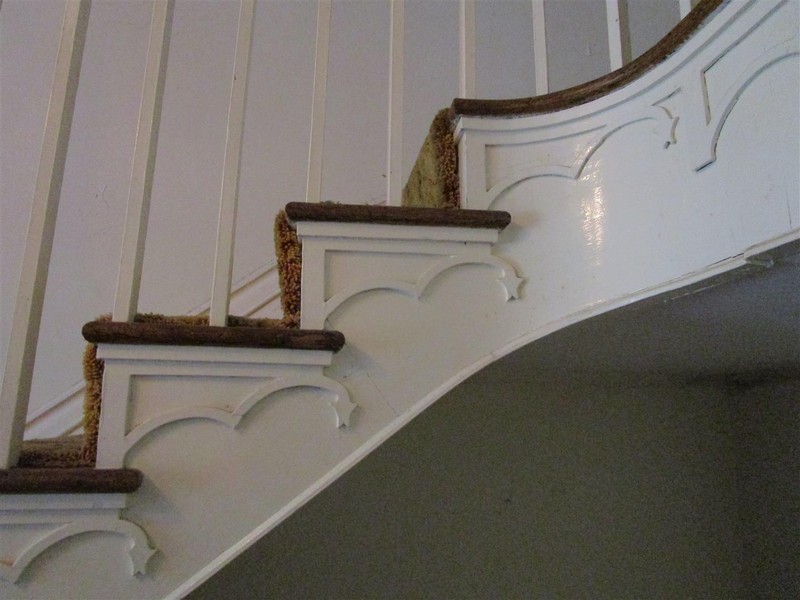 Ground Floor Door Casing and Baseboard Detail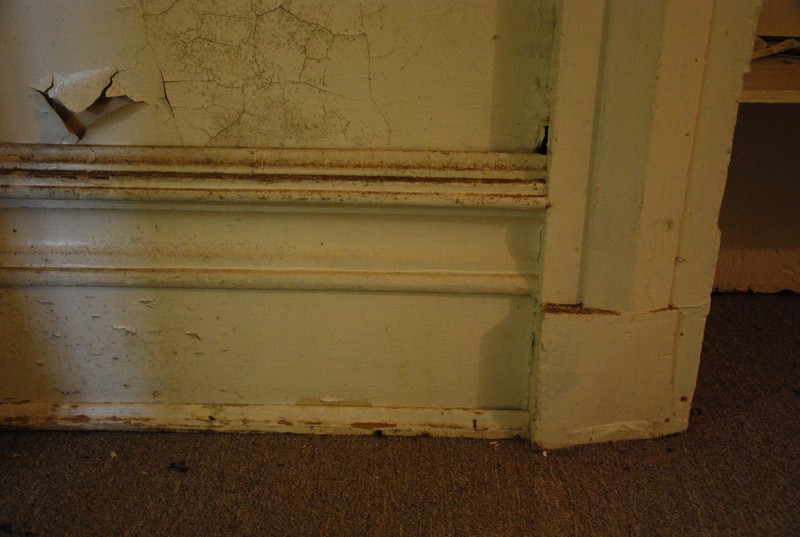 Decorative Ground Floor Door Casing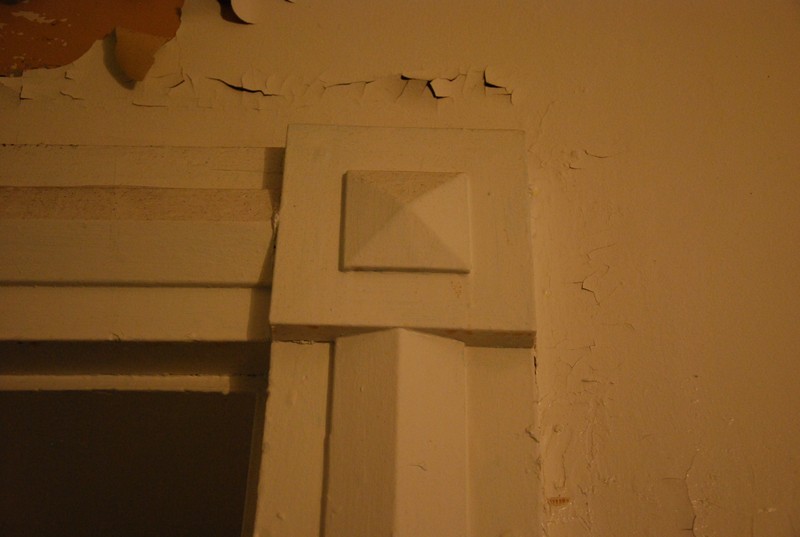 Interior Decorative Door Casing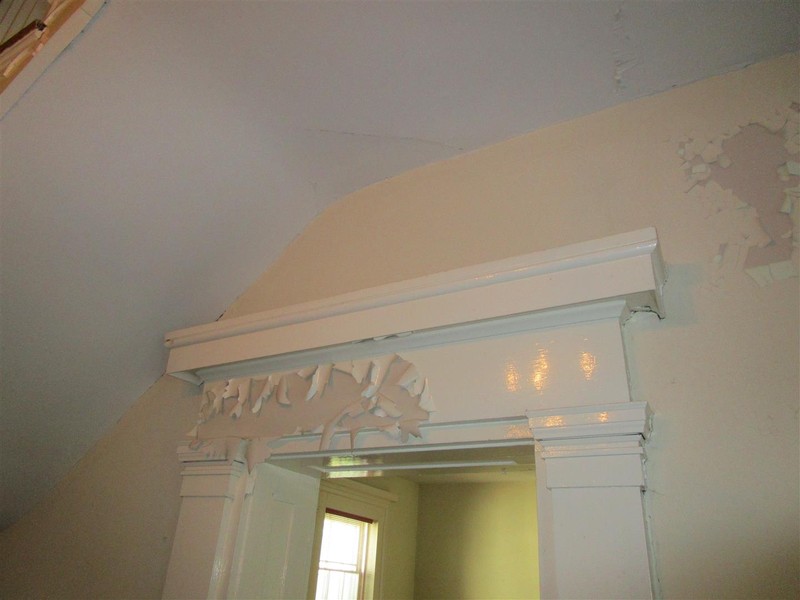 Interior Decorative Door Casing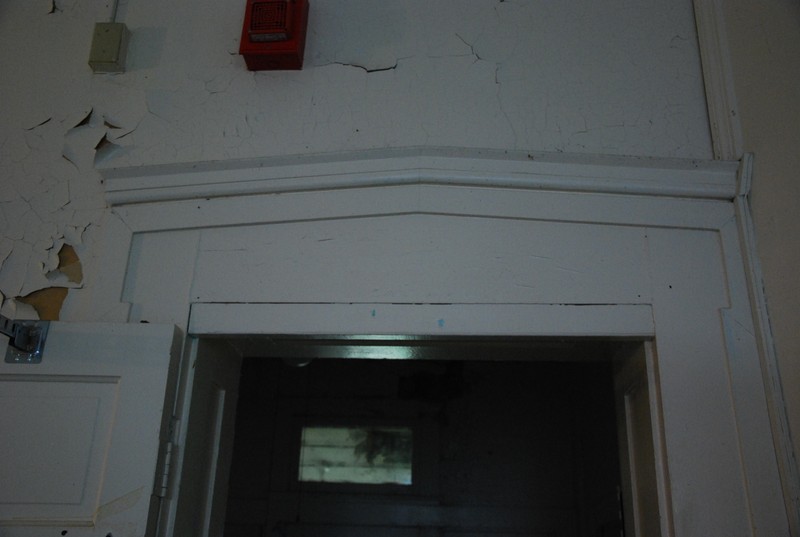 Cleveland Place Site Plan - Also showing relationship to Crittenden Cabin as currently relocated on site.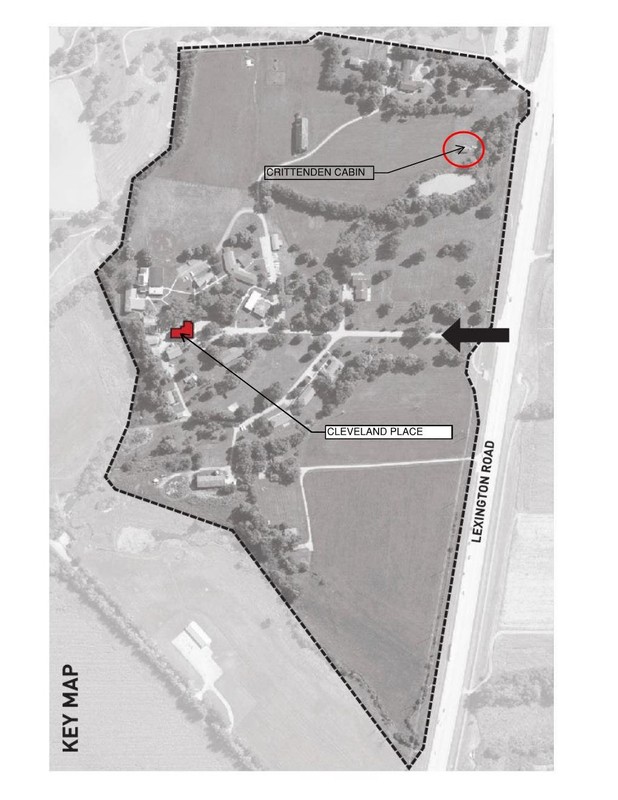 Measured Drawings of both First and Second Floors per Field Measurement, Fall 2017.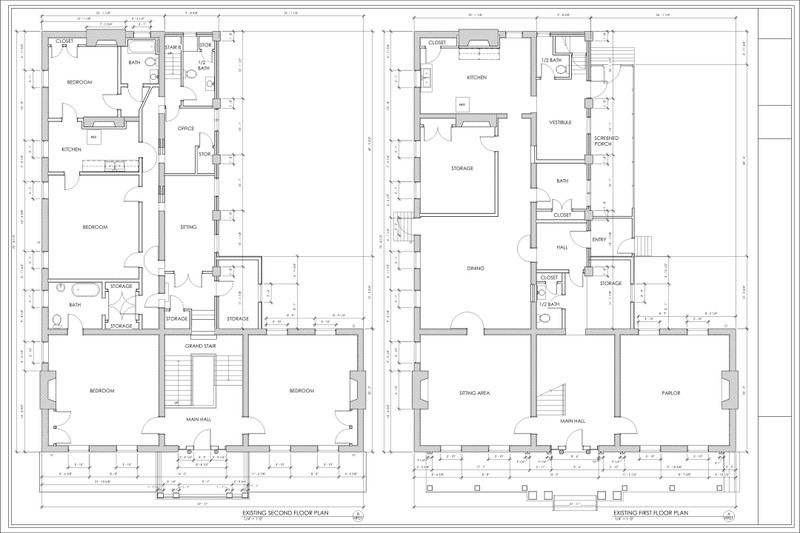 Historic Photo of Estate during ownership by the Massie School in 1924.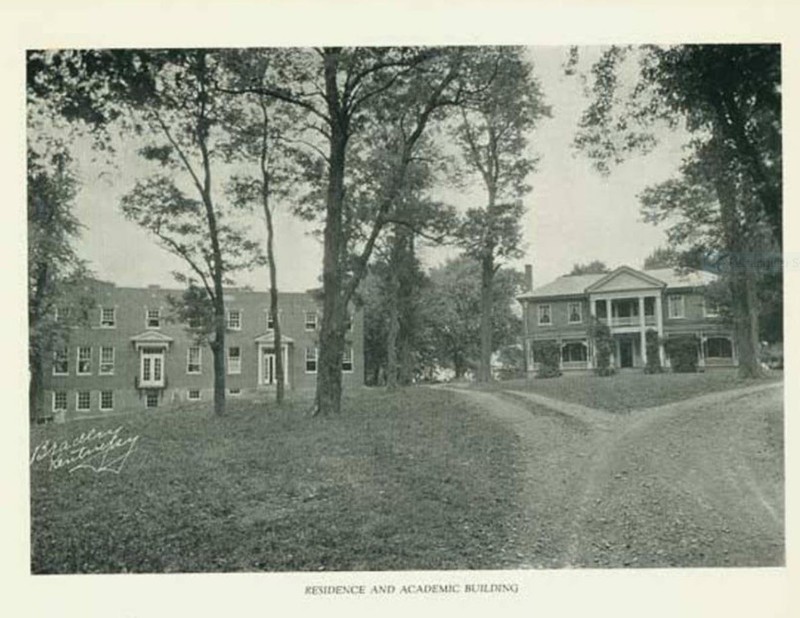 Historic Photo of Massie School Students and Faculty in front of Cleveland Place (Note decorative woodwork, no longer present on Porch) 1924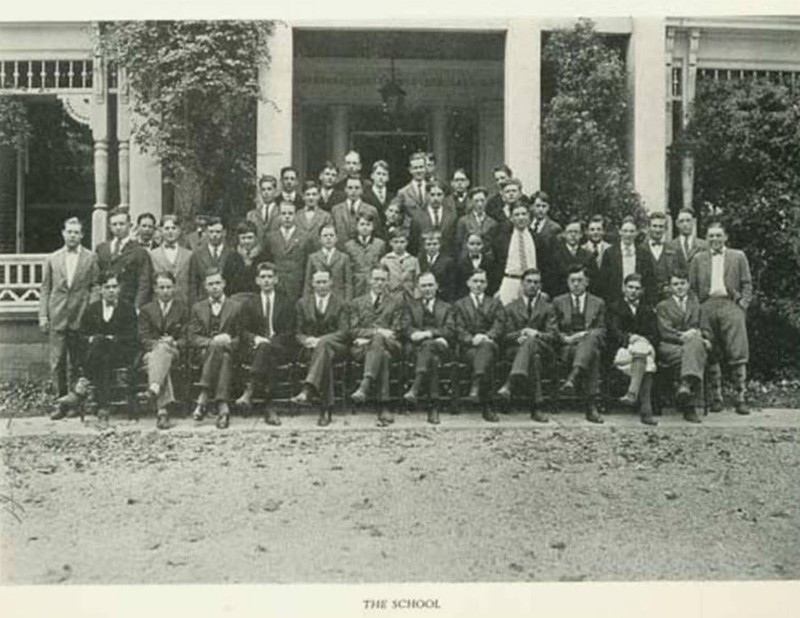 Historic Photo of Main Hall. Note: there is no doorway at stair landing. 1924.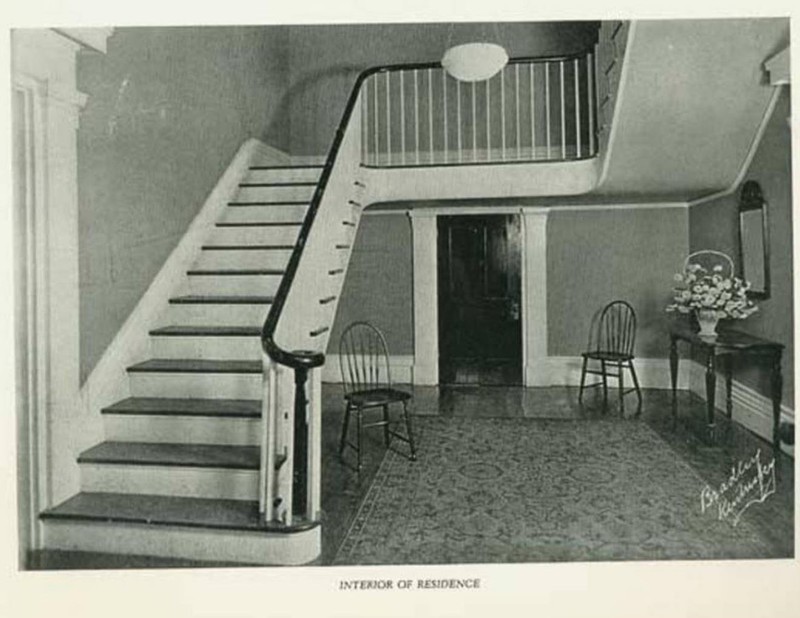 Historic Photo during ownership by Massie School. Main Dining Room. 1924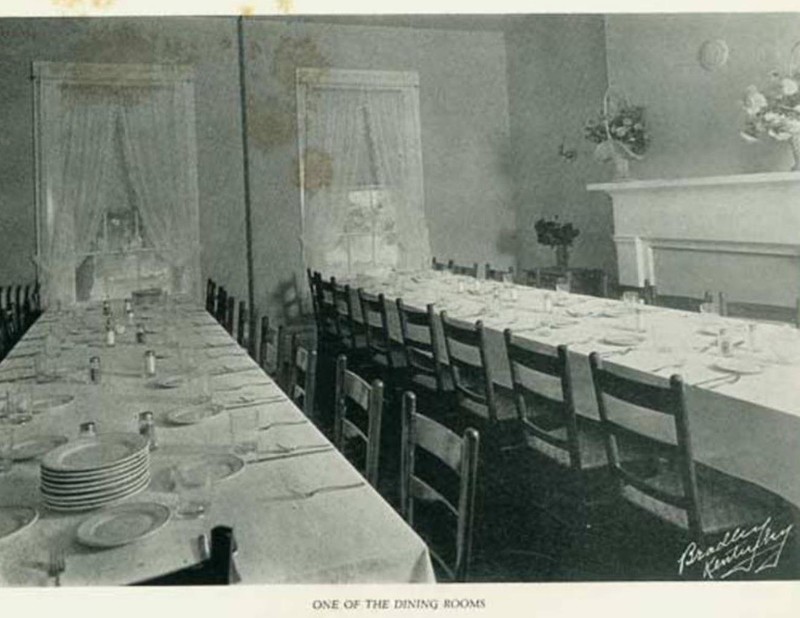 Historic Photo during ownership by Massie School. Common Room. 1925.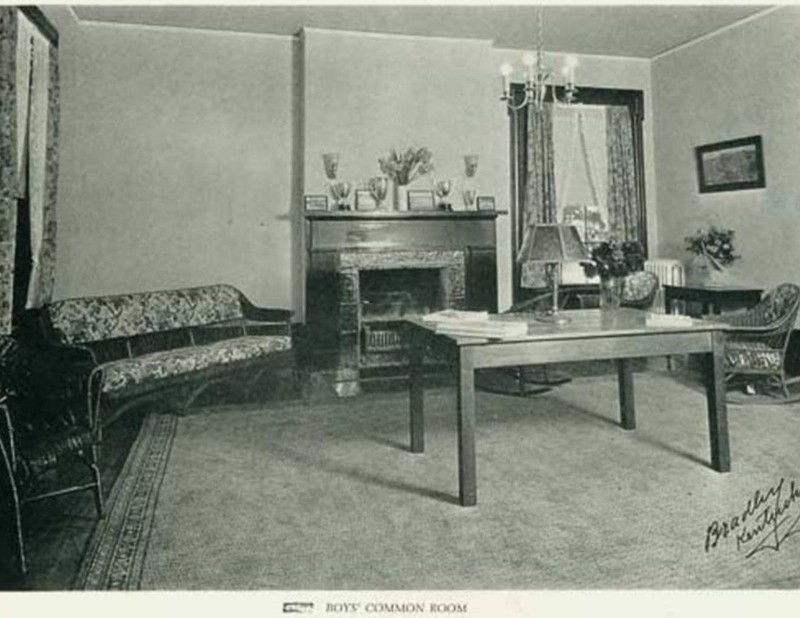 Two-Story Front Porch & Portico Detail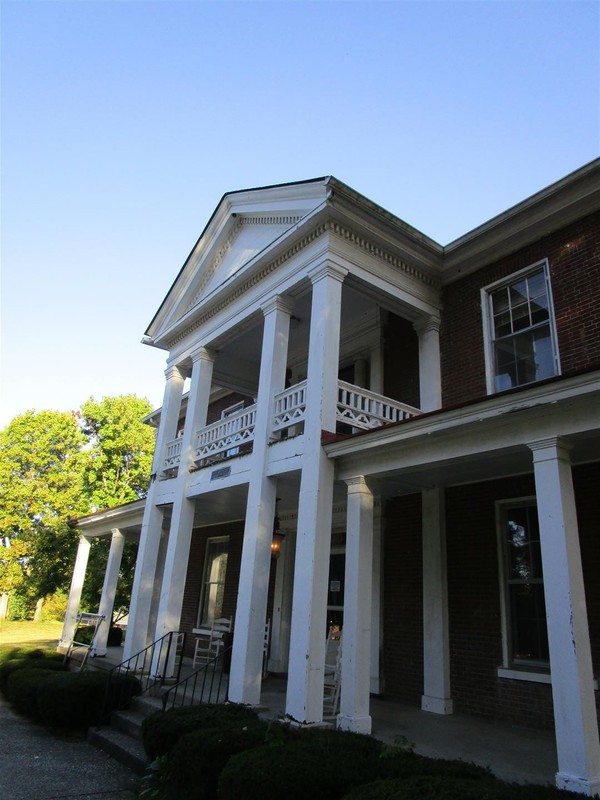 Brick Coursing Pattern Detail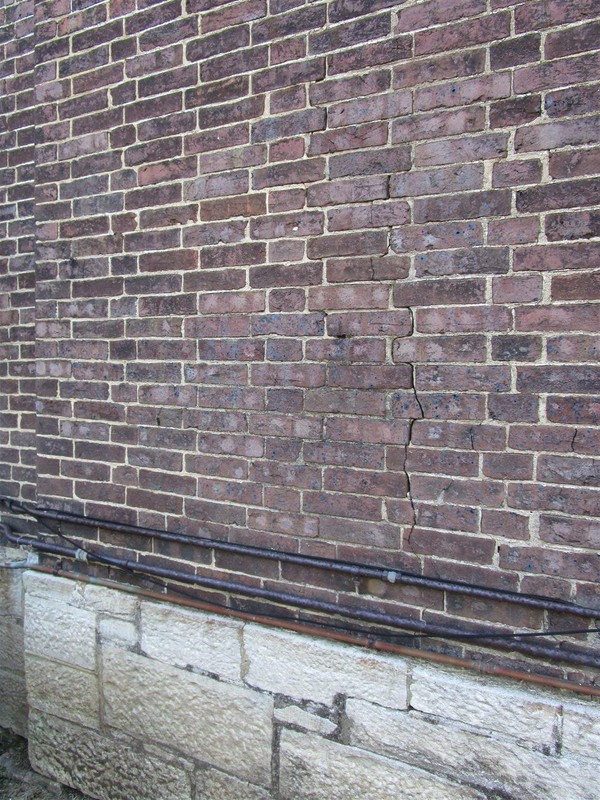 Condition of Wood Windows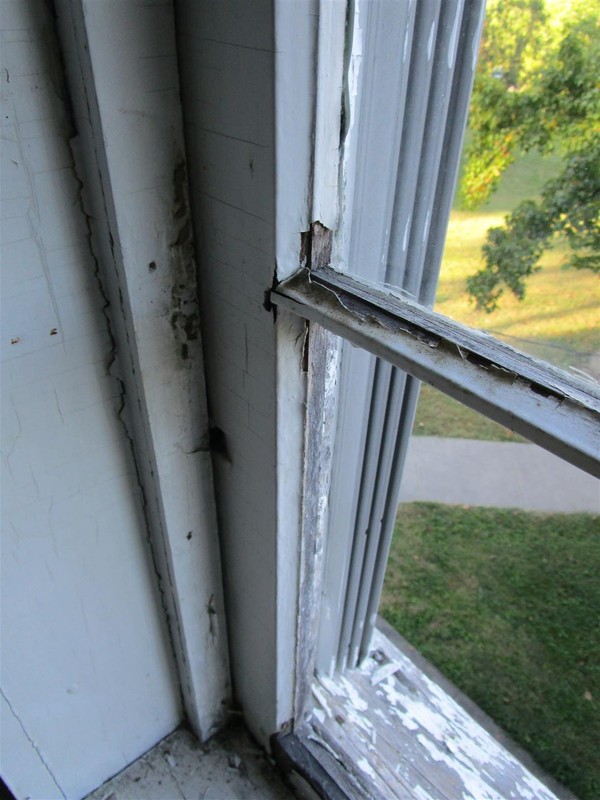 Arched Interior Doorway (Second Floor)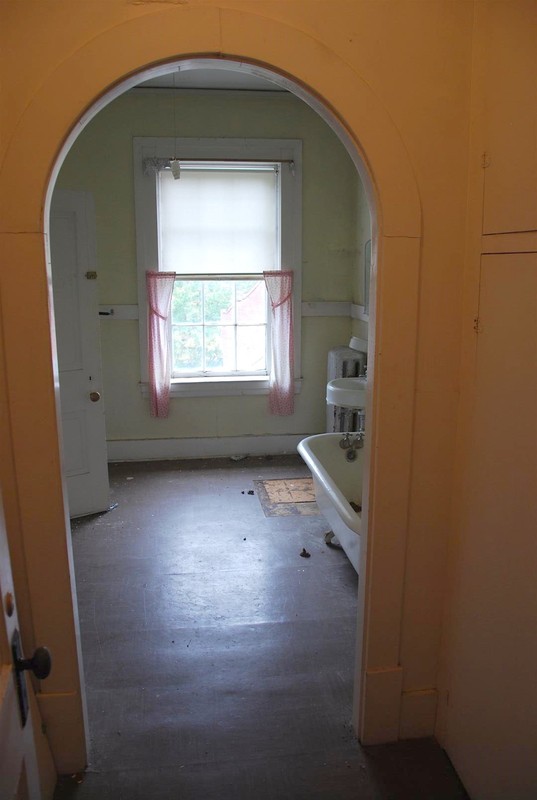 Interior Fireplace Mantel, Typical Window Casing, Door Casing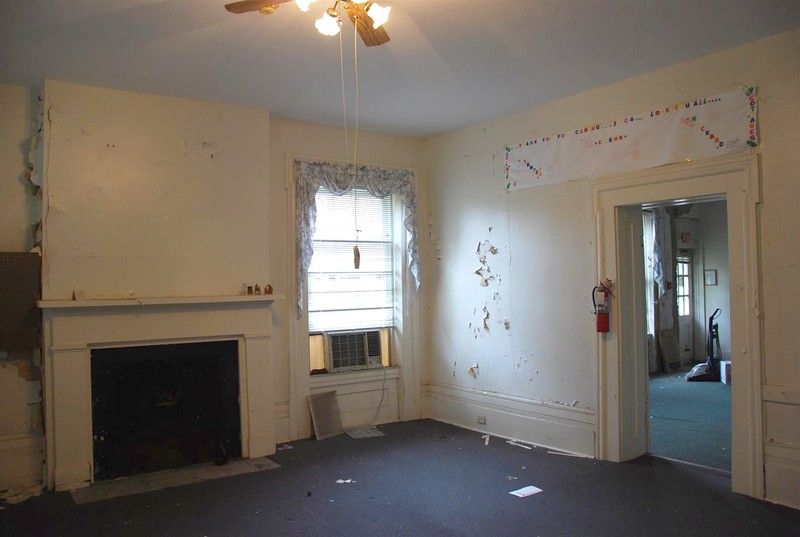 Interior Fireplace Mantel, Typical Window Casing (and paneling below window)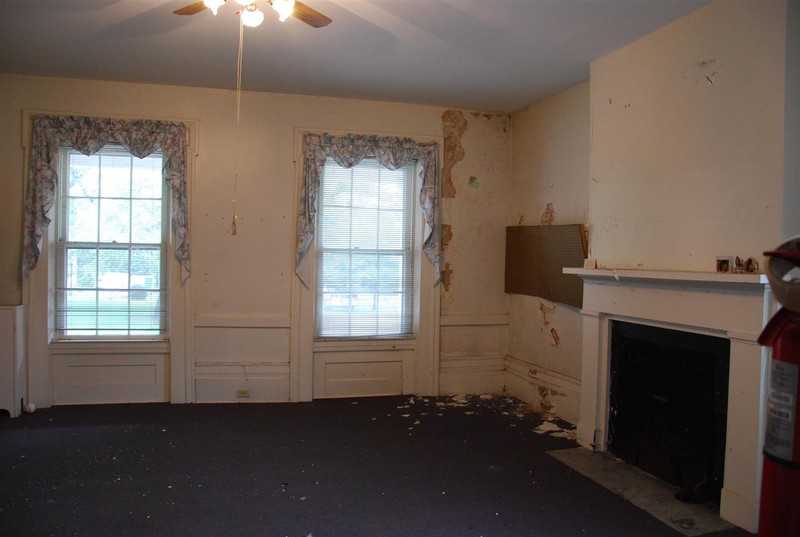 Rear Stair (Likely not original). Note brick column in corner (Likely support for two story "sleeping porch" originally)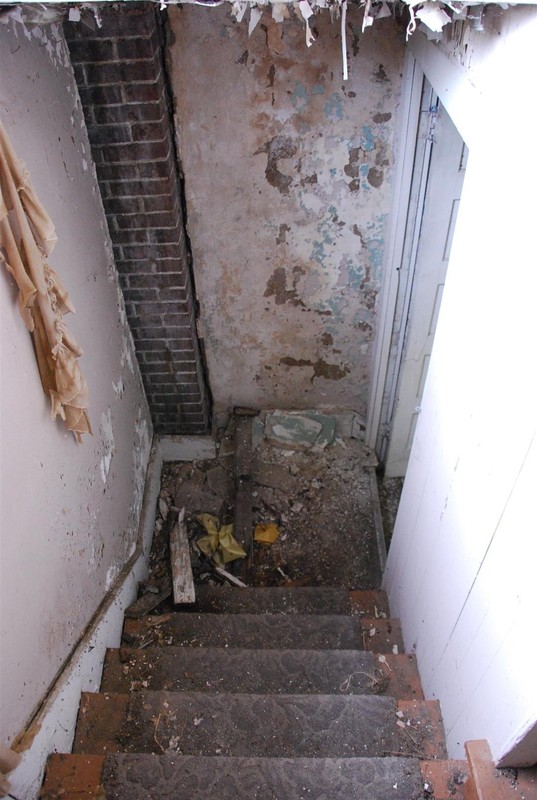 Second Floor Corridor (Note infilled doorways (previously leading to original 2 story sleeping porch)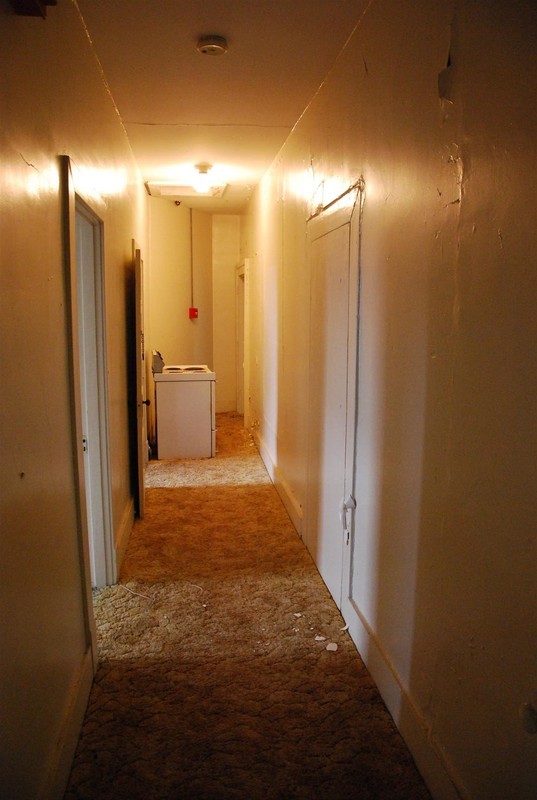 Typical Radiator (source of heat throughout house) and view of original wood flooring.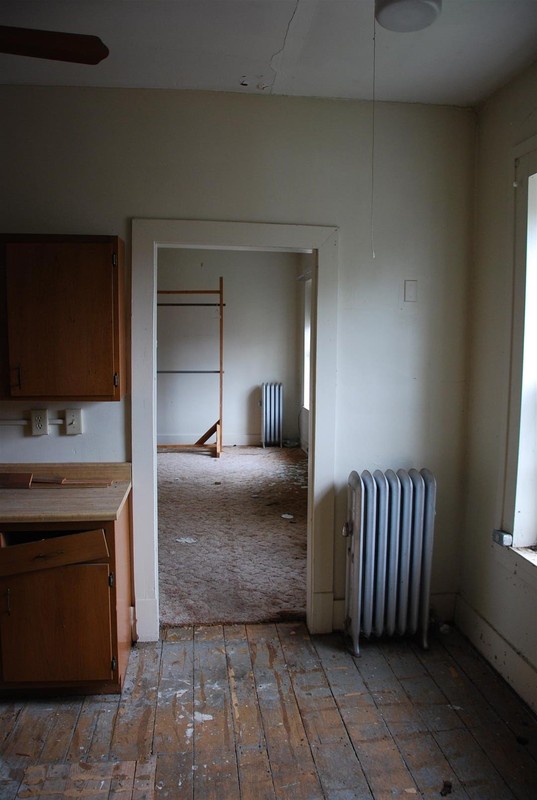 Second Floor Interior image with fireplace mantel and typical window casing and base located throughout upper floor)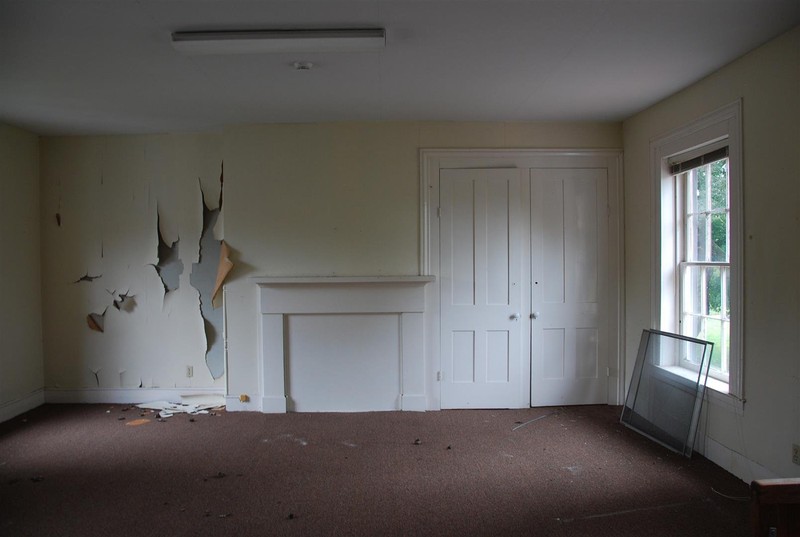 View of Grand Stair - including later addition of Doorway at Landing.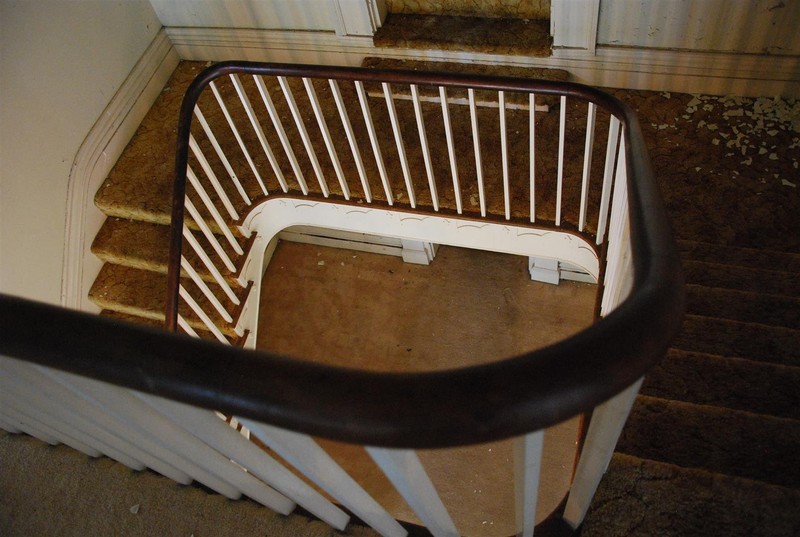 Detail of added stair and Doorway off of Grand Stair Landing.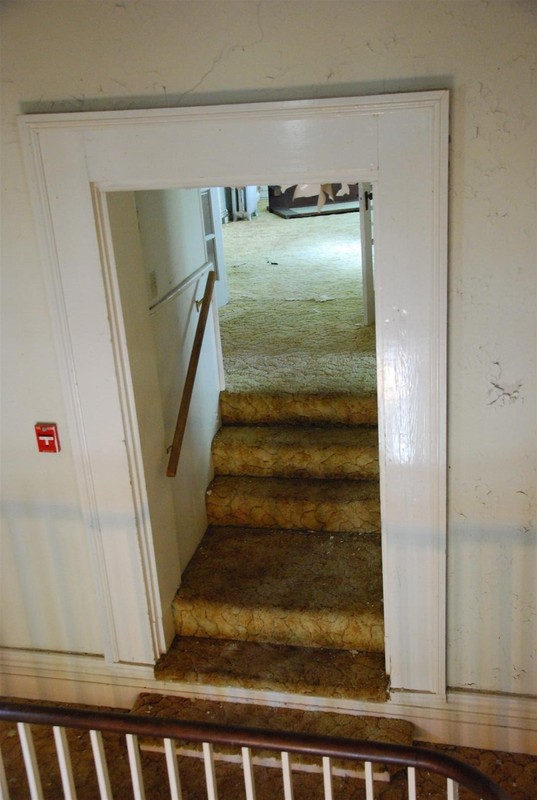 View of Interior Casing, Transom, and Sidelights at First Floor Main Entry.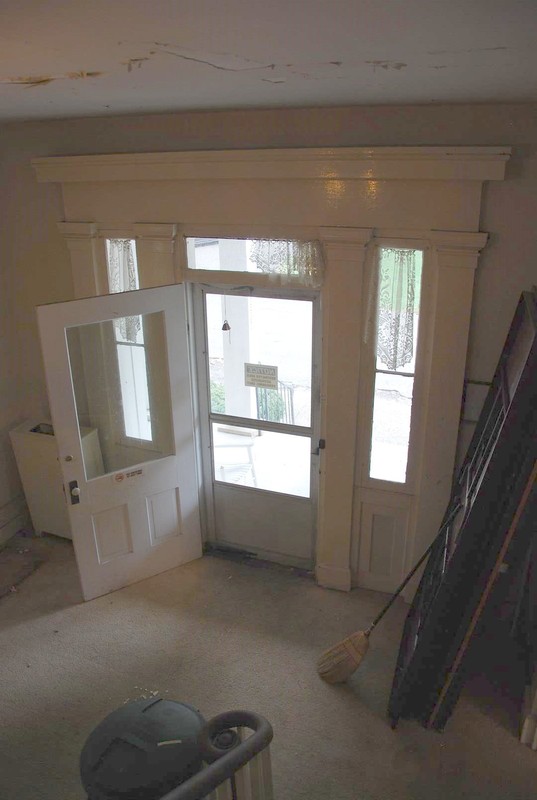 View showing Cantilevered Grand Stair and Decorative Door Casing in Main Hall.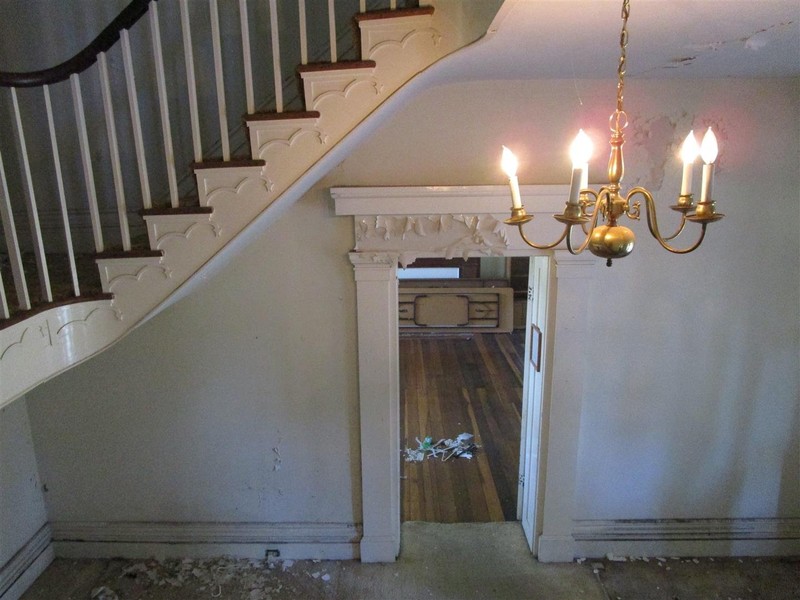 Example of Infilled Doorway with shelving (previously stepping out into sleeping porch)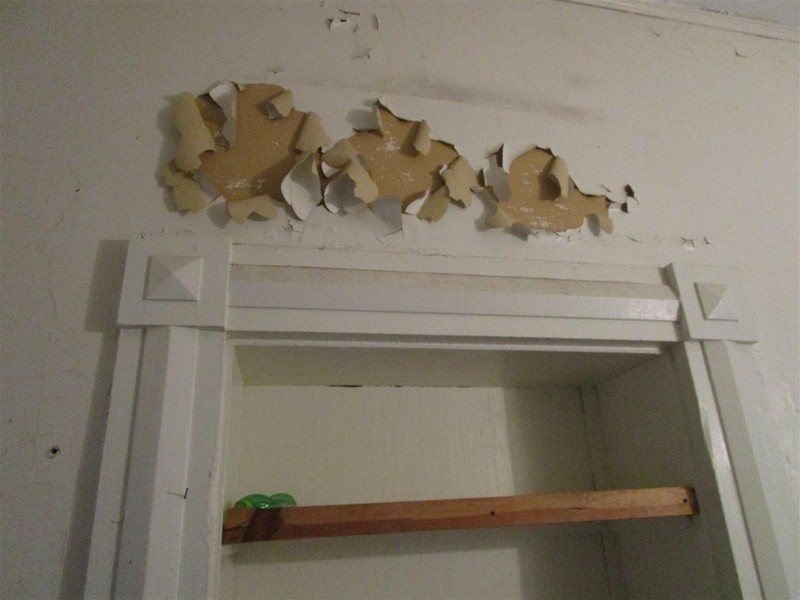 View of lower level Mantel, Window Casing, and refinished wood floors.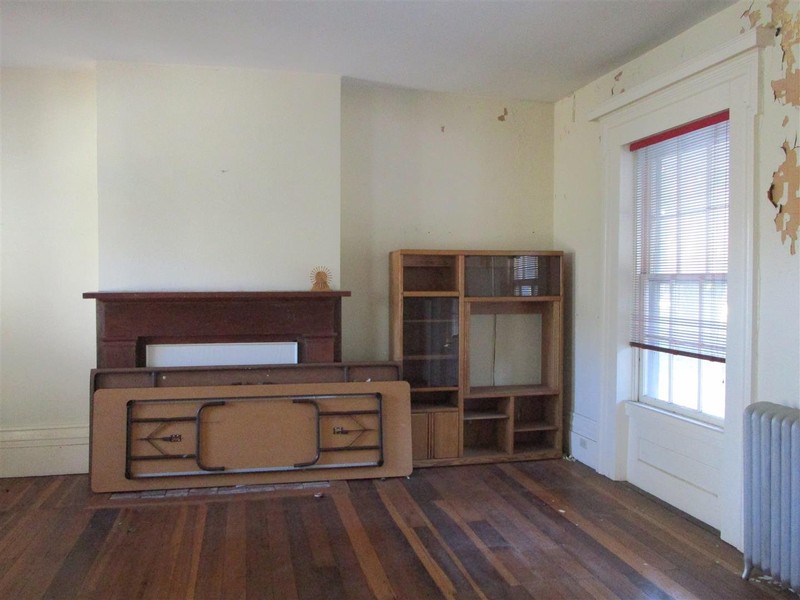 View through Main Hall. (Likely originally an exterior door exiting onto 2 story sleeping porch)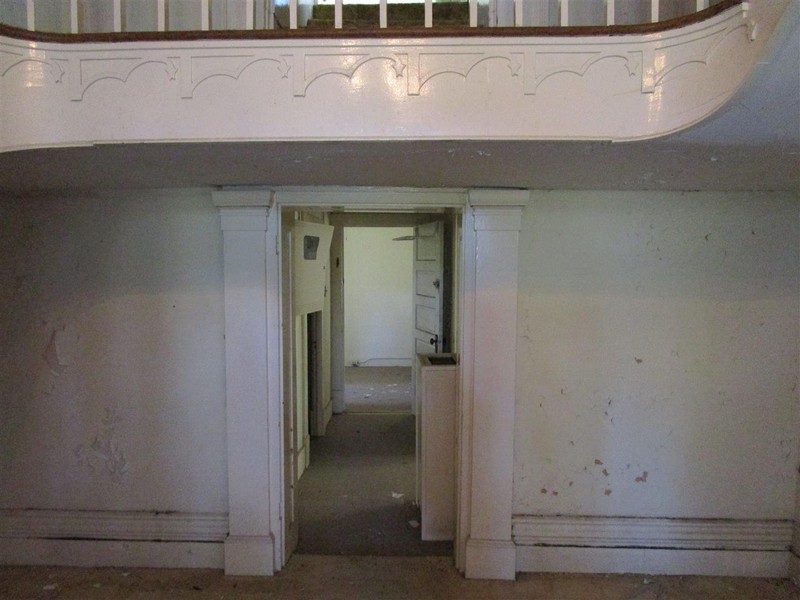 Example of Infilled Fireplace with added walls to create a storage room within the original Dining Room Space.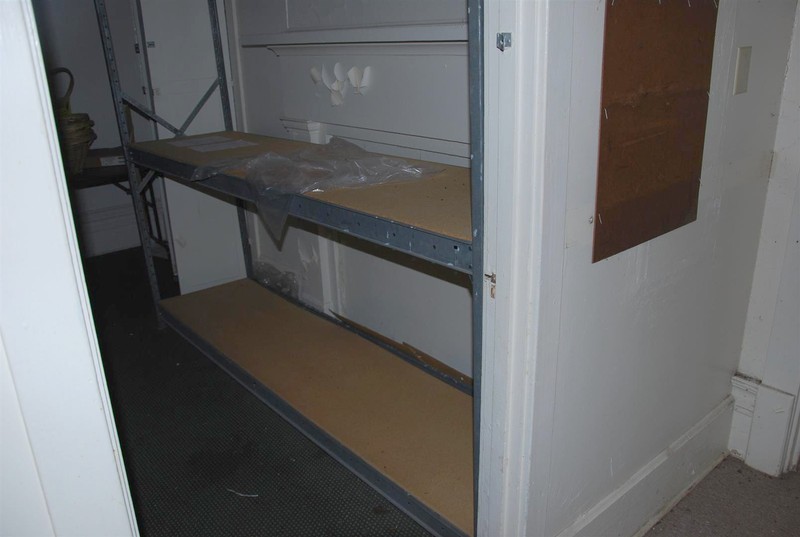 Image of Added storage room within original Dining Room.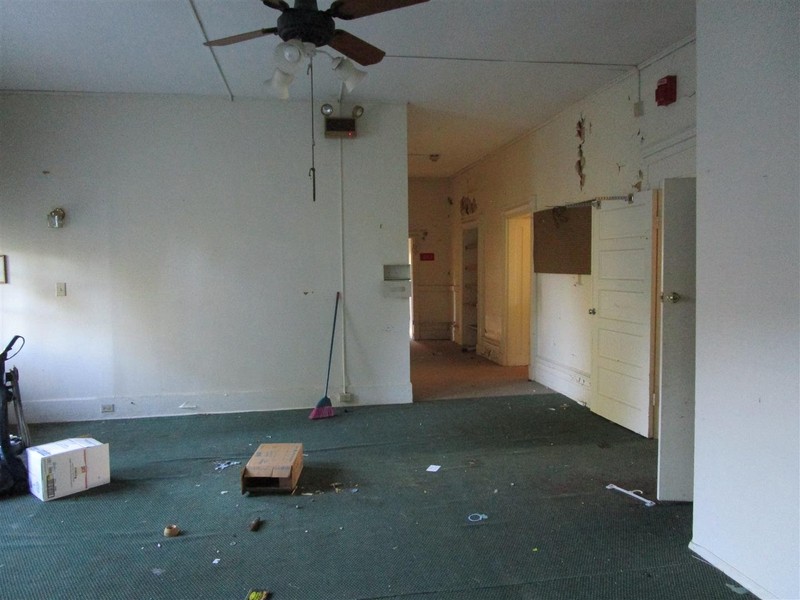 Infilled Second Floor Sleeping Porch (View at top of Added run of stairs off of Grand Stair Landing)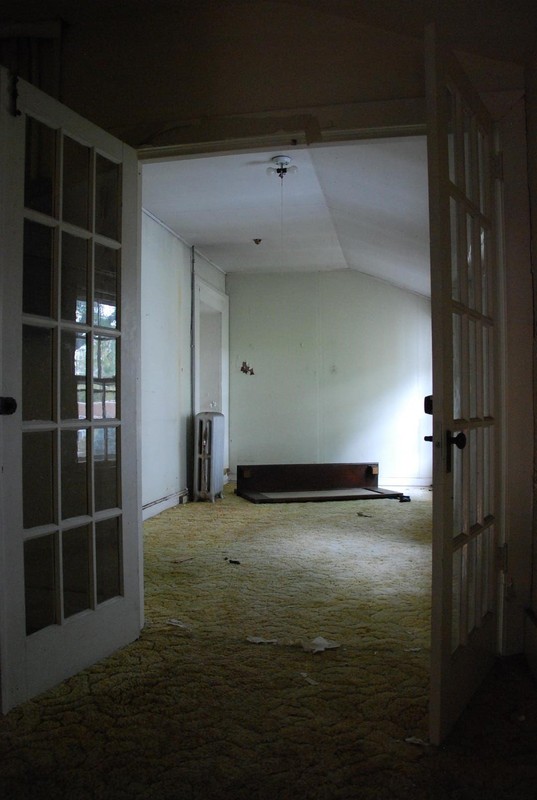 Added Wall construction and windows Between Support Columns at Second Floor to enclose Sleeping Porch)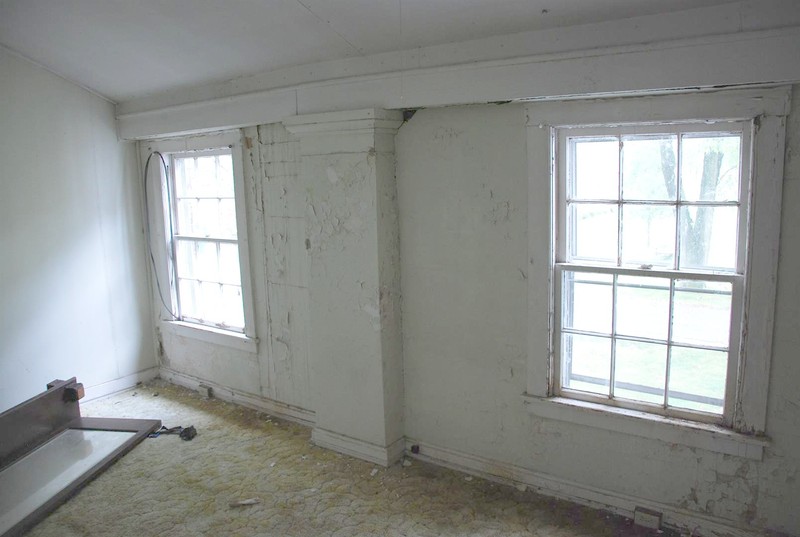 Infill Walls and floor coverings at rear of Second Floor Sleeping Porch infill. (Photo taken at top of Rear Stair)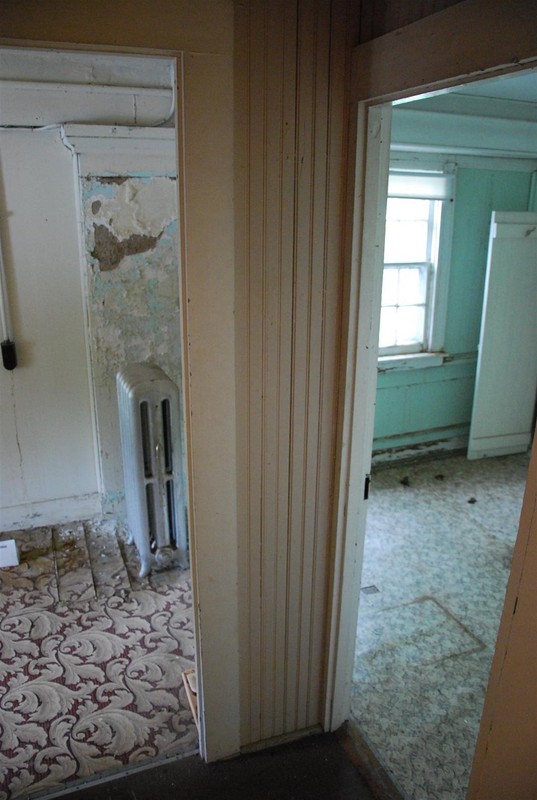 Infill Construction at Lower Level Sleeping Porch.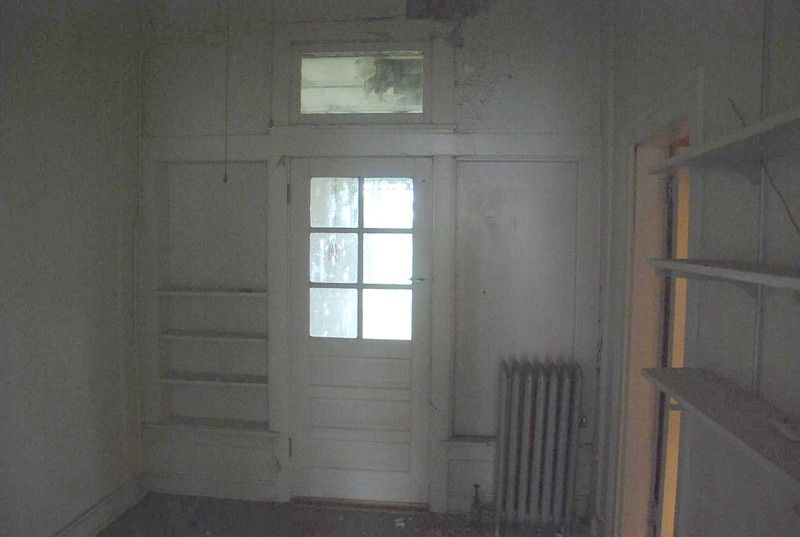 Backstory and Context
The two story Greek Revival Style "I-house" was thought to have been designed from Mr. Cleveland's plans. As was common at the time, the brick and wood-work were fabricated on site per the design and direction of William Cleveland. This historic home has been the centerpiece on this property for over 160 years in spite of the fact that the later two owners have used the property in a manner differing from it's original purpose. While the property has become a historic landmark in it's own right due to it being the birthplace of John Crittenden, the home William Cleveland built has become historic in its own right.

Between 1922 and 1929, the Massie School, a prep school for boys, made use of the building for a variety of functions including common space, dining, and residential accommodations for a limited number of young boys attending the school. The Massie School attained National recognition in 1926 as it achieved top ranking based on test scores. A.B. "Happy" Chandler (who also later became Governor of Kentucky) was the athletic coach for the school. Unfortunately when Prof. R. K. Massie fell sick, the school lost it's momentum, was changed to the Woodford School, and by 1930, the property was in default and auctioned by the Master Commissioner.

Yet again, because of the allure of the historic site, stately home, and growing campus of buildings, the property became a perfect fit for the Methodist Orphan Home, which chose to relocate from their previous location in Louisville. The Kentucky Methodist Children's Home remained on the property for over 80 years until striking a deal with Frontier Nursing University in 2017. Frontier Nursing University, which was begun by Mary Breckinridge as Frontier Nursing Services in 1928 determined to expand their existing campus in Hayden, KY and are in the process of renovating and restoring the existing buildings on the old Crittenden Land, including the Cleveland Place as a centerpiece of the campus.

The significance of the Cleveland Place is difficult to succinctly describe. It is a fantastic historic example of an agricultural house type that spread throughout the South during this period. Although exterior decoration is subdued, the two story central porch and portico demonstrate the influence of the Greek Revival movement sweeping through the country at the time of its construction. The home stands as a testament to the quality of construction practice in the mid 1800s in that it has been heavily used for over 160 years, and continues to inspire it's newest owners to restore and continue its use long into the future.

In many ways, that is one of the most surprising, but yet remarkable traits of the home. The layout of the space and quality of the construction has enabled the building to adapt to a host of needs and occupants in ways most homes are incapable of. And although recent neglect has left the building in perhaps its worst shape in many years, Frontier Nursing University is making plans to keep it relevant for years to come.
Sources
"Big Improvements at Massie School." Woodford Sun, August 21, 1924.
Burns, John. Recording Historic Structures. Second Edition. Wiley, 2003.
"Catalogue of Massie School, Versailles, Kentucky, 1924. :: KHS Digital Collections." Accessed October 29, 2017. http://www.kyhistory.com/cdm/ref/collection/RB/id/4428.
"Catalogue of Massie School, Versailles, Kentucky, 1924-1925. :: KHS Digital Collections." Accessed October 30, 2017. http://www.kyhistory.com/cdm/ref/collection/RB/id/4387.
Chandler, Ben. "The Decade of the Twenties, Part 151... 1929." Woodford Sun, May 14, 1992.
"Chandler Is Honored by Massie School." Lexington Leader, November 24, 1928.
"Classic_Commonwealth_Style_Guide.Pdf." Accessed October 30, 2017. http://dhr.Virginia.gov/pdf_files/Classic_Commonwealth_Style_Guide.pdf.
"Cleveland Place, Versailles KY." The Courier-Journal, Louisville, KY. November 27, 1898.
Downs, Joseph. "The Greek Revival in the United States." The Metropolitan Museum of Art Bulletin 2, no. 5 (1944): 173–76. https://doi.org/10.2307/3257126.
Evans, Sharon. "Historic American Buildings Survey Inventory." HABS Inventory. Versailles, KY, n.d.
"History KY United Methodist Home for Children (859) 873-4481." Accessed October 31, 2017. http://www.kyumh.org/History.html.
Lancaster, Clay. "Adaptations from Greek Revival Builders' Guides in Kentucky." The Art Bulletin 32, no. 1 (1950): 62–70. https://doi.org/10.2307/3047271.
Lavoie, Catherine C. "Architectural Plans and Visions: The Early HABS Program and Its Documentation of Vernacular Architecture." Perspectives in Vernacular Architecture 13, no. 2 (2006): 15–35.
"Massie School Buys New Home." Lexington Herald, Lexington Kentucky, November 12, 1922, 316 edition, sec. 2.
"Massie School Fills Educational Needs." Lexington Herald, Lexington, KY, March 9, 1924.
"Methodist Orphan Home to Move About July 15." Woodford Sun, June 18, 1931.
Newcomb, Rexford. "THE ARCHITECTURE OF OLD KENTUCKY." Register of Kentucky State Historical Society 31, no. 96 (1933): 185–200.
Railey, William E. History of Woodford County, Kentucky, 1920. https://books.google.com/books/about/History_of_Woodford_County_Kentucky.html?id=43jEKg6VTLYC.
"R.K. Massie Jr. Called by Death." Lexington Leader, April 7, 1930.
"Sketch of the Life of GOV. JOHN J. CRITTENDEN. (Concluded)." Register of Kentucky State Historical Society 3, no. 9 (1905): 14–19.
"Teaching Staff Appointed." Lexington Herald, Lexington KY, June 30, 1929.
"Technical Information - Historic American Buildings Survey/Historic American Engineering Record/Historic American Landscapes Survey - Digital Collections." Web page. Library of Congress, Washington, D.C. 20540 USA. Accessed October 30, 2017. https://www.loc.gov/collections/historic-american-buildings-landscapes-and-engineering-records/about-this-collection/technical-information/.
"The Massie School Buys Historic Home." Woodford Sun. October 26, 1922.
"Versailles (Special)." Cincinatti Enquirer, June 2, 1938.
Additional Information