Adena Mansion & Gardens
Introduction
Completed in 1807, the 2,000-acre Adena estate belonged to Thomas Worthington (1773–1827), who served as one of Ohio's first senators and it's 6th governor. Worthington lived here with his wife, Eleanor, and their ten children. The house was designed by architect Benjamin Henry Latrobe, who also designed the U. S. Capitol, and it was built in the Early Federal style. The Worthingtons also created beautiful gardens on their property, which have since been renovated. Looking east from the north lawn of the mansion, one can see the view that inspired the Great Seal of the State of Ohio. The mansion has since been restored and features some of the original Worthington family furnishings. Today, the mansion serves as a museum that gives visitors a glimpse of life in Ohio in the early 1800s. It can also be rented out for events and meetings.
Images
A picture of the Adena mansion to this day with sunflowers captured in the image.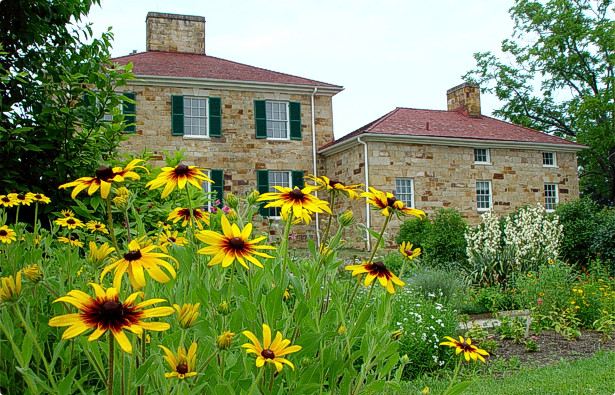 Thomas Worthington, former Senator and Governor from Ohio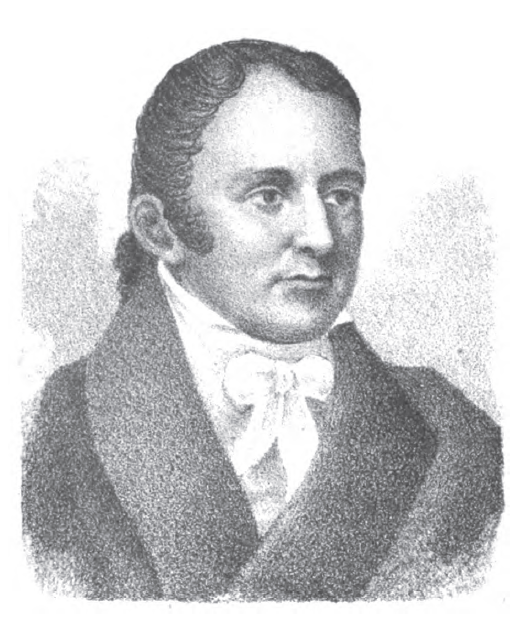 Backstory and Context
Thomas Worthington was born in the Colony of Virginia on July 16, 1773 and is known as the "Father of the Ohio statehood." He married a Virginian woman named Eleanor Swearingen and she moved with him to Ross County, Ohio to start a new life. Worthington had helped free the slaves that were stuck there and liberated them. He and his wife lived in a Adena mansion built in the Early Federal architectural style which was designed by U.S. Capitol architect Benjamin Latrobe. It's construction was finished in 1807.
Worthington also had a lengthy career in politics serving as a Ohio State Representative from multiple counties and served on the Ohio State Assembly. He even helped in establishing Ohio as a state to the nation in 1803. This led to him serving as one of Ohio's first U.S. Senators and he moved to Washington D.C. Worthington served for four years resigning in 1807 and came back in 1810 after Senator Return J. Megis Jr. resigned. Worthington kept his Senate seat until 1814 and largely voted against declaring war with Britain, but the War of 1812 still happened. He came back to Ohio and served as the 6th Governor of the state. In 1827, Worthington would pass away and be buried at Grandview Cemetery in Ross County, Ohio.
The Worthington Family also had a botanical garden that they kept good care of. The Adena mansion was put up for sale and it was renovated in order to celebrate Ohio's 19th Bicentennial. It was purchased by a local historical society and turned into a museum that depicts the Worthington Family's residence as well as early European settlement in Ohio. Plenty of primary source materials and archeological artifacts are also found on display. It was designated a National Historic Landmark in 2003 and made it on the National Register of Historic Places in 1970.
Sources
Adena Mansion & Gardens. Adena Mansion. Accessed July 18, 2018. http://www.adenamansion.com/
Adena Mansion & Gardens. Ohio History Central. Accessed July 18, 2018. https://www.ohiohistory.org/visit/museum-and-site-locator/adena-mansion-and-gardens.
Thomas Worthington. Ohio History Central. Accessed July 27, 2018. http://www.ohiohistorycentral.org/w/Thomas_Worthington.
THOMAS WORTHINGTON (1773-1827). Adena Mansion. . Accessed July 27, 2018. https://www.adenamansion.com/history-worthington.htm.
Additional Information