Jackson Pollack House and Studio
Introduction
From 1945 to 1984, the buildings at this location were the primary living and working spaces of the artists Jackson Pollack and Lee Krasner. It was at this location that Pollack developed his distinctive style of painting, and thus is considered the most significant site associated with the emergence of Abstract Expressionism. The home is listed on the National Register of Historic Places.
Images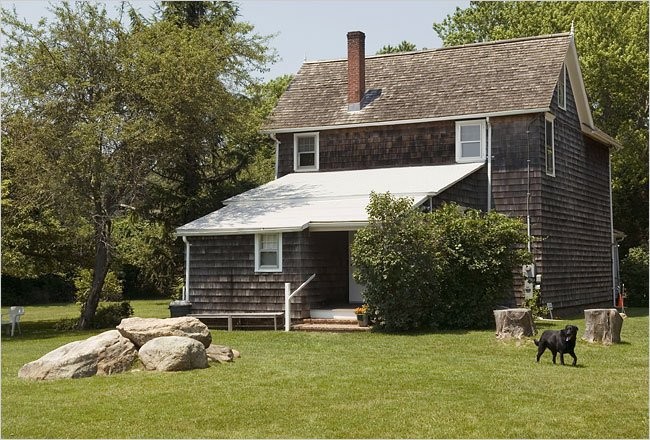 Interior of the Pollack House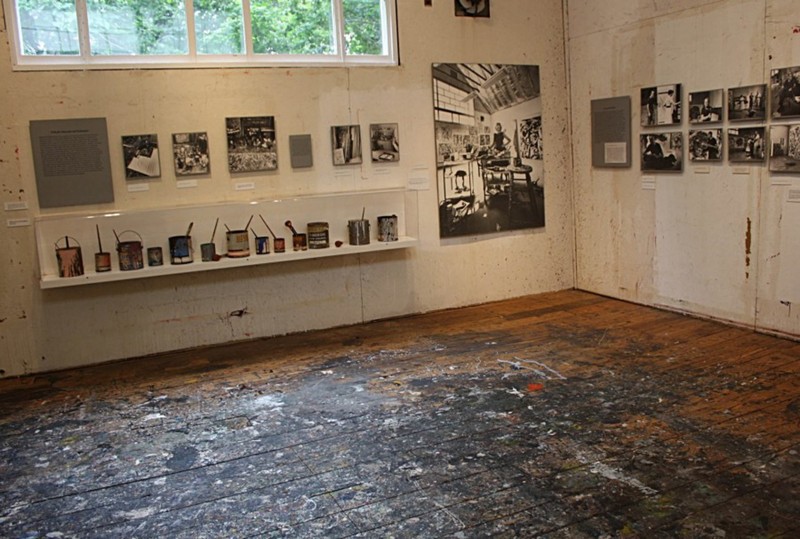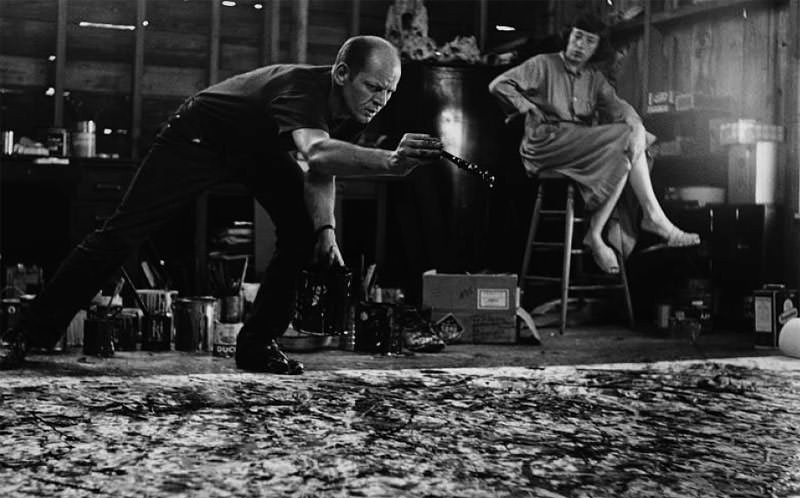 Backstory and Context
The Jackson Pollack House and Studio is the only existing property associated with the painter, who is recognized as one of the most innovative figures in twentieth century American art. Though the artist lived at other locations in his life, the house and studio in East Hampton is where he developed his unique style of painting.
Pollack and Krasner moved from New York City to the home in East Hampton in October of 1945, concluding that Pollack faced too many distractions in the city. Krasner felt that if Pollack were able to get his drinking under control and could work in a place free from the complications of urban life, his talent would flourish.
It was there in the studio on Fireplace Road that Pollack's style matured. In 1947, he began experimenting with what would become his signature style of pouring and spattering paint, as well as the use of metallic paint. Between 1947 and 1951, he also mastered using larger canvases. During a two-year period from 1948 to 1950, the painter even stopped drinking.
The period of stability and innovation for Pollack was short-lived. By the early 1950s, he was drinking again and his health suffered as a result. He was killed in August of 1956 in a car accident only a short distance from his home.
Following Krasner's death in 1984, the property was taken over by the Stony Brook Foundation, which is affiliated with the State University of New York. Because the property passed intact directly from Krasner's estate, it exists today largely as it did when Krasner and Pollack made a home there. The home is listed on the National Register of Historic Places.
Sources
Maguire, Ellen. At Jackson Pollack's Hamptons House, A Life in Spatters. New York Times. July 14, 2017. Accessed December 04, 2017. http://www.nytimes.com/2006/07/14/realestate/greathomes/14trip.html.