Mississippi University for Women
Introduction
Founded in 1884, MUW was the first public college for women in America. The campus boasts 23 buildings on the National Register of Historic Places.
Images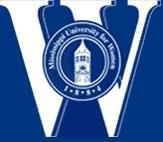 Mississippi University for Women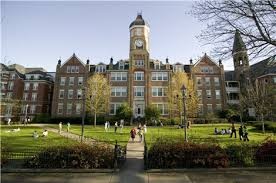 Backstory and Context
History

Upon its establishment in 1884, Mississippi University for Women became the first public women's college in the United States. Then known as the Industrial Institute and College, the institution was created by an act of the Mississippi Legislature on March 12, 1884, for the dual purposes of providing a liberal arts education for women and preparing them for employment. The first session began October 22, 1885, with an enrollment of approximately 250 students on a campus formerly occupied by the Columbus Female Institute, a private college founded in 1847.
The name of the institution changed to Mississippi State College for Women in 1920 to reflect an emphasis on collegiate, rather than vocational, education. In 1971 Mississippi State College for Women won the national intercollegiate women's basketball championship (the third ever held).
In 1974 the name was changed to the Mississippi University for Women to reflect the expanded academic programs, including graduate studies. All other Mississippi state colleges were also designated universities at this time.
In 1982, the U.S. Supreme Court ruled in the case of Mississippi University for Women v. Hogan that the nursing school's single-sex admissions policies were in violation of the Equal Protection Clause of the Fourteenth Amendment. Following this decision, the Board of Trustees of State Institutions of Higher Learning ordered the university to change its policies to allow the admission of qualified males into all university programs. In 1988, the Board of Trustees reaffirmed the mission of MUW as an institution providing quality academic programs for all qualified students, with emphasis on distinctive opportunities for women.
In a 1997 article in Innovative Higher Education, the journalist Dale Thorn describes MUW's successful attempt to avoid a merger with another institution and to remain a separate entity.
On August 10, 2009, the university president Dr. Claudia Limbert announced that a new name for the institution, Reneau University, would be presented to the state college board and legislature for approval. This proposal has been opposed by some current students and alumni, many of whom fear the loss of the university's long-standing women's mission. The name "Reneau University," chosen from dozens of proposed names, honors Sallie Reneau, who was instrumental in encouraging the Mississippi State Legislature to establish a public women's college in the state in the mid-nineteenth century. The Mississippi State legislature did not approve the change. President Limbert retired as of June 30, 2009.
1)
http://en.wikipedia.org/wiki/Mississippi_University_for_Women
Sources
http://en.wikipedia.org/wiki/Mississippi_University_for_Women
Additional Information